Infants exposed to SSRIs and benzodiazepines during pregnancy show impaired neurological functioning in the first month after birth, according to a new study published in the American Journal of Psychiatry. While infants exposed SSRIs alone showed neurobehavioral effects throughout the first month, those exposed to an SSRI and a benzodiazepine had more significant problems.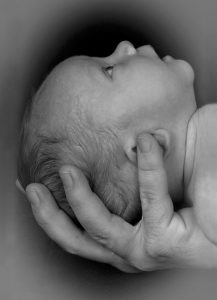 "Prior studies suggested that 30% of infants have difficulty adapting to withdrawal of SSRI medication after delivery and that this lasts up to 7 to 10 days. Our main findings suggest that the difficulties last at least 14 days and may last through the first month, especially for infants whose mothers also took a benzodiazepine. The difficulties included more startling, tremors, low muscle tone, and high irritability," the study's lead author, Amy Salisbury, told Medscape.
Between eight and ten percent of women in the United States are diagnosed with major depressive disorder every year. It is of increasing importance to understand the effects of the antidepressant drugs that are typically prescribed to these women during pregnancy. Current practice guidelines suggest that women consider discontinuing their SSRI prescriptions during the third trimester of pregnancy to protect their unborn infants from exposure. Research suggest that about half of all pregnant women on SSRI discontinue the drug at this time.
To test the effects of SSRIs and benzodiazepines on infants, researchers recruited 184 women into three groups: those who were depressed and did not take medication, those who were depressed and took an SSRI or an SSRI plus a benzodiazepine, and those who were not depressed. The researchers then examined the infants' neurobehavioral functioning for the first month after birth.
Surprisingly, the researchers found that "there were no differences seen between infants whose mothers reported discontinuation of the SSRI prior to the last month of pregnancy compared with infants whose mothers continued SSRI use through delivery."
They also found that infants who were exposed to both SSRIs and benzodiazepines had the lowest motor scores and showed more signs of stress on their nervous systems. These infants also had lower self-regulation and higher arousal two weeks after delivery.
Newborns exposed only to SSRIs "also had poorer self-regulation and higher arousal levels at day 14 than those in the no exposure and depression groups." This was an "unexpected finding," according to the researchers, and the differences "remained consistent despite statistical tests of other explanations, such as breastfeeding, early discontinuation, postnatal maternal medication use, and maternal depression severity."
*
Salisbury, A. L., O'Grady, K. E., Battle, C. L., Wisner, K. L., Anderson, G. M., Stroud, L. R., … & Lester, B. M. (2015). The Roles of Maternal Depression, Serotonin Reuptake Inhibitor Treatment, and Concomitant Benzodiazepine Use on Infant Neurobehavioral Functioning Over the First Postnatal Month.American Journal of Psychiatry. (Abstract)