Children of parents who suffer from depression have a severely heightened risk of mental health problems, but new research points to several factors that seem to strengthen young peoples' resilience and predict good mental health.
Past research has shown that children of parents with depression are three to four times more likely to develop poor mental health and to be diagnosed with a broad range of mental health "disorders." It is often difficult to break this cycle of depression and poor mental health, as many adults do not respond to standard treatments, and even when they do, the researchers point out, "positive mental health effects on children are not always seen."
Research in this field has yielded another interesting result, however. Many young people who are "at-risk" as children of depressed parents have "remarkably positive mental health outcomes without intervention." A new study, led by Dr. Stephan Collishaw from Cardiff University, was designed to understand this mental health "resilience" in the adolescent children of parents with depression.
The study, published this month in The Lancet Psychiatry, used data from the Early Prediction of Adolescent Depression Study, which recruited families with parental depression from primary care facilities in South Wales, UK.  The youngest biological child between the ages of nine and seventeen in each family were included in the study and monitored prospectively over four years.
Their results validated previous findings that, in general, the children of parents with sustained or recurrent depression experience high rates of mental health problems. However, about one in five of the children and young adults studied showed positive mental health outcomes throughout the four-year study.
"Against a background of significantly elevated risk for psychopathology, including depression, behavior problems, and suicidality, a subgroup of offspring (20%) was characterized by a pattern of sustained good mental health in adolescence and remained problem free for the duration of this study."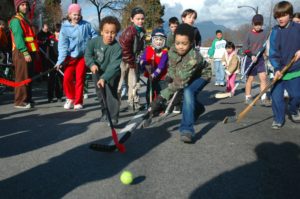 Through psychological interviewing over the course of the research, the research team was able to identify several factors that appeared to contribute to resilience that have significant implications for prevention and treatment. "Findings from this study show that family, social, cognitive, and health behavior factors contributed to resilience when defined as sustained good adolescent mental health, but that multiple protective factors were required," the researchers wrote.
The results showed that co-parent support, good social relationships, adolescent self-efficacy and frequent psychical exercise were associated with mental health resilience in the children of depressed parents.
The support of a second parent emerged as a strong predictor of mental health resilience in children, highlighting "the potential benefits of including the wider family in prevention programs for adolescent depression." In this study, in particular, the majority of the parents being treated for depression were mothers and level of involvement of the father strongly influenced the mental health of their offspring.
Past research has shown that strong social ties and self-efficacy can serve as buffers against many risk factors for poor mental health. This study strengthens those findings and points to the importance of community and educational programs that foster social connections and agency.
That frequent physical exercise can "ameliorate or prevent depression" is a finding that is being supported by an increasing about of research. This study, however, is among the first to show the benefits of exercise among young people at risk for depression.
The researchers conclude:
"The study highlights several additional targets for preventative intervention beyond risk reduction. These include the facilitation of support from co-parents and young people's social relationships. Cognitive behavioral programmes that enhance adolescents' sense of efficacy together with programmes to promote healthy lifestyles, including exercise, are also likely to be important."
*
Collishaw, S., Hammerton, G., Mahedy, L., Sellers, R., Owen, M. J., Craddock, N., … & Thapar, A. (2015). Mental health resilience in the adolescent offspring of parents with depression: a prospective longitudinal study. The Lancet Psychiatry. (Full Text)