There is a growing body of evidence suggesting that being exposed to bullying in childhood can contribute to mental health problems later in life. In a new study, published in JAMA Psychiatry, the researchers found that children who reported being bullied at age eight were significantly more likely to seek treatment for mental health problems by age twenty-nine.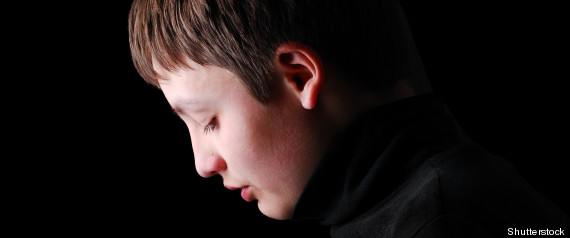 "The findings of the study are important for mental health research, prevention, assessment, and intervention," the researchers write. "Frequent exposure to bullying at 8 years of age was associated with later adult psychiatric disorders, even in the absence of childhood psychiatric symptoms."
The study is the largest to date to look at childhood bullying in both boys and girls and includes the longest follow-up period for tracking the participants mental health. It is part of the multicenter Finnish Nationwide Birth Cohort Study which began with a nationwide sample of eight-year-old children in 1981. The connection between bullying and adult mental health problems, while previously examined, is strengthened considerably by this study's size, design, and ability to control for health and demographic factors.
"To our knowledge, the present study provides the strongest evidence todate that frequent exposure to bullying in early childhood increases the risk fordepressive disorder later in life," they write.
The researchers point out that these findings strengthen psychological explanations of depression. Specifically, the interpersonal theory of depression suggests that our close relationships act as a buffer against depression and that negative relationships in early childhood, through bullying or other types of trauma and humiliation, can disrupt the ability to build and maintain quality relationships.
In their conclusion, the study authors urge parents, teachers, and doctors to take preventative measures to prevent bullying.
*
Sourander, A., Gyllenberg, D., Klomek, A. B., Sillanmäki, L., Ilola, A. M., & Kumpulainen, K. (2015). Association of bullying behavior at 8 years of age and use of specialized services for psychiatric disorders by 29 years of age.JAMA psychiatry, 1-7. (Abstract)