A study published this week in the Annals of Family Medicine reveals that opioid painkillers, when used long-term, can lead to the onset of depression. The researchers found that the link was independent of the contribution of pain to depression.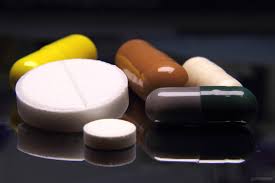 "Patients and practitioners should be aware that opioid analgesic use of longer than 30 days imposes risk of new-onset depression," the researchers lef by Dr. Jeffrey Scherrer concluded. "Opioid analgesic use, not just pain, should be considered a potential source when patients report depressed mood."
The researchers estimate that 200 million prescriptions for opioids are written every year in the United States. A previous study conducted by the VA found that the use of opioids for longer than 180 days, compared to under 90 days, was linked to a significantly greater risk for the onset of depression.
In this study, the researchers tracked over 100,000 patients who were never diagnosed with depression and given their first opioid prescription for pain. After controlling for pain conditions, longer use of opioid pain prescriptions was associated with a greater risk for the onset of depression.
They conclude that the study "supports the conclusion that opioid may cause short-term improvement in mood, but long-term use is associated with risk of new-onset depression."
*
Scherrer, J. F., Salas, J., Copeland, L. A., Stock, E. M., Ahmedani, B. K., Sullivan, M. D., … & Lustman, P. J. (2016). Prescription Opioid Duration, Dose, and Increased Risk of Depression in 3 Large Patient Populations. The Annals of Family Medicine, 14(1), 54-62. (Abstract)