In October of 2015, Jeffrey Lacasse and Jonathan Leo published an article in The Behavior Therapist about the Chemical Imbalance Theory of Depression. In the article we criticized Dr. Pies' characterization of the theory.  Dr. Pies was upset and immediately had Mad in America post a letter about our paper.  In his letter Dr. Pies stated,
"Citing information properly disclosed by me over a decade ago, Lacasse & Leo allege that I was "paid to help [pharmaceutical companies] promote their products…" This is categorically false. The allegation by Lacasse & Leo was not based on any direct knowledge of my professional or contractual arrangements dating back to 2003. Never, at any time, have I accepted any monies from pharmaceutical companies (or anyone else) with the intent or purpose of promoting their products. Nor have I ever had any ongoing financial relationships with any pharmaceutical companies."
And,
"A detailed rejoinder to Lacasse & Leo will appear in the winter issue of "The Behavior Therapist," where the Lacasse & Leo article originally appeared. However, I respectfully request that you run a correction on your website as soon as possible; e.g., by posting this communication. I consider this a matter that impinges on my professional reputation, and I reserve all rights in pursuit of a just resolution."
The Behavioral Therapist recently published his letter, and Lacasse and Leo's reply: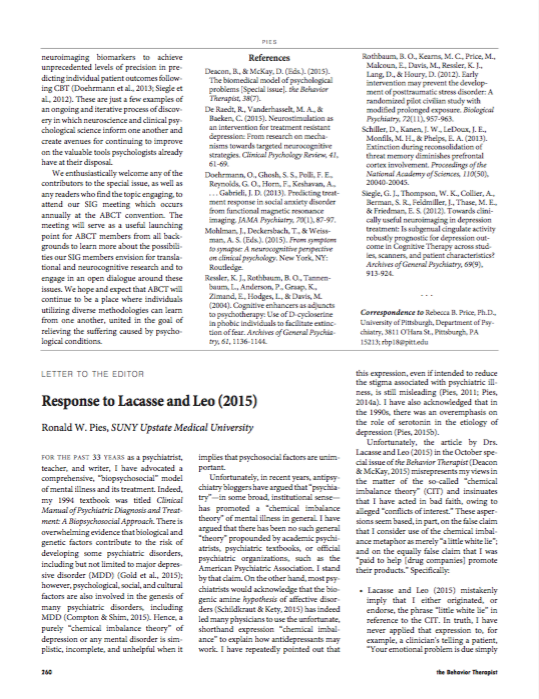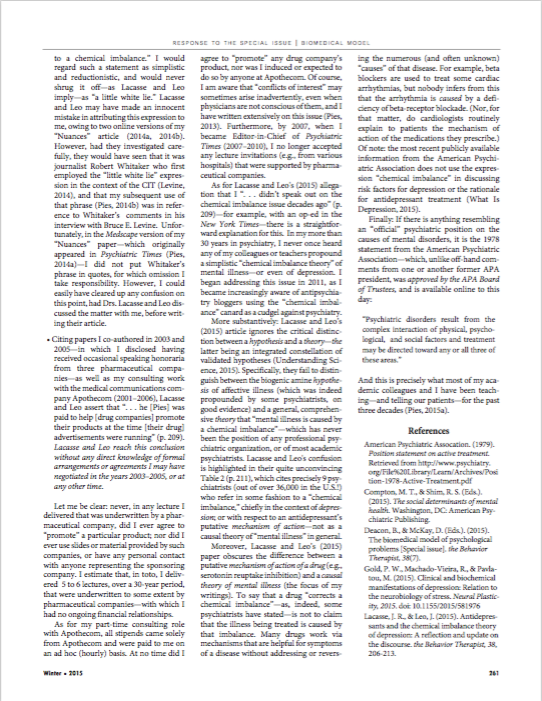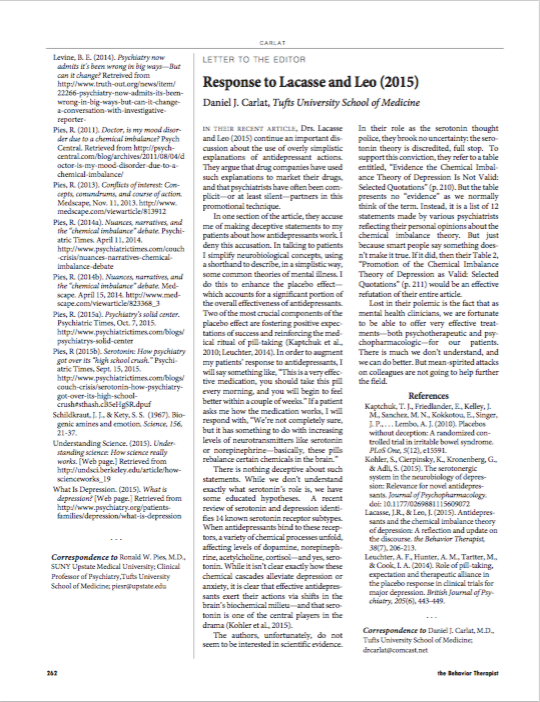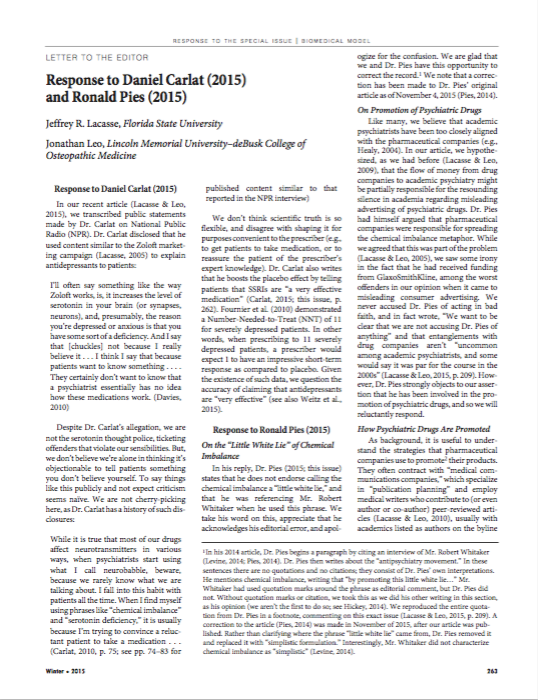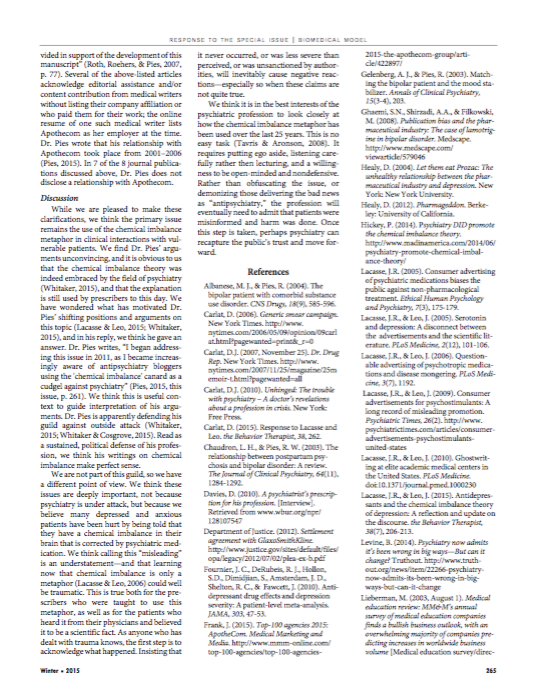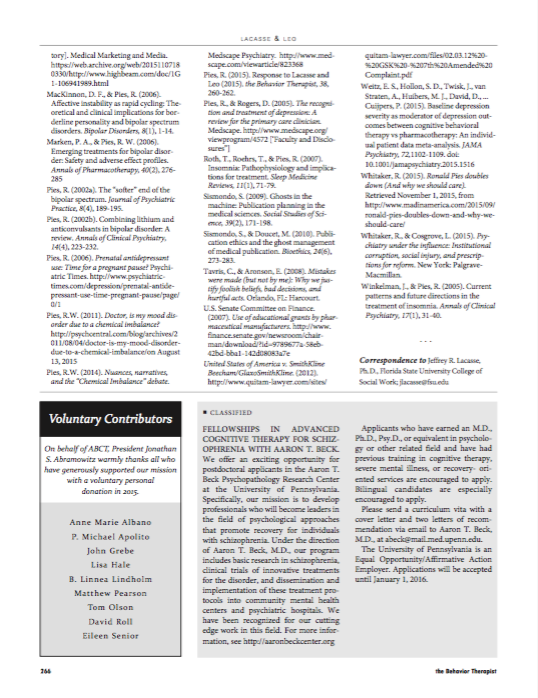 ***
Mad in America hosts blogs by a diverse group of writers. These posts are designed to serve as a public forum for a discussion—broadly speaking—of psychiatry and its treatments. The opinions expressed are the writers' own.
***
Mad in America has made some changes to the commenting process. You no longer need to login or create an account on our site to comment. The only information needed is your name, email and comment text. Comments made with an account prior to this change will remain visible on the site.