There is a substantial body of evidence suggesting that not getting enough omega-3 fatty acids in your diet may be connected to a diverse array of psychiatric symptoms. In a new study published this month, psychiatrist Robert McNamara and Erik Messamore provide an overview of the evidence and call for screening of omega-3 deficiency in people experiencing symptoms associated with ADHD, depression, mood disorders, and psychosis.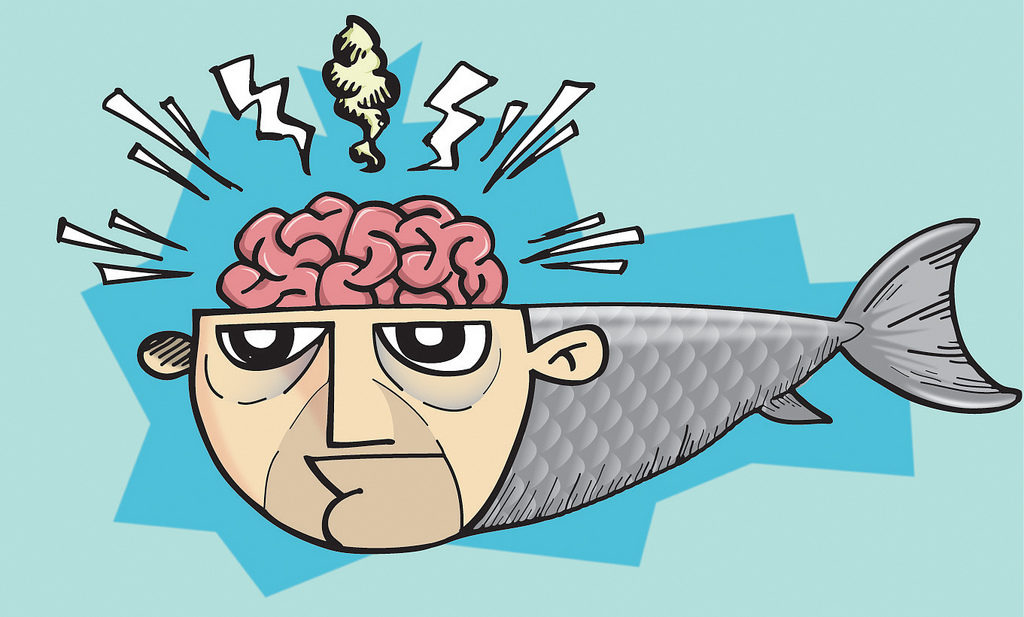 Pointing to the "limited efficacy and adverse side-effects associated with conventional psychotropic medications," the researchers stress the need to identify alternative treatment approaches. As a result, many experts are turning their attention to the role of nutrition in psychology and psychiatry and have identified omega-3 fatty acids as a potential culprit in particular symptoms.
Omega-3 fatty acids, including two types, eicosapentaenoic acid (EPA) and docosahexaenoic acid (DHA), are associated with the development of new brain cells (neurogenesis) and are typically attained through consumption of cold water fish as well as fish oil derived supplements.
"Over the past three decades, a substantial body of evidence has implicated a dietary deficiency in long-chain omega-3 (LCn-3) fatty acids… in the pathophysiology of different recurrent psychiatric disorders, including major depressive disorder (MDD), bipolar disorder, schizophrenia, and attention deficit hyperactivity disorder (ADHD)," they write.
"While this body of evidence has been slow to impact conventional psychiatric training and practice, the field is slowing evolving, and nutritional medicine is gaining credibility."
The researchers summarize studies suggesting that omega-3 deficiency, especially in the periods right before and after birth, may be a risk factor for the development of psychological symptoms. They analyze evidence finding that patients diagnosed with mood, psychotic and attentional disorders have significantly lower blood levels of both EPA and DHA, and also present findings indicating the successful reduction of symptoms through fish oil supplementation.
Building on these results, the researchers suggest that enough evidence currently exists to recommend routine screening for omega-3 deficiency in patients presenting with psychiatric symptoms.
*
Messamore, E., & McNamara, R. K. (2016). Detection and treatment of omega-3 fatty acid deficiency in psychiatric practice: Rationale and implementation. Lipids in Health and Disease, 15(1), 1. (Full Text)