In an article for Psychiatric Services, psychiatrist Christopher Gordon and his colleagues report on the results of a one-year feasibility study attempting to implement Open Dialogue approaches to crisis intervention to the treatment of first-episode psychosis in the US. Their trial program was successful, with positive clinical outcomes, improved functioning, and significant changes in symptoms, leading the researchers to suggest that states consider adopting to Open Dialogue model.
The adapted Open Dialogue model, referred to as Collaborative Pathway, based out of Advocates in Framingham, MA, was monitored through qualitative interviews with participants, their families, and staff, while service use and costs were tracked over a 12-month period. The researchers assessed the model's effectiveness through psychiatric interviews and clinical records, paying attention to the medications prescribed, school and work participation, and hospitalizations.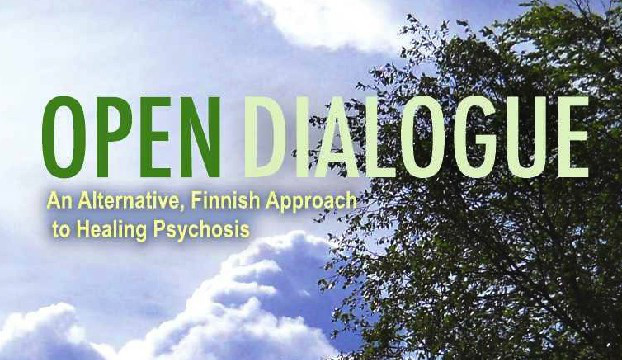 Fourteen patients, experiencing a first episode of psychosis, completed the pilot study and met with an Open Dialogue team and an accompanying psychiatrist an average of once a month over the course of a year. The clinical and qualitative results were both positive, with patients achieving significant positive changes in symptoms, functioning, and need for care while also working and going to school more often and spending less time in the hospital.
"Participants and family members appreciated the openness and transparency of the approach and felt part of decision making," Gordon and his team write.
"They felt cared for rather than being 'on the clock' and appreciated that treatment was not just medication focused. Families cited meeting in their homes and observing the clinicians' 'reflections' as promoting a collaborative atmosphere."
Research on new approaches to treating symptoms associated with psychosis, including the RAISE (Recovery After an Initial Schizophrenia Episode) and EASA (Early Assessment and Support Alliance) studies, have repeatedly found that early and collaborative engagement significantly approves outcomes. The Open Dialogue approach comes from Finland, where studies have revealed outcomes far superior to those commonly found in the US, with only 14% of patients remaining disabled and only 17% remaining on antipsychotics long-term.
In this pilot study, a team of seven master's level clinicians and a psychiatrist were all trained for two years in Open Dialogue principles and practice. They then formed crisis intervention teams that provided what are called "network meetings" when a participant was experiencing distress or symptoms associated with psychosis. The "network meetings" involve the crisis team, the patients and the patient's family and support systems and emphasize shared decision making and creating a therapeutic space, "allowing for natural resolution when possible and moving slowly to a diagnostic paradigm."
The Open Dialogue approach also delays the use of antipsychotics or uses them at lower doses and for shorter periods than is typical, all while involving the patient and their network in these treatment decisions. In the pilot study, eight participants were already on antipsychotics when the program began. Of these, four elected to stop medication during the one-year program. Those who went off of their medications had similar outcomes to those who remained on an antipsychotic and were just as likely to continue treatment.
****
Gordon, C., Gidugu, V., Rogers, E.S., DeRonck, J. and Ziedonis, D., 2016. Adapting Open Dialogue for Early-Onset Psychosis Into the US Health Care Environment: A Feasibility Study. Psychiatric Services, pp.appi-ps. (Full Text)