A recent study, published in The Lancet Psychiatry, investigates the maintenance of reduced depression symptoms in adolescents up to one-year post-treatment. Ian Goodyer, and researchers at the University of Cambridge, conducted a single-blind, randomized control superiority trial, and found short-term psychoanalytic psychotherapy and a brief psychosocial intervention to be as effective as Cognitive Behavioral Therapy (CBT) in treating adolescents diagnosed with unipolar major depressive disorder. All three treatments proved equally effective at maintaining reduced symptoms up to one year after the conclusion of initial treatments.
The issue is of increased importance as the "maintenance of depressive symptoms below a clinical threshold level reduces the risk for diagnostic relapse into the adult years."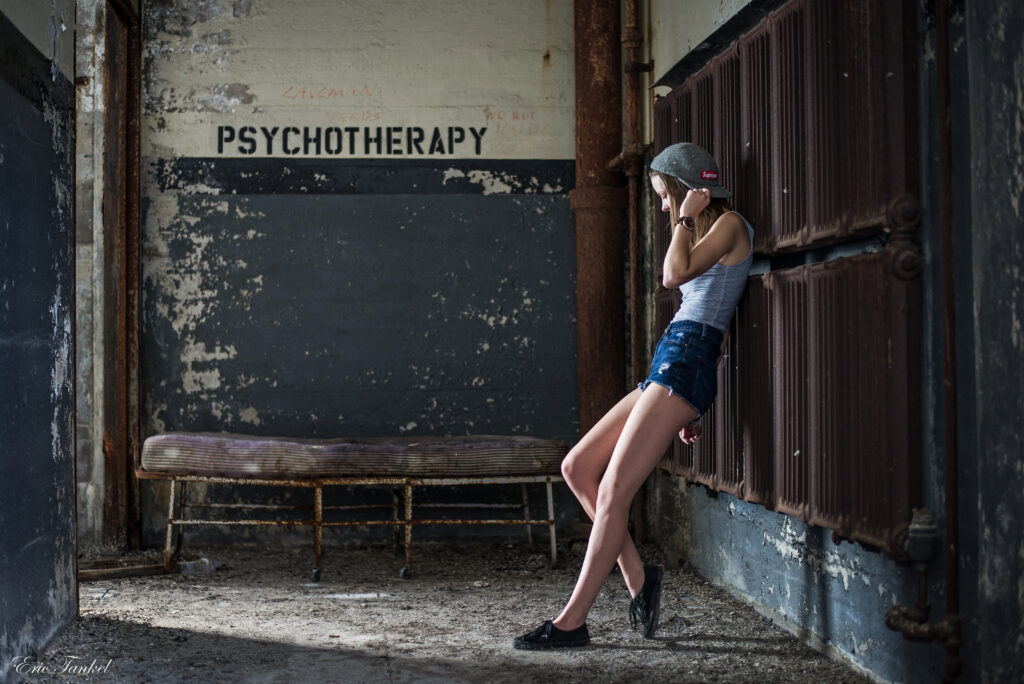 The authors of the current study address the National Institute for Health and Care Excellence's (NICE) recommendation to treat adult depression with CBT, an established clinically effective intervention and a potentially promising approach to treating adolescents.  While similar evidence supports the clinical effectiveness of short-term psychoanalytic treatment with adults, and some adolescents, the impact of both treatments on the reduction of depression symptoms up to one year later has scarcely been assessed.
A similar study published last year (see MIA report) found that CBT was successful in significantly reducing symptoms of depression in adults long-term. This study specifically investigates the effects of the three treatments on symptom reduction maintenance in adolescents at 36, 53, and 86 weeks following treatment, information that is critical to prevent relapse in adulthood and to guide longer-term remission.
The researchers compare the effects of CBT versus short-term psychoanalysis and then compare both treatments to a brief psychosocial intervention, a treatment derived from routine specialist clinical care trials that emphasize psychoeducation and interpersonally oriented, goal-focused therapeutic strategies. The study also explores the cost-effectiveness across treatments to determine whether the costs of CBT and short-term psychoanalysis are justified given that clinically effective alternatives may exist.
Drawing from research suggesting that adolescents show a decrease in anxiety symptoms when being treated for depression, researchers also tested the maintenance of significantly lower self-reported anxiety symptoms one year following depression treatment.
"To our knowledge, this is the only high-quality, fully powered, superiority and cost-effectiveness study assessing the medium-term effects and costs of psychological treatments on maintenance of reduced depression symptoms 12 months after treatment," the authors write.
This multicenter trial recruited 470 adolescents (ages 11-17 years) diagnosed with DSM IV unipolar major depressive disorder from 15 different National Health Service (NHS) child and adolescent mental health service (CAMHS) clinics.  Patients were randomly assigned to one of the three treatments such that both patients and providers were aware of assignments, but outcome assessors remained blind.  Clinicians in all trials were permitted to administer controlled doses of fluoxetine, a SSRI, if combination therapy was deemed to be more effective in accelerating treatment.
Delivery of all treatments was manualized and provided by CAMHS therapists.  The CBT treatment was adapted from its classical form, aimed to treat adults with depression, to fit the adolescent population in this study.  Goodyer and colleagues note that the brief psychosocial treatment was distinct from short-term psychoanalysis and CBT in that it included elements of psychoeducation and action-oriented interpersonal strategies, but "neither self-understanding nor cognition change are components of the program."
Self-reported depression and anxiety symptoms were measured at weeks 36, 52, and 86 post-treatment, alongside a cost-effective analysis. The following findings are reported:
Short-term psychoanalytic psychotherapy was as effective as CBT in reducing self-reported symptoms of depression
The brief psychosocial intervention was found to be just as effective in reducing depressive symptoms as the combined CBT and short-term psychoanalysis treatment
Anxiety symptoms were reported to be significantly lower at week 36 among patients treated with the combined CBT and short-term psychoanalysis, but this difference was no longer evident at weeks 52 and 86
No difference in cost-effectiveness was found across treatments at 86 weeks
After acknowledging the limitations present in this study, such as the confounding effects of SSRI administration and the inability to determine causality without a control group, researchers note that this study is likely "the first trial to show that short-term psychoanalytical therapy and brief psychosocial intervention are as clinically effective as CBT for the treatment of adolescents with depression."
This study builds on previous research that reveals early intervention to be strongest when accompanied by follow-up booster sessions and parental depression treatment by suggesting different treatment modalities and options.  The authors highlight a main challenge facing researchers and clinicians moving forward; to precisely identify the best treatment for each patient diagnosed with depression.
"Future research should focus on psychological mechanisms associated with treatment response, the maintenance of positive effects, non-response, and whether or not brief psychotherapies are of use in community and primary care settings."
****
Goodyer, I. M., Reynolds, S., Barrett, B., Byford, S., Dubicka, B., Hill, J., . . . Fonagy,
P. (2017). Cognitive behavioural therapy and short-term psychoanalytical psychotherapy versus a brief psychosocial intervention in adolescents with unipolar major depressive disorder (IMPACT): a multicentre, pragmatic, observer-blind, randomised controlled superiority trial. The Lancet Psychiatry,4(2), 109-119. doi:10.1016/s2215-0366(16)30378-9 (Abstract)