A recent article, published in the Journal of College Student Psychotherapy, addresses the need for better supports in university counseling centers for survivors of sexual assault and interpersonal violence. The authors present data collected over two years on college students who received counseling services. They also make recommendations for how to provide trauma-informed, short-term counseling to college students. The authors, led by Christina Yoshimura, a professor in the Department of Communication Studies at The University of Montana, state:
"Interpersonal violence is a major public health, mental health, and safety concern on college campuses of all sizes and makeup in the United States. Without taking a multipronged and aggressive approach to alleviating this complex problem, students' felt sense of safety may be compromised, and the effects of interpersonal violence may plague young adults seeking to attain an education, better themselves, and develop careers."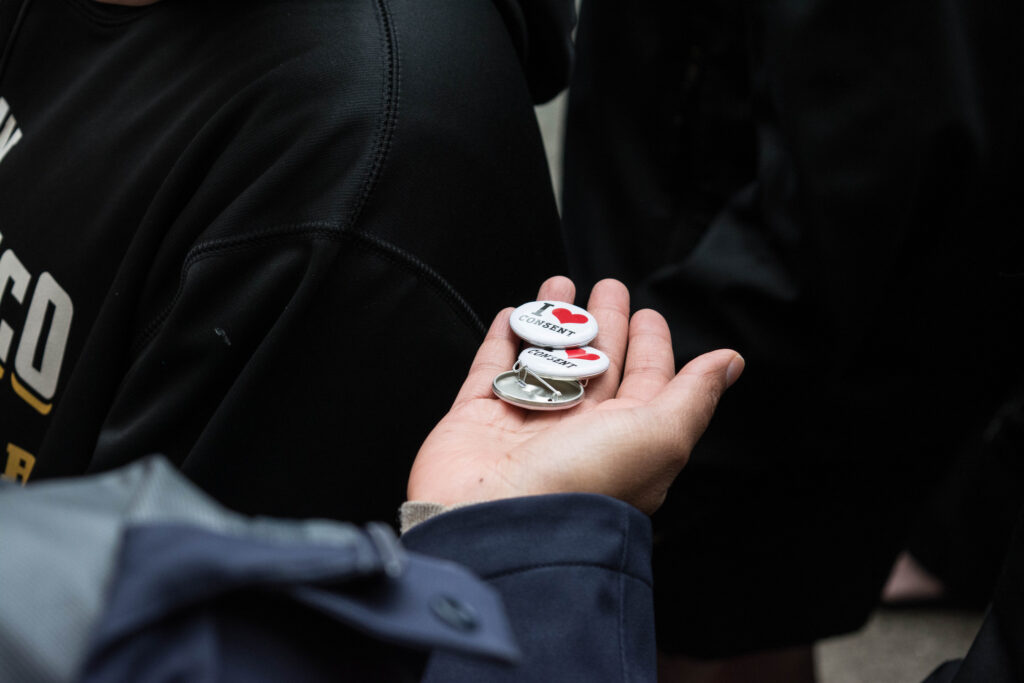 Sexual violence on college campuses is known to be a critical issue, with 1 in 5 women and 1 in 16 men sexually assaulted while in college. College women are three times more likely to experience sexual violence than other women.  Rates of sexual violence are so high for college women that some researchers recommend that counselors ask any female college student who presents with "mental health distress" about experiences of interpersonal violence. Asking this question may be especially important since "survivors of sexual assault or interpersonal violence are less likely to disclose these events to police or medical staff than they are to a friend or family member," explain the authors.
One study found that 31% of college students who experienced sexual assault identified it as the worst event in their life and research suggests that 12% of university students meet criteria for Posttraumatic Stress Disorder (PTSD). Yet, only 1/3 of women and 1/4 of men who have experienced sexual assault attend counseling directly related to the assault. This leads to important questions, (1) Why are there not more students seeking counseling for their assaults? and (2) What is the best approach for counselors working with college students who may have experienced interpersonal violence?
Many recent studies have investigated the importance of trauma-informed therapy and alternative to traditional approaches to treating trauma. In 2013, The University of Montana received funding through the Department of Justice to support students who had experienced relationship violence, sexual assault, or stalking. The authors tracked student mental health services at the University over 2 years and reported on trends in communication that occurred during therapy, as well as provide a detailed example of a college student with a history of sexual assault who sought counseling. The authors present their findings in order to make recommendations about conducting brief therapy with college students who have experienced interpersonal violence.
During the 2014-2015 academic year, University of Montana's counseling center served 1,051 students. Eleven percent of those students experienced sexual violence, dating violence, and/or stalking. The authors note:
"Reports of interpersonal violence were not the presenting concern that drew individuals to counseling in the majority of these cases, whether the violence was current or historical. These adverse experiences often appeared as an important factor in students' current level of functioning without being their primary concern in the session. Clients who had experienced relational violence predominantly presented with anxiety, depression, a relational problem, or a phase of life problem."
Although some university counseling centers offer long-term psychotherapy, most centers have moved to a brief therapy model. The authors acknowledge how limited resources and pressure for brief treatment models in university counseling centers may negatively impact survivors of sexual violence.  They caution:
"The brief therapy model might influence clinicians to shy away from continued treatment after intake or to refer out to community settings those clients who present with these specific concerns. This could stigmatize these student clients, or even lead them to shut down and not utilize the more immediate opportunities for change or healing."
The authors encourage counseling centers to not use the necessity for brief counseling as an excuse to provide inadequate or harmful services to survivors.  Instead, the authors "recommend that university counseling centers offer trauma-informed services with a particular focus on relationship violence and sexual assault screening and treatment."
The authors suggest a modified version of Solution-Focused Brief Therapy (SFBT) that is trauma informed. The authors describe that SFBT "directs clinicians to focus on future solutions to problems, rather than delving into problem origins or more in-depth psychosocial history." Although the authors note the benefits of SFBT, they also acknowledge its limitations for students who have experienced trauma when it is not trauma-informed. For example, the model's focus on the future could inhibit clinicians from addressing a client's past trauma.
Trauma-informed SFBT is "a multidisciplinary approach that recognizes the potential that any individual receiving care may have experienced a traumatic event in the past." Using this approach, the clinician simultaneously recognizes that clients may have a history of trauma, regardless of their presenting concern and that the client may not want or need trauma to be the focus of therapy.
The authors provide suggestions for ways to incorporate questions around sexual assault and interpersonal violence into the initial sessions with college students that open the door to discussing these issues without making them the only focus of counseling. They also describe ways communication accommodation theory may be a helpful model for therapists to communicate empathy in verbal and nonverbal ways, and establish trust with clients.
In a Medical Xpress press release, Yoshimura stated, "Through communication on our written intake form and the use of communication accommodation within sessions, we were able to convey receptivity to a client's trauma experience and respect for their own pacing for bringing it into our sessions."
Sexual assault on college campuses is a critical issue. Recognizing the need to address this problem, in 2014, President Obama put forth a memorandum to establish a White House Task Force to Protect Students from Sexual Assault. Survivors of sexual violence are at increased risk for developing depression, anxiety, PTSD, and other physical and mental health issues. Concerns around stigma or being pathologized are often barriers to survivors seeking support. In addition to friends and family, the authors suggest university counseling centers as a convenient and non-pathologizing place where college students can receive this support.
The authors conclude, "University counseling centers are one piece of the puzzle to providing safe spaces for students to address any issues of concern when it comes to experiences of interpersonal violence, whether past or present."
****
Yoshimura, C. G., & Campbell, K. B. (2016). Interpersonal violence and sexual assault: Trauma-informed communication approaches in university counseling centers. Journal of College Student Psychotherapy, 30, 300-312. doi:10.1080/87568225.2016.1221720 (Abstract)
***
Mad in America hosts blogs by a diverse group of writers. These posts are designed to serve as a public forum for a discussion—broadly speaking—of psychiatry and its treatments. The opinions expressed are the writers' own.
***
Mad in America has made some changes to the commenting process. You no longer need to login or create an account on our site to comment. The only information needed is your name, email and comment text. Comments made with an account prior to this change will remain visible on the site.