A new study, published in BMJ, investigates the connection between childhood adversity and suicide during adolescence and young adulthood. The results of the large-scale cohort study conducted in Sweden suggest that adolescents and young adults who experienced adversity in childhood are at a greater risk of dying by suicide. This risk increases with the number of different experiences of adversity. The researchers are led by Charlotte Björkenstam, a postdoctoral fellow at the University of California Los Angeles and scientific project manager at the Karolinska Institutet in Stockholm, Sweden. The authors state:
"These results emphasise the importance of understanding the social mechanisms of mental health morbidity and suicide and the need for developing effective interventions, aiming to alleviate the risk of suicide in disadvantaged children. This should be done in parallel with wider societal efforts to reduce the size of social disadvantage."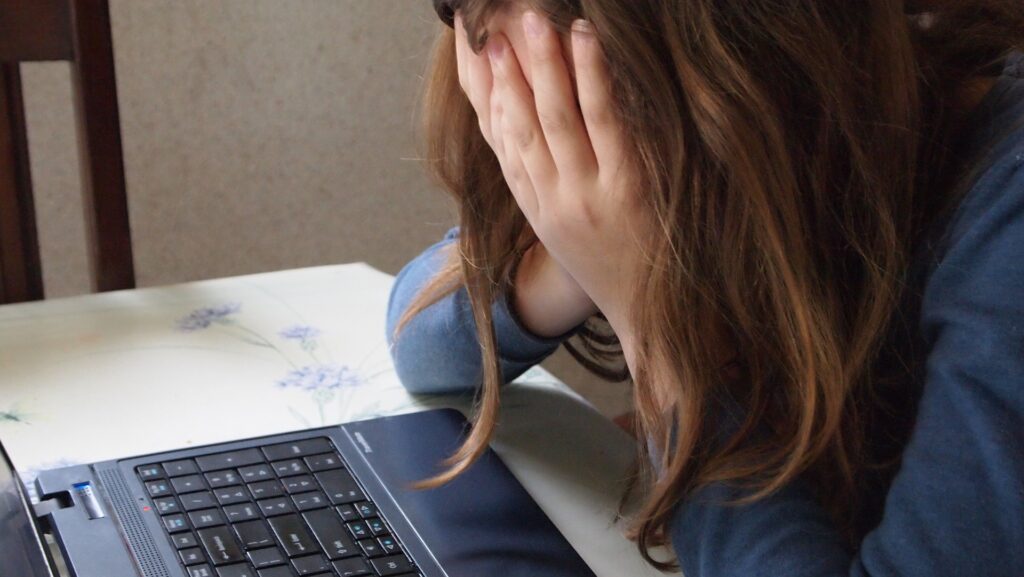 "Suicide in young people is increasing and is ranked as one of the leading causes of death in those aged 15-29," report the authors. Research has shown that childhood adversity, such as abuse or neglect, increases the likelihood of suicidal ideation or suicide attempts in adolescence and young adulthood. However, 'childhood adversity' is often defined by a range of indicators that are inter-related, and it 's hard to identify single events that may be risk factors for suicide.
Previous research has linked childhood adversity to poorer mental health, an increase in psychosis, and increased stress-related gene expression. The authors of the present study also recently conducted a similar study, finding that childhood adversity and poor school performance are linked to self-harm behaviors in young adulthood. The authors state, "No previous study, however, has examined the association between cumulative exposure to childhood adversity and death by suicide in adolescence and young adulthood."
To fill this gap in the research, that authors "capitalized on Sweden's extensive and high quality nationwide register to investigate the differential associations between a set of indicators for childhood adversity and the risk of suicide in late adolescence and young adulthood up to age 24." They also investigated possible links between suicide and (1) what the researchers identify as 'childhood psychopathology,' defined as documented treatment for a psychiatric diagnosis, and (2) poor school performance.
The researchers used data from Sweden's national registry for 548,721 individuals born between 1987 and 1991. The record includes information such as cause of death, psychiatric/general hospital admissions, income, court convictions, and school performance. The researchers included seven indicators of childhood adversity in the study: death in the family, parental substance abuse, parental psychiatric disorder, parental criminality, parental separation/single parent household, household receiving public assistance, and residential instability.
The researchers find that 42% of participants experienced at least one type of childhood adversity, with 29% of individuals experiencing parental separation or a single parent household. They report, "those exposed to at least one childhood adversity were more likely to perform worse in school, experience childhood psychopathology, have parents with lower levels of education and income, and have parents who were born outside of Sweden."
There were 431 individuals who died by suicide, or 10.6 suicides per 100,000 person years. (Person-years are calculated based on the number of participants combined with the number of years each participant is in the study. Therefore, one participant whose data was used from age 15 to 24 would count as ten person-years.) The authors report, "Highest suicide rates per 100 000 person-years were found among those exposed to suicide in the family (34.9, 15.1 to 68.8), parental psychiatric disorder (27.8, 20.4 to 36.9), and substantial parental criminality (26.6, 20.0 to 34.5)." Of all suicides during the study period, 41% were participants who did not experience childhood adversity as defined in the study.
"Except for parental separation/single parent household, all childhood adversity indicators were associated with about twice the suicide risk compared with those without experience of childhood adversity," state the authors.
In addition, poor school performance was linked to greater risk of suicide. However, childhood psychopathology had no association with adolescent or young adult suicide risk.
The researchers summarize that the study "confirms that exposure to childhood adversity is associated with a substantially increased risk of suicide in adolescence and young adulthood and shows that the risk grows higher with increasing number of adversities."
The authors report that the findings of the large-scale cohort study are "in favor of a social causation hypothesis for the association we found between childhood adversity and suicide." Therefore, the authors suggest that "programs aimed at boosting school performance and providing social support to disadvantaged children could prove one promising pathway for improved mental health and suicide prevention."
The authors recommend both targeted and expansive interventions in order to prevent suicides in adolescents and young adults. The researchers suggest that more targeted interventions to individuals who have experience specific events (e.g., a family member died by suicide) may be effective and low-cost. However, they note that, because of the frequent co-occurrence of childhood adversity experiences, "universal public health policies aiming to reduce social disadvantage and its impact on children lives are warranted."
****
Björkenstam, C., Kosidou, K., & Björkenstam, E. (2017). Childhood adversity and risk of suicide: Cohort study of 548 721 adolescents and young adults in Sweden. BMJ, 357, j1334. http://dx.doi.org/10.1136/bmj.j1334 (Abstract)