A new article, published in Proceedings of the National Academy of Sciences, explores the short and long-term effects of violence. The researchers conducted two studies in Colombia to investigate how exposure to a) urban violence and b) warfare impact short-term memory and cognitive control. The results of the studies suggest that recalling violent experiences can inhibit short-term memory and cognitive control, even decades after the event.
The researchers, led by Francesco Bogliacino, assistant professor at Universidad Nacional de Colombia, write:
"Our results suggest that a traumatic experience that is unresolved, and that one keeps bringing up in memory, may significantly negatively affect a person's ability to exercise short-term memory and cognitive control, thus affecting his or her ability to function well in life."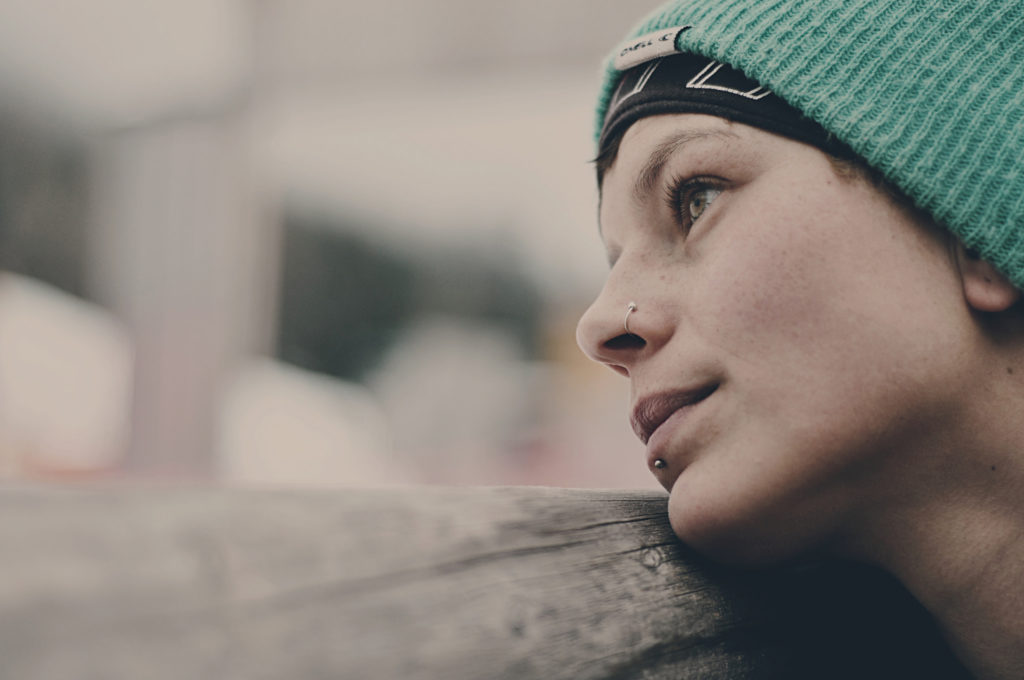 Being exposed to violence can have a significant impact on both physical and mental health. Research has shown that exposure to violence can affect socioeconomic outcomes and impulsivity, but has also been linked to greater prosocial behavior and political participation.
The researchers sought to investigate the impact of exposure to violence on short-term memory and cognitive control. Short-term memory refers to the ability to store information for short periods of time and has been linked to academic and job success. Cognitive control (i.e., executive function) is a mental process used for concentration when one cannot or should not rely on automatic mental processes.
Challenges with cognitive control have been associated with unemployment and mental health diagnoses. "Ascertaining the impact of ETV [exposure to violence] on cognitive control is therefore important to further understanding the social, economic, and health effect of violence," write the authors.
The researchers conducted two experiments in Colombia. In the first, participants lived in urban areas where violence and street crime were ordinary occurrences. Based on the level of violence they witnessed, participants were separated into 'High Violence' and 'Low Violence' exposure groups.
Participants in each group were randomly assigned to recall experiences from the past year either of violence or of emotionally neutral or joyful experiences. Participants then took cognitive tests to measure short-term memory. All participants were between the ages of 18-24. Findings show:
"People who had been highly exposed to violence—and recalled violence—performed significantly worse than any other group. Conversely, people who had been highly exposed to violence in real life, but did not recall violence, performed no differently from either of the groups exposed to LV [low violence]."
In the second study, participants were internally displaced civilians (i.e., moved to another location within Colombia due to attacks or death threats) who lived in areas where armed conflict between irregular militia groups had been common. Again, participants were grouped by their amount of exposure to violence and asked to recall a memory of either violence or joy/neutral emotion.
The majority of participants recalling violent events chose to recall their relocation that occurred 14 years earlier. Participants then engaged in tests to measure cognitive control. Again, accuracy on the cognitive tests were significantly lower for individuals exposed to high rates of violence and who recalled a violent memory than any other group.
The authors note, "The above results may be due to the recall of experiences of violence, to the emotions associated with the recall, or to a combination of the two factors." Therefore, the authors conducted a laboratory experiment in Germany with the aim to distinguish between the two. In the experiment, German university students were assigned to one of four conditions: 1) baseline condition where participants recall joyful experience; 2) recall fear condition where participants recall violent event they may have seen in the media, such as 2015 Paris attacks; 3) current fear condition where participants were subject to minor electric shocks to their fingers; and 4) a combined condition that included recall of a fearful event and electric shocks.
Findings show that accuracy results on cognitive tasks were significantly lower for the recall fear and current fear conditions than baseline, and the combined condition participants had the worst performances. Based on these results, the authors conclude that the effects of recalling a violent experience and the associated fearful emotions both independently affect short-term memory and cognitive control.
The researchers summarize, "We found that higher ETV [exposure to violence] significantly reduces both short-term memory and cognitive control, but only in the group actively recalling emotional states of fear and anxiety linked with experiences of violence." The findings suggest that unresolved traumatic experiences, where individuals are recalling traumatic memories often, may negatively impact short-term memory and cognitive control.
The researchers, therefore, suggest that recovery from violent experiences may be aided by actively focusing more on happy memories. The authors call for more research to understand the psychological and social mechanisms behind their findings, especially how poverty may be related to exposure to violence and cognitive functioning.
****
Bogliacino, F., Grimalda, G., Ortoleva, P., & Ring, P. (2017). Exposure to and recall of violence reduce short-term memory and cognitive control. Proceedings of the National Academy of Sciences, 114, 8505-8510. doi:10.1073/pnas.1704651114 (Link)