A study published in 2017 by researchers from the University Medical Center Groningen in the Netherlands found that childhood experiences of trauma predict the development of anxiety and mood disorders in adolescence. The study, published in Nature, found this association to be connected with stress-related inflammatory markers, such as highly-sensitive-CRP (hsCRP), which indicate a compromise in the immune system.
"Activation of the immune system could be a pathway linking traumatic or stressful experiences to later onset of psychopathology," the researchers write. "Stressful experiences early in life could lead to a chronic state of immune activation, which would increase the vulnerability for the development of psychiatric disorders."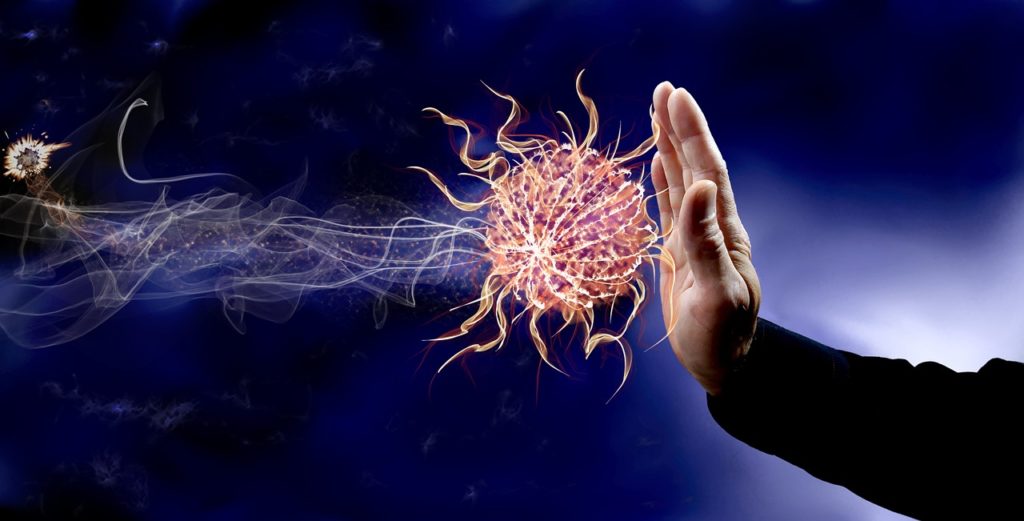 While there is a well-supported body of literature suggesting a link between the occurrence of childhood trauma and the development of mental health issues in adulthood, new research is attempting to discover the effect these traumatic childhood experiences have on the way the immune system develops. Further, this line of inquiry investigates the influence an altered immune system may have on one's mental health throughout their life.
A recent study, published in the Lancet, provides mounting evidence that inflammation and altered immune response could play a significant role in the pathogenesis of psychological distress. The researchers explain:
"A possible explanation is that stress may cause activation of the immune system, which in turn could influence brain functioning and this could contribute to the development of psychiatric disorders."
In the current study, researchers examined the role that exposure to childhood traumatic experiences has on an individual's immune system and ultimately the development of psychiatric disorders. "Importantly, to date, no studies have prospectively assessed the link between childhood life events, the immune system and the development of various psychiatric disorders. Studying this association prospectively could give information on whether childhood life events may lead to a state of chronic low-grade immune activation and possible also impairment of the immune system."
The study utilized the TRacking Adolescents' Individual Lives Survey (TRAILS), a large sample population from the Netherlands. Four domains of trauma were assessed in over a thousand adolescents during an eight-year period: sexual abuse, physical abuse, verbal abuse, and separation trauma. Participants were evaluated every two years with a combination of self-report surveys to assess mental health and blood samples for biomarkers.
After four waves of analysis, researchers found that the presence of traumatic experiences before the age of 16 altered the immune function of these individuals and predicted the development of mood and anxiety disorders in participants at age 19. While the investigators cautioned that more research is needed on this topic, the study highlights the importance of life events in the development of adverse mental health outcomes.
These findings provide support to the growing body of literature linking childhood experiences with mental health outcomes. Future studies may help us to understand the far-reaching effects childhood trauma and highlight the importance of preventative measures in mental health care.
****
Jonker, I., Rosmalen, J. G. M., & Schoevers, R. A. (2017). Childhood life events, immune activation and the development of mood and anxiety disorders: the TRAILS study. Translational Psychiatry, 7(5), e1112. (Link)