[Note: To hear an audio version of this report, click the play button below]
New data, published in the European Journal of Psychotraumatology, suggests that trauma-focused treatment that is intensive and condensed contributes to reduced PTSD symptoms and lower dropout rates for individuals experiencing complex PTSD. Dr. Hendriks and researchers in the Netherlands tested an adapted version of prolonged exposure therapy with individuals who had histories of repeated interpersonal trauma and multiple treatment attempts.
"Overall," the authors write, "this study suggests, in line with previous [randomized control trials] RCTs that [prolonged exposure] PE delivered in an intensive format is effective for PTSD patients."
They explain that these findings are novel because of the lack of existing research in this population:
"This is especially noteworthy given that our sample mainly consisted of patients who had experienced multiple childhood trauma and reported symptoms of ICD-11 Complex PTSD, expanding the evidence base for the effectiveness of intensive TFT to a more complex patient population."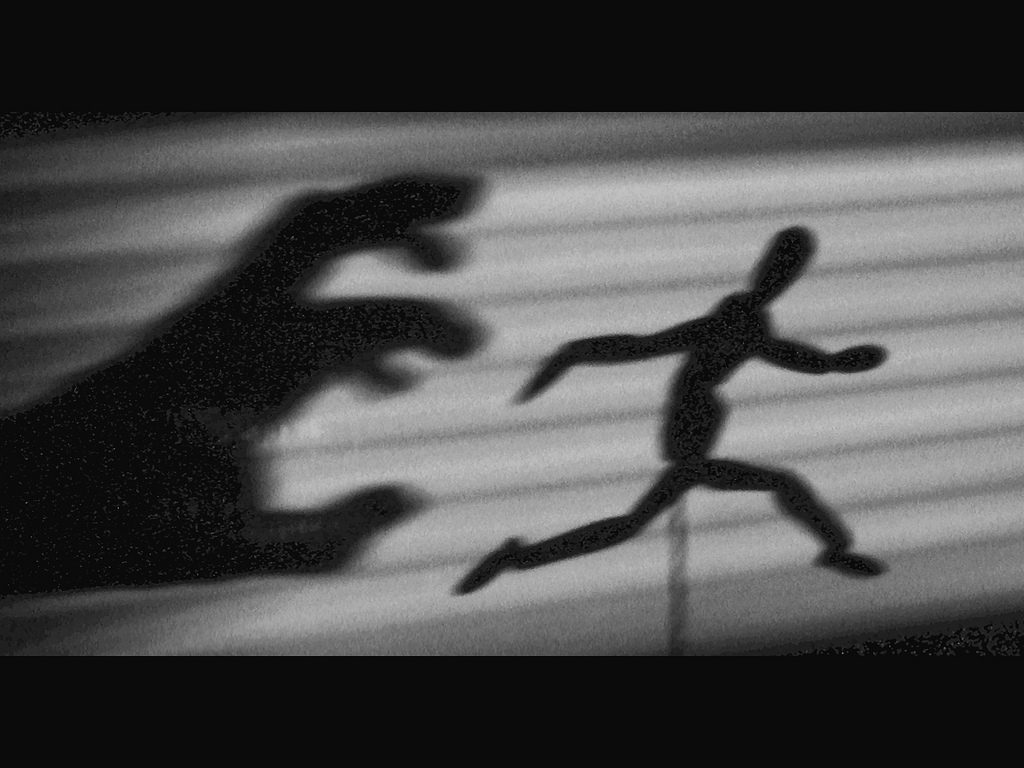 Previous studies have demonstrated suboptimal response rates and relatively high dropout rates for trauma-focused treatments. On average, about 60% of people who receive trauma-focused interventions respond with reduced PTSD-related symptoms. Roughly 18% of people drop out of trauma-focused therapy, reaching a high of 52% in some studies, as definitions for both "trauma-focused treatment" and "dropout" vary across studies.
To improve trauma-focused treatment, some have suggested increasing the frequency and intensity of delivery. It is hypothesized that offering multiple sessions in a short period will bolster outcomes and reduce dropouts. Increased frequency and intensity can aide in "fear extinction," or the reduction of fear associated with specific events and triggers. The distinguishing feature of exposure therapies for trauma is the reduction in avoidance of trauma-related memories, shown to reduce anxiety.
Despite these existing mechanisms and hypotheses about treatment, there is ongoing debate surrounding how to treat "complex PTSD," as it is defined according to the ICD-11 system. Complex PTSD is characterized by PTSD symptoms (avoidance, flashbacks, and so on) with the addition of "disturbances in affect dysregulation, negative self-concept, and interpersonal problems," the authors explain.
For this study, Hendriks and colleagues developed a trauma-focused intervention for complex PTSD. They write:
"To bridge the knowledge gap concerning the effectiveness of [trauma-focused treatment] TFT for more complex patient populations, we developed a highly intensive TFT program for those patients with a likely diagnosis of ICD-11 Complex PTSD after multiple interpersonal trauma that had a history of multiple treatment attempts as the next step in their treatment."
The primary aims of their study involved running a clinical trial to (1) investigate whether their highly intensive trauma-focused treatment program reduced both PTSD symptoms and dropout rates, (2) evaluate the safety of the treatment and (3) identify specific treatment response patterns and their predictors.
Participants included 73 individuals from Dutch treatment centers who met DSM-IV-TR criteria for PTSD and had histories of multiple interpersonal traumas and multiple treatment attempts. Those who had comorbid medical conditions requiring more immediate care, a recent history of suicide attempts, "severe intellectual impairment defined as an estimated IQ of 70 or less," and an inability to speak and write Dutch were excluded from this trial.
The tested intervention was based upon prolonged exposure (PE) therapy. Rather than meeting weekly, however, the intervention was delivered in a highly intensive format that then tapered. This involved 4.5 hours of treatment each day for the first four days. During this intensive phase, participants received information about the nature of the treatment and practiced "imaginal exposure." Imaginal exposure is when one recounts their trauma memory as vividly and in as much detail as possible with closed eyes and in the present tense. One hour per day was devoted to this activity in the intensive phase.
Following the intensive phase, participants received four weekly booster sessions combined with homework assignments aimed to facilitate learning and application of the intervention into their everyday contexts and lifestyles. Treatment completion was defined by finishing the intensive phase of the intervention as well as two booster sessions, and dropout was reported by the therapist.
PTSD symptoms were evaluated at baseline, posttreatment (one week after the final booster session), and at three- and six-month follow-ups. Self-reported PTSD symptom severity was also assessed at each booster session. As the researchers were also interesting in identifying patterns of response across participants as well as what factors may have predicted these patterns, they examined participant (1) demographic categories and living conditions, (2) initial diagnostic severity and pharmaceutical drug use, and (3) fear habituation, or reduced fear response as it occurred within the first session, and between the first and second sessions.
Results demonstrated that this intensive, prolonged exposure therapy intervention successfully reduced PTSD symptoms, and that the reduction persisted throughout the three- and six-month follow-up.
"One possible explanation for these findings is that some PSTD patients have more trouble overcoming their avoidance behavior and, therefore, are in need of a compact treatment program instead of weekly standard TFT that leave the patients more room to engage in avoidance behavior between sessions," Hendriks and team explain.
Yet, as the authors state, this explanation cannot be supported by the study design's lack of control group inclusion. Concerning attrition, the authors report "None of the participants dropped out during the intensive phase and 95% completed the treatment as defined as the intensive phase and at least two booster sessions."
Although four participants reported symptom exacerbation at one point during the intervention delivery, and one psychiatric hospitalization occurred to prevent suicide, the remaining 69 participants fell into one of following four categories: (1) Fast responders (n = 9) were those that showed symptom reduction immediately after the intensive phase; (2) Slow responders (n = 18) were those that showed no response after the intensive phase, but did so during the booster phase; (3) Partial-responders (n = 22) were those that showed partial response during the intensive and booster phases and in follow-up , and (4) Non responders (n = 20) were those that did not show a response at all.
Additional analyses found that patients who showed more fear habituation occurring between the first and second imaginal exposure session were more likely to belong in the "Fast responders" group than in the "Non responders" group. In addition, patients living alone were more likely to be in the "Partial-responders" group than in the "Non responders" group. Although contrary to the previous literature, the living alone predictor may be attributable to this particular sample because the presence of a partner could have served to maintain PTSD-related avoidance behavior.
However, none of the tested clinical variables predicted treatment response. The authors comment on this finding:
"This is promising as it suggests that even patients with (severe) comorbidity might benefit from intensive TFT programs like ours. Together, these findings suggest that, contrary to what clinicians generally assume, several baseline demographic and clinical variables do not interfere with treatment and are thus no robust contra-indicators of (intensive) TFT interventions. We rather found that early treatment process variables were better predictors of treatment success."
A number of limitations to this study exist and are acknowledged by the authors. The first being that because there was no control group, a randomized control trial (RCT) is warranted to provide replication for the intervention's effectiveness. Secondly, because of the specific population selected for this intensive treatment format, the generalizability of this study is limited. Additional limitations are listed in the original paper linked at the bottom of this article.
These findings contribute to the literature by challenging existing notions that patients with PTSD symptoms need an initial stabilization phase of emotion regulation skills training before beginning treatment, the authors contend. They also demonstrate that this kind of high-intensity treatment can be delivered within a short period of time or when patients prefer a more condensed treatment plan.
Hendriks and team describe the intensive prolonged exposure intervention as a "feasible next step" in trauma-focused treatment. They conclude:
"The results of the present study provide preliminary evidence that intensive stand-alone TFT (without any preparatory or additional module(s)) and, more specifically, stand-alone intensive exposure, is effective and safe for PTSD patients with a likely diagnosis of ICD-11 Complex PTSD."
****
Hendriks, L., Kleine, R. A. D., Broekman, T. G., Hendriks, G. J., & Minnen, A. V. (2018). Intensive prolonged exposure therapy for chronic PTSD patients following multiple trauma and multiple treatment attempts. European journal of psychotraumatology, 9(1), 1425574. (Link)
***
Mad in America hosts blogs by a diverse group of writers. These posts are designed to serve as a public forum for a discussion—broadly speaking—of psychiatry and its treatments. The opinions expressed are the writers' own.
***
Mad in America has made some changes to the commenting process. You no longer need to login or create an account on our site to comment. The only information needed is your name, email and comment text. Comments made with an account prior to this change will remain visible on the site.