A new editorial published in the American Family Physician describes deprescribing as an "essential part of good prescribing." The authors Barbara Farrell and Dee Mangin identify five steps that clinicians can take to individualize the deprescribing process for each patient. Particularly for older adults, Farrell and Mangin underscore the importance of introducing patients to the "idea of choice" on whether to continue to deprescribe medications.
"To maximize a life worth living for older patients, the focus should be as much on when and how to stop medications as on starting them," Farrell and Mangin write. "Nearly one-half of older adults take five or more medications, and as many as one in five of these prescriptions is potentially inappropriate."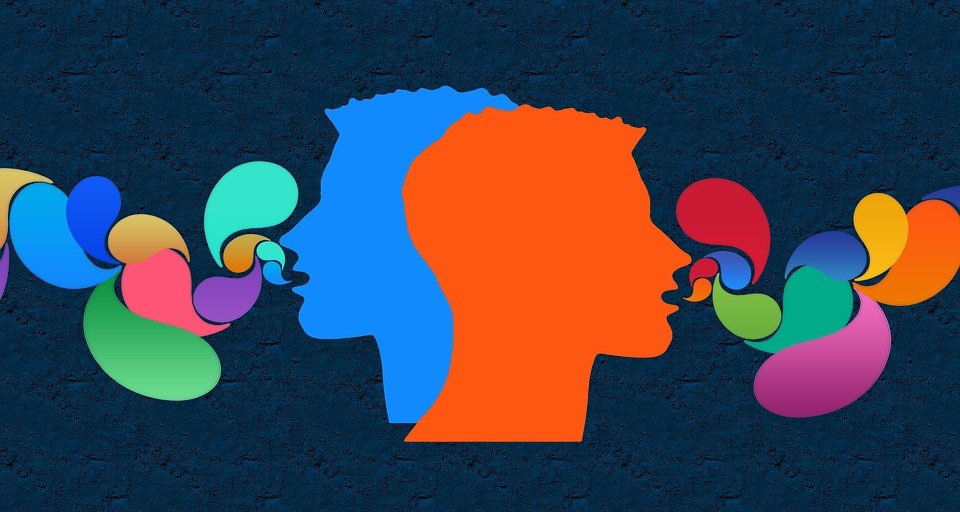 Adverse drug reactions due to polypharmacy in older adults lead to an increased risk of hospitalization as well and "account for more morbidity and mortality than most chronic diseases with death rates higher than many common cancers."
Our current healthcare system focuses more on starting medications than reducing or tapering off them. Many medications offer potential benefits coupled with the potential to harm, and when combined pose a greater clinical challenge due to the increased risk of interactions. The authors outline medication issues that can occur for patients and families as they get older:
"The way older bodies respond to and process medication changes, which often results in different surrogate targets and lower medication dosages to avoid adverse effects while achieving the same benefit; The weaker evidence regarding medication effectiveness, especially in patients who have the multiple comorbidities who are frail, the additive adverse effects from medication burden, and the possible evolving goals of treatment as patients near the end of life."
While many people would prefer fewer medications, they often wait for their clinician to initiate the process. The authors recommend the following five steps to help clinicians initiate deprescribing conversations:
Identify potentially inappropriate medications
Determine if the medication dosage can be reduced or the medication stopped
Plan tapering
Monitor (for discontinuation symptoms or the need to restart) and support the patient
Document outcomes
Because they realize each step requires "time, careful thought, preparation, and conversation," the authors offer additional ways to support this process. One could begin with assessing just one adverse effect across all medications. Throughout it is important that clinicians remember to routinely ask a patient if the problem is caused by his/her medication.
Practitioners can also investigate the potential role of legacy prescribing, when medications are "initially prescribed for an intermediate duration but continued indefinitely." Another approach can be choosing a specific prescription to focus on and track. Finally, they suggest choosing one or two patients daily, a manageable number, with whom to begin desprescribing conversations.
Farrell and Mangin include resources for each step of the desprescribing process as well as example sentences to support clinicians starting these conversations for the first time.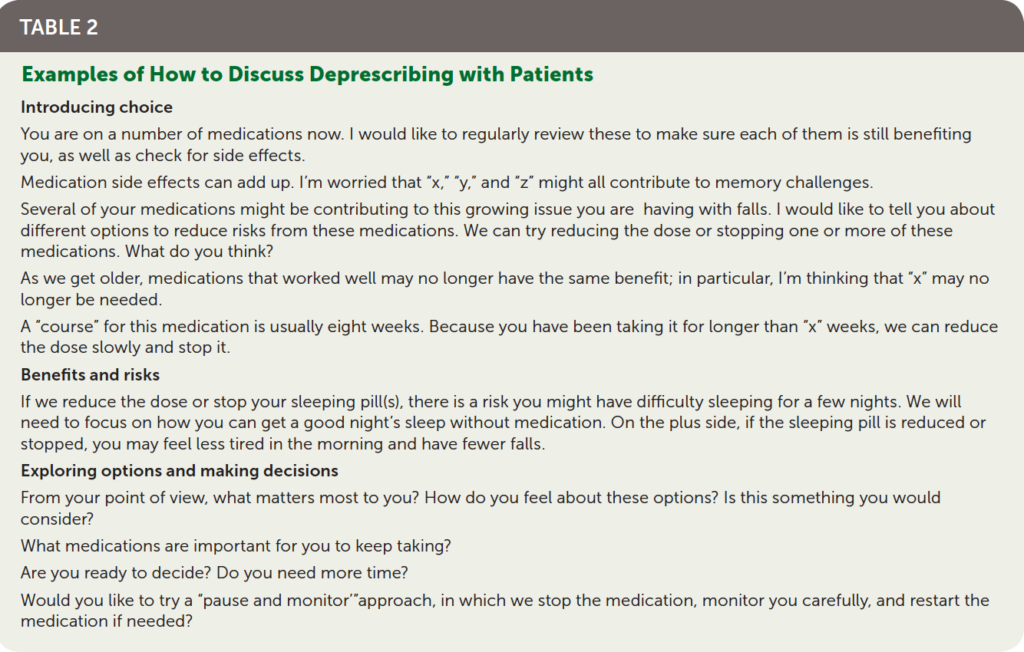 ****
Farrel, B. & Mangin, D. (2019). Deprescribing is an essential part of good prescribing. American Family Physician. 19(1). (Link)