This week on MIA Radio, we present a special episode of the MIA podcast to join in the many events being held for World Benzodiazepine Awareness Day, July 11, 2019.
2019 represents the fourth annual awareness day and each year it's held on July 11 which is a significant date because it is the birthday of Professor Heather Ashton. Dr. Ashton is a world-leading expert in benzodiazepines and wrote the highly regarded Ashton Manual which aims to aid clinicians and patients in coming off benzodazepine drugs safely. She also spent many years personally assisting and supporting those who had experienced protracted benzodiazepine withdrawal.
Around the world there are many activities and events taking place as part of W-BAD, so to follow along with events and to get involved yourself, head over to World Benzodiazepine Awareness Day's Facebook page and look out for the hashtag #WorldBenzoDay on social media.
In our two-part podcast, we hear from W-BAD volunteer and Project Manager for W-BAD Rocks of Kindness, Janelle. We also chat with physician and Director of the Benzodiazepine Information Coalition Christy Huff MD. Finally, in part two, we hear from Stephen Wright MD, addiction specialist and medical consultant to the Alliance for Benzodiazepine Best Practices.
To listen and subscribe to the Mad in America podcast on Apple iTunes, click here. Listen also on Spotify or Google Podcasts.
Part 1 – Janelle and Christy Huff MD
Part 2 – Stephen Wright MD
*****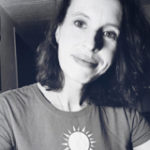 Firstly I was delighted to get to chat with W-BAD volunteer Janelle about W-BAD Rocks of Kindness, which is an intriguing and creative way of raising awareness and getting a conversation started about prescribed harm. Janelle is Project Manager for W-BAD Rocks of Kindness and took time to chat about how rock painting and placing can bring benefits for the individual and for the wider community.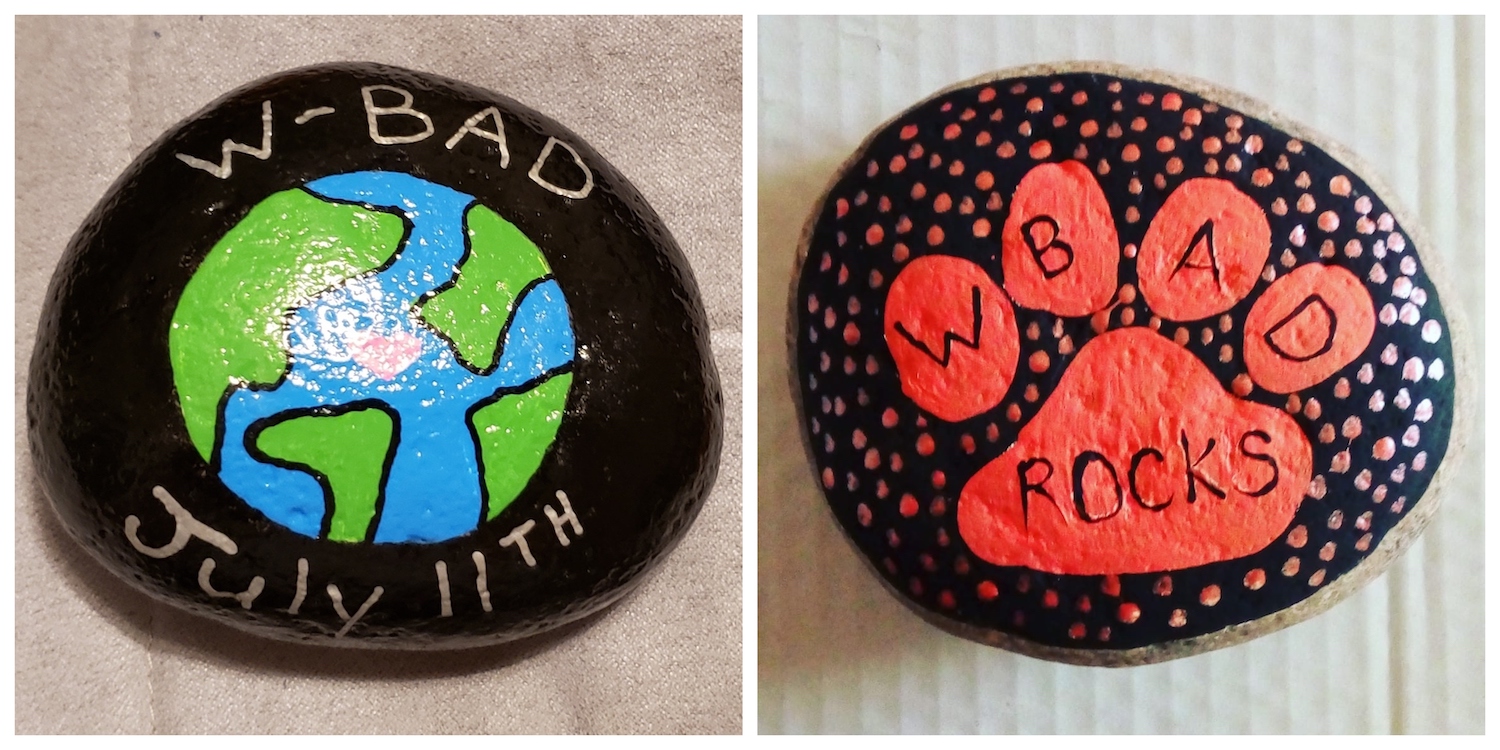 We discuss:
How the Rocks of Kindness movement got started and how that led to W-BAD starting rock painting as an awareness-raising initiative.
The potential that rock painting has to help those who have been injured from benzodiazepines as well as reaching out to the wider community.
How Janelle saw this potential and decided that she had to get involved, setting up the social media aspects of the project, then managing logistics and becoming project manager.
That the messages included on the painted rocks point people to the W-BAD Rocks of Kindness Facebook page, where they can learn more about W-BAD and its aims.
How this method of interaction creates a buffer between the sometimes difficult and emotive prescribed harm debate and the community of those who may not know about the issues.
How people coming across the rocks have ended up painting and sharing rocks even though they don't have personal experience of benzodiazepine injury.
That rock painting is for all, people don't need to have any particular artistic skills and it is a fun and inclusive way of widening the debate.
How there are safe painting options even for those who may be chemically sensitive or concerned about toxicity because of previous benzodiazepine exposure.
How Janelle sees the therapeutic value and healing that comes directly from involvement in art, from simply being in a group setting to the goal of getting out of the house to place rocks for others to find.
How each and every rock that is painted and put out is on a journey and has the capacity to touch the person who discovers it and to ripple out into the community.
That there is huge potential for the Rocks of Kindness movement and that it is easy for people to get involved in at any time.
That Janelle would like to thank all the rock painters and the group of people who run the Facebook groups, people who are often required to push through difficult personal circumstances to uplift and inspire others.
That W-BAD and W-BAD Rocks of Kindness have been running a voting competition on their Facebook page and that people can join in today, July 11 2019.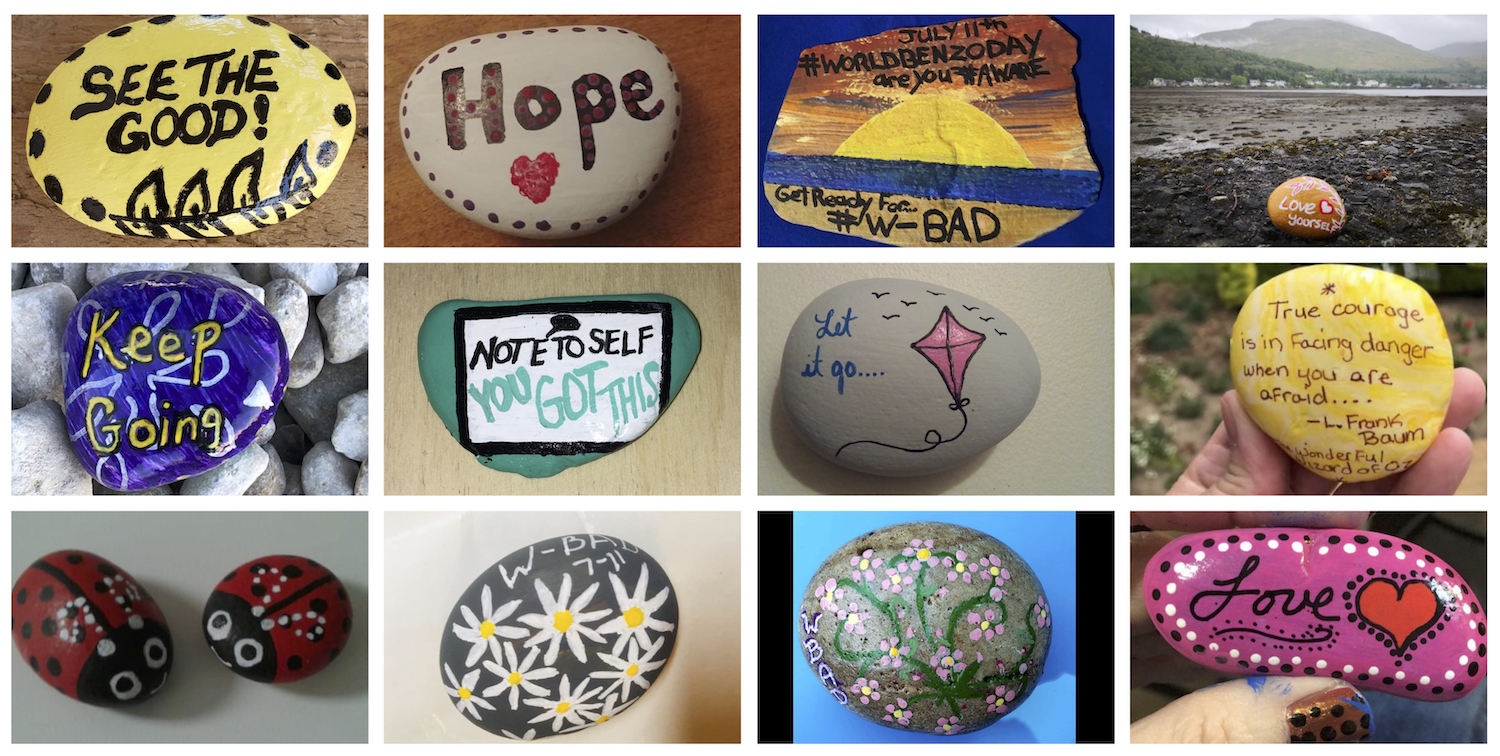 Relevant links
Vote for your favourite W-BAD Rock
Rockin' Against Benzos (closed Facebook group)
A Rockin' Creative Outlet That's Raising Benzodiazepine Awareness
#WBADROCKS – 1 Month, 5 Things We've Learned
W-BAD Rocks on Twitter and Instagram: @wbadrocks
On social media, look for the hashtag #WBADROCKS
*****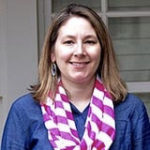 Next we hear from physician Christy Huff MD FACC. Christy is a cardiologist who resides in Fort Worth, Texas. She attended medical school at the University of Texas Southwestern Medical School in Dallas where she graduated Alpha Omega Alpha in 2001. She completed an internal medicine residency at Washington University in St. Louis in 2004. Her cardiology training was completed at U.T. Southwestern in 2008, with a focus in advanced cardiovascular imaging and noninvasive cardiology.  She was in private practice as a cardiologist in Fort Worth from 2008-2011. Following the birth of her child, she made the decision to become a stay at home mom.
Dr. Huff experienced benzodiazepine withdrawal first-hand after she was prescribed Xanax for insomnia related to a major health crisis in 2015. After developing concerning symptoms and receiving no answers from her primary care doctor and a prominent neurologist, she began to research benzodiazepines and discovered her symptoms were consistent with benzodiazepine withdrawal syndrome. Christy's personal experience has led her to realize the dangers of these drugs and the severity of the benzodiazepine withdrawal syndrome, neither of which were emphasized during her medical training. She is an advocate of better education of physicians regarding the dangers of benzodiazepines and how to safely taper patients off these drugs, and stronger regulation of the prescribing of benzodiazepines. Dr. Huff is the Director at Benzodiazepine Information Coalition (BIC).
We discuss:
How Christy came to be prescribed Xanax in 2015 to resolve a health issue.
That she noticed strange symptoms occurring such as tremors and difficulty swallowing leading her to seek specialist advice and undergoing medical evaluation.
How having to stop taking her Xanax for a medical procedure led Christy to realise that she was experiencing benzodiazepine dependence.
How using the internet and looking at benzodiazepine communities led to her understanding of tolerance, dependence and interdose withdrawal.
That she made an attempt to withdraw but found the symptoms unbearable and so had to change to a micro-tapering approach to minimise symptoms.
How she changed from a short-acting benzodiazepine (Xanax) to a longer-acting version (Valium) which made smaller dosage reductions easier.
How enduring withdrawal affected Christy's ability to be a wife and mother.
How she came to be diagnosed with breast cancer in April 2016 and had to undergo treatment while withdrawing.
That Christy finished her Valium taper in March 2019.
How Christy feels it important to speak out as a physician because she knows that patient experiences haven't been given the attention that they should.
How online support groups provide a literal lifeline for those seeking answers that medicine can't provide.
That reporting adverse experiences to regulators (such as FDA Medwatch) is important to build the benzodiazepine withdrawal evidence base.
Early results from a survey documenting withdrawal symptoms reported in online benzodiazepine communities.
Relevant links
A Xanax Prescription That Should Have Been Rejected
10 Tips To Help Patients Through Benzodiazepine Withdrawal
Dr. Huff's Blogs and Media Appearances (Scroll down below her bio and click on logos)
BIC on Facebook @bzinfocoalition
BIC on Twitter @BZInfoCoalition
*****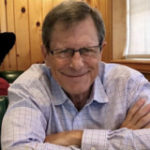 Finally, in part two of the podcast, we hear from Stephen Wright MD. Doctor Wright is a residency-trained family physician with a 36-year clinical career. His clinical interests include the neurophysiology and treatment of pain and addiction, non-opioid analgesia, opioids, benzodiazepines, cannabis in medical and nonmedical use, adverse consequences, best practices, and systems of care. Dr. Wright is the medical consultant for The Alliance for Benzodiazepine Best Practices.
We discuss:
What led Dr Wright to his interest in addiction medicine.
The particular challenges and rewards of working in the addiction field.
How his early experience and assumption was that benzodiazepines were safe for both short-term and longer-term use as that was the prevailing wisdom.
How the stories of benzodiazepine survivors made a powerful impact and challenged this assumption.
That he recognised that practices up to that point had been insufficient and inappropriate for a significant patient population.
How this experience came to underpin the foundation of the Alliance for Benzodiazepine Best Practices.
That the thinking on prescribed drug dependence has changed and that some of this change is because of the problem of opioid dependence.
How the single most common other substance involved in opioid associated death is benzodiazepines.
That true addiction is not the same as iatrogenic injury because it involves compulsion, loss of control and continuation despite adverse effects (the three C's).
That confusion between addiction and dependence can lead to incorrect treatment, such as short-term recovery centres who advocate sudden cessation or fast tapers.
How Dr. Wright came to the conclusion that it is important to offer all individuals the chance to taper over a longer period of time to hopefully avoid or minimise withdrawal symptoms.
That prescribers need to be involved in a change process and should listen to the stories of individuals affected by benzodiazepine injury or protracted withdrawal.
That we can't predict all possibilities where medical treatment is concerned but we should be more honest about the possibility of problems to try and achieve informed consent.
The difficulty of finding an appropriate term for the protracted experiences of benzodiazepine survivors and that Dr. Wright prefers using 'benzodiazepine injury syndrome'.
How we need to understand much more about the effects of benzodiazepines on receptors, not just those in the brain, but those distributed around the nervous system.
How those who have been injured can go about communicating these issues to their physician.
How important it is to consider foundational health when dealing with a benzodiazepine related injury.
How benzodiazepines can be used appropriately in carefully indicated situations, such as pre-operative relaxation or alcohol withdrawal.
That we want to see the pharmaceutical industry pay the bill for better physician/prescriber education.
Relevant links
The Alliance for Benzodiazepine Best Practices
Benzodiazepine Related Problems: It's Almost Never Addiction
Benzodiazepines and Z Drugs for Pain Patients: The Problem of Protracted Withdrawal Symptoms (PWS)
How Chronic Administration of Benzodiazepines Leads to Unexplained Chronic Illnesses: A Hypothesis
Click here to listen to the 2018 W-BAD episode or here for 2017.