A new commentary about global mental health in Lancet Psychiatry, written by Rochelle Ann Burgess and colleagues, announces a call to address the everyday impact of social, economic, and political forces on individual health. 
"The time has come," they write, "for the global mental health movement to acknowledge the importance of the sociostructural determinants of mental distress, and work alongside communities and policymakers in their efforts to address them."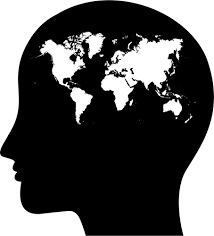 Focusing on sociostructural determinants of health involves attending to the relationship between social and political factors such as economic deprivation, racism, and gender inequality, and poor mental health. The movement for global mental health has failed to address such social challenges and inequalities. Now, the urgent need to do so is taking center stage in debates about the movement. Burgess and team write:
"As the global mental health community continues to seek innovations in areas of treatment for mental disorders, there is a growing acceptance that many of our proposed solutions fail to address the social determinants that maintain or impede mental wellbeing in the long term…"
Burgess and colleagues argue that successful planning and delivery toward the aim of addressing social determinants is challenged by ambiguity around what the word "social" is intended to mean. They maintain that ongoing global mental health efforts to close the "treatment gap" in low and middle-income countries have had positive effects and have increased access to services.
The focus of these interventions has been less concentrated on structural and institutional challenges that can impede health, however. Instead, they have centered around individual and interpersonal interventions that acknowledge sociorelational aspects of mental health such as isolation, stigma, and restricted social participation.
Yet, interpersonal interventions designed to empower individuals to "take control of their lives through access to employment or income-generating opportunities" are insufficient without consideration of broader social and structural determinants. Burgess and co-authors explain, "such outcomes are only possible in contexts that enable such opportunities."
They go on to clarify:
"Although our current approaches are a necessary first step towards establishing wellbeing, they remain insufficient in the face of intractable social and structural dynamics."
Burgess and colleagues highlight the work of UN Special Rapporteur, Dainius Pūras, that has aligned with a focus on social determinants. The Special Rapporteur has declared the urgent need for states to take a human rights approach to tackle mental health globally. States have an obligation, Pūras argues, to rectify social inequality and support the development of environments that facilitate mental health.  
Burgess and co-authors announce and call to action and delineate the following five ways to promote social interventions in global mental health.:
"The development of interventions where community empowerment is viewed as the route to mental health promotion

Expanding our evidence base to highlight the mental health benefits of participation in community-led interventions where the main focus is on topics other than mental health

Prioritizing service user and community knowledge and ownership over the process of intervention design—from inception to implementation and delivery

Transitioning to people-centered health systems and services, to enable combined action on social and health challenges to form the core of primary care

Developing our understanding of the long-term relationships between interventions that address social determinants (such as cash transfers or gender empowerment programs), mental health outcomes and other social, economic, and health trajectories, especially among young people."
It is with engaging in these five actions, Burgess and colleagues argue, "that the global mental health community can commit to addressing the sociostructural challenges that are inseparable from the lives of those whose mental health we aim to support."
****
Burgess, R. A., Jain, S., Petersen, I., & Lund, C. (2019). Social interventions: a new era for global mental health?. The Lancet Psychiatry. (Link)