In a new article in the Annual Review of Psychology, author Qi Wang of Cornell University reviews the research evidence that suggests that human memory is intrinsically shaped by culture. Wang then uses the examples of working, episodic, and autobiographical memory to show how culture is implicated at the very foundation of memory.
"Rather than merely being a neurocognitive faculty within the individual, human memory functions as an open system thoroughly immersed in cultural contexts," Wang writes.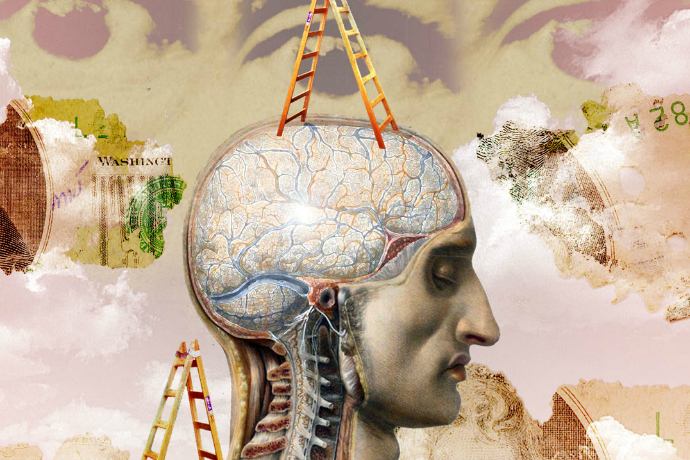 Psychology has been criticized for its WEIRD problem where research is primarily conducted in Western, Educated, Industrialized, Rich, and Democratic societies and then exported to other places. Cultural realities take a backseat in the psychological understandings of people and are rarely considered central to the human experience.
This has been problematized by numerous researchers who have pointed to psychology's colonial influence in other parts of the world, but also in the United States. Often, exporting psychiatric treatments leads to harm in indigenous communities, as they either already have or are trying to develop their own systemic ways of dealing with human distress. In this article, Wang shows that even a basic cognitive faculty like human memory is deeply cultural.
Wang begins by noting that traditional psychological models of memory consider it a neurocognitive faculty—an inner psychological process detached from context or content. But different cultures have different concepts of what memory is and what causes the loss of memory. The context in which memory is constructed, lost, or recalled is essential to this understanding.
Wang reviews decades of evidence showing that memory is formed through cultural frameworks. For example, memory depends on how we perceive the world, which in turn depends on culture. Culture can shape people's sense of space and perception of odor, color, and taste. Researchers note that people's experience is dependent on language, and different languages have their own structure and logic. For example, people are better at recognizing colors (color memory) based on their words for those colors in their language.
Additionally, culture influences how people categorize the world, which influences how the world is remembered. For example, people in the Wichi community in the Chaco forest of Argentina categorize animals based on ecological-social relations, like whether the animal is aggressive or peaceful, and how useful it is.
Culture also plays a crucial role in how we encode information we perceive. Wang points to studies showing that while Westerners often focus on individual objects (analytic perception), East Asians attend to the context in which an object is presented (holistic perception). This influences what people remember. A study revealed that Japanese participants were better at recognizing objects when they were presented against the original background instead of a new background. In contrast, the background had little influence on North American participants.
Culture also influences how we perceive others' emotions; in a study, Japanese participants perceived the central individual's emotional state as dependent on the emotional expressions of figures standing in the background:
"They judged, for instance, the central figure's happiness expression as less happy when the background figures expressed anger rather than happiness."
As opposed to this, Westerners focused solely on the central figure's emotional state to rate his intensity of emotion.
Wang writes that memory is ecologically based—different cultures with different ecological demands "can result in different uses and, in turn, in different characteristics of memory." For example, children in aboriginal communities who are hunter-foragers have advanced visuospatial memory. As shown in the case of London taxi drivers, repeated demands of the job can even change the brain structure.
This influences people's view of time and the importance given to the past. In a study, Chinese participants considered past events as closer to the present, more relevant to current problem solving, and remembered them better than North Americans. This is due to the East Asian cyclical understanding of time as compared to the Western concept of time as linear.
Memory is especially prone to reconstruction and changes. Wang notes that the way things are remembered and recalled depends on one's cultural framework. In one seminal study, Cambridge University students who read Native American fairy tales and then were asked to recall them over several years tended to remember the stories as increasingly conforming to their own culture—their reconstruction of the story was dependent on their own cultural frameworks.
Culture influences which emotions are valued and whether there are higher levels of independence or interdependence, and these factors inform memory organization and recall. For example, in Western cultures, happiness is an overt goal and highly valued, whereas, in many Asian cultures, life is seen as a series of ups and downs—this influences memory.
In one study, despite having similar experiences, European Americans remembered more pleasant experiences over the week than Asian Americans. In another study, where they had to perform tasks such as shooting a basketball, European Americans remembered themselves performing better than reality. Asians remembered their own performance either accurately or a little worse.
Other research has shown that Korean children playing games remembered what others did a lot better (after a week of the game session), while European American children remembered their own roles more accurately.
Wang writes that culture influences how we communicate our memories, whether in private contemplation or in public. For example, for bilingual individuals, their sense of self (independent and interdependent) can often change depending upon the language they are speaking. Whether they recall more relationship-oriented memories or self-events is influenced by the language they are speaking in at that time.
The author then gives three examples of how culture influences working memory, episodic memory, and autobiographical memory. Working memory is the mental skill to hold information for a short while so we can work on it. In one study, three indigenous cultures where Western schooling was recently introduced showed changes in working memory processing. The school-going children showed primacy effect (remembering information that comes first), recency effect (remembering information that is last/most recent), and serial clustering effect, reflecting Western schooling's emphasis on rote learning. Children who had not been schooled remembered things based on semantic clustering (organizing information based on meaningfulness).
Episodic memory refers to recollecting specific events at a particular time and place and is shaped by culture. Studies show that people in cultures with negative stereotypes towards aging show a more pronounced memory decline. The level of independence or interdependence also influences how people encode information. In one study, Westerners remembered more self-owned objects than Asians, who tended to remember self or other-owned objects equally and remembered mother-owned objects the most.
Autobiographical memory "encompasses memories of significant personal experiences." Since ideas of self vary cross-culturally, the way memory resources are allocated is dependent on cultural goals. Memories in line with cultural goals and expectations would be related to a sense of well-being (person-culture-fit framework).
This was seen in a study wherein cultures where autonomous/independent self is valued, trauma survivors without PTSD had more self-focused memories than those diagnosed with PTSD. The opposite was true for cultures that value relational selves; here, people with PTSD remembered more self-focused memories than those who did not have PTSD.
The author concludes by noting that "Culture pervades human memory." Despite this review, research lags behind in understanding memory in its context and history, which could fundamentally alter the psychological research paradigm.
****
Wang, Q. (2020). The Cultural Foundation of Human Memory. Annual Review of Psychology, 72, 151-179. https://doi.org/10.1146/annurev-psych-070920-023638 (Link)