From Kaiser Health News: "'I'm a literally broke college student that didn't have money for food,' [Divya Singh] recalled. 'At that moment of panic, I didn't want to do anything or leave my bed.'
In late October, she called the campus counseling center hotline and met with a psychologist. 'All I wanted was someone to listen to me and validate the fact that I wasn't going crazy,' she said.
Instead, when she mentioned suicidal thoughts, the psychologist insisted on a psychiatric evaluation. Singh was taken by ambulance to Long Island Jewish Medical Center in New Hyde Park, New York, and kept for a week on a psychiatric ward at nearby Zucker Hillside Hospital. Both are part of the Northwell Health system.
The experience — lots of time alone and a few therapy sessions — was of minimal benefit psychologically, she said. Singh emerged facing the same tuition debt as before.
And then another bill came."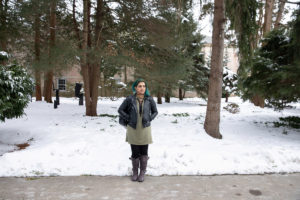 ***
Back to Around the Web