A new study of the effects of the Physician Payments Sunshine Act, a policy passed in 2014 as part of the Affordable Care Act, finds that the mandated financial disclosures have not prevented physicians from being influenced by pharmaceutical industry money.
The Sunshine Act requires that pharmaceutical and medical device companies report gifts to physicians. Leading experts on financial conflicts of interest, Joel Lexchin and Adrian Fugh-Berman, investigated the policy's impact over the seven years it has been in effect. They found no evidence that physician behavior regarding financial conflicts of interest has changed in that time. Further, there was no evidence that employers, meeting organizers, or medical journals have excluded physicians based on their personal conflicts of interest. They argue that something more is needed to redress the damages wrought by financial conflicts of interest in the medical industry:
"Disclosure is necessary but not sufficient to address the damage that industry relationships cause to medical knowledge and public health."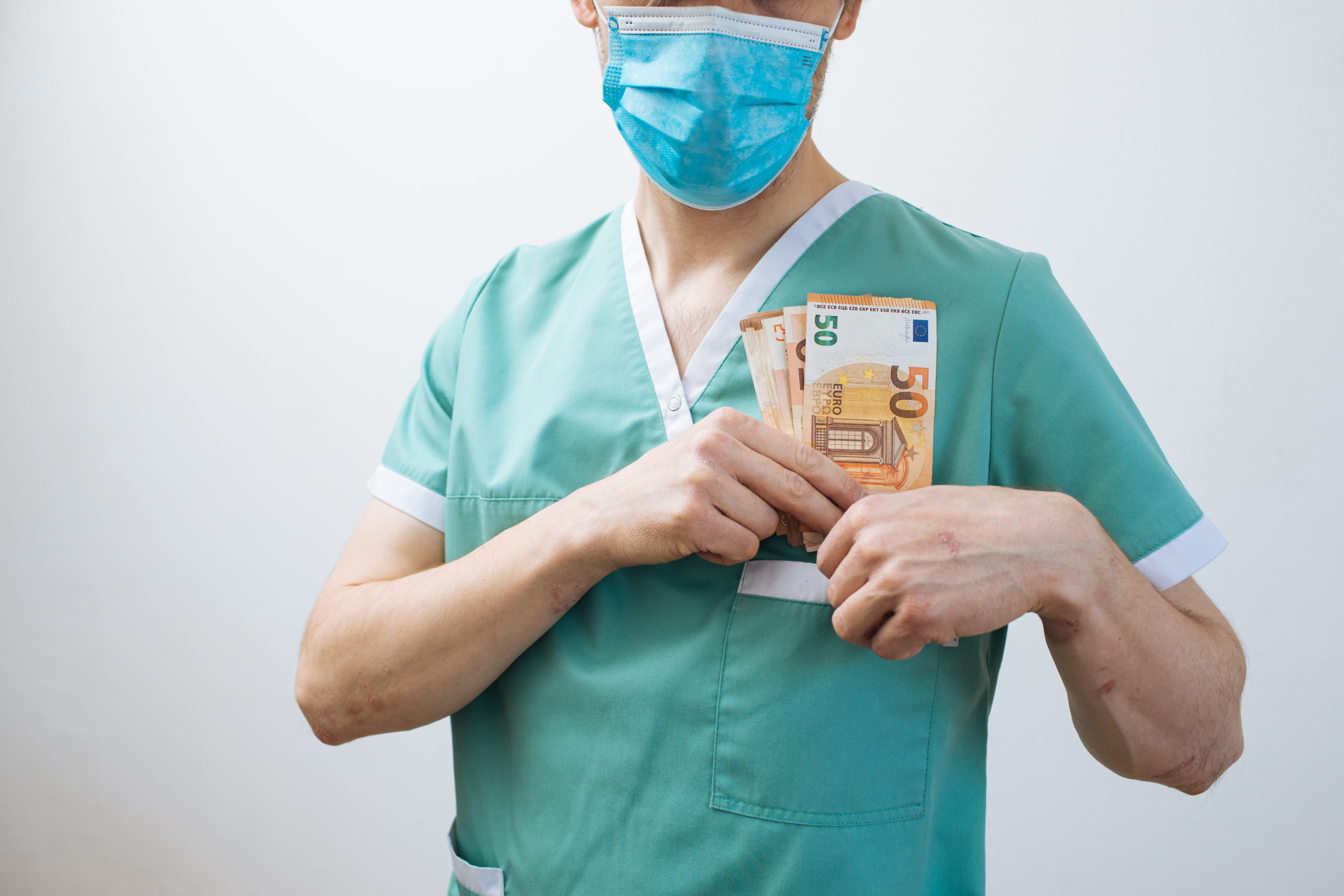 The problem of conflicts of interest in the medical field has been widely reported, despite industry efforts to downplay, rename, or hide the evidence. The field of psychiatry is no exception. At its extreme limit, financial conflicts of interest may result in inappropriate prescribing of medications and the creation of diagnostic constructs to develop markets for new drugs. Conflicts of interest (COIs) are also prevalent in psychotherapy research, where disclosure is far less common than in other fields.
Lexchin and Fugh-Berman's new article notes that the Sunshine Act has provided lots of information for researchers examining conflicts of interest via the payment database Open Payments. In a large study of over 150,000 physicians, for example, researchers found that those who received gifts from drug-device manufacturers prescribed a higher percentage of branded drugs and devices overall than physicians who received no gifts. Physician payments are also linked to increased prescribing of expensive branded drugs with uncertain medical benefits.
But just like on Wall Street, where mandated disclosure of conflicts of interest failed to alter the course of insider behavior that had already produced a long history of market scandals, the Sunshine Act caused no change in behavior in the medical profession.
"Despite robust, consistent results showing that payments to physicians degrade rational prescribing, there is no evidence that physician behavior regarding conflicts of interest has changed," Lexchin and Fugh-Berman write.
"No effective policies have been enacted to restrict financial COI. Medical journals do not use Open Payments to vet authors or reviewers, and universities do not sanction physicians for COI."
Further, there has been no change in consumer and patient behavior. Consumers rarely seek information about physicians, even when such information is crucial to their health, and generally show a forgiving attitude about the effects of financial COI. Somewhat perversely, the disclosure of COI may actually increase trust. Transparency, while necessary, is thus not a sufficient solution to the problem of physician-industry COI.
What is needed, the authors suggest, is a serious effort to eliminate financial COI. Some measures have already proven successful at decreasing COIs, such as limiting interactions between students and trainees and pharmaceutical companies. Other authors have suggested reforms to eliminate all gifts, free meals, and travel payments.
In 2011 the US Institute of Medicine also recommended limitations on the activities of physicians with COIs and the divestiture of financial investments for members of medical guideline development groups. Several medical associations have declined to accept funding from for-profit companies for research or educational projects.
"All of these changes," Lexchin and Fugh-Berman write, "need to be accompanied by a strong and ongoing endorsement from the leadership in the medical community" to protect the influence of money on physicians' ability to deliver quality care to patients.
****
Lexchin, J. and Fugh-Berman, A. (2021). "A Ray of Sunshine: Transparency in Physician-Industry Relationships is Not Enough." Journal of General Internal Medicine, published online 10 March 2021. (Link)