From Lown Institute: "Over the past few years, more information has come to light on the financial relationships between the pharmaceutical industry and doctors — the connection between industry payments and opioid prescriptions, for example.
However, a more subtle but just as concerning pattern is the infiltration of pharma money into patient advocacy groups. A Kaiser Health News analysis found that drug companies gave 12,000 donations to patient advocacy groups in 2015, worth $116 million in total — nearly double what drug companies spent on lobbying that year.
What does pharma 'grooming' look like?
. . . Erin Little, a patient advocate from Ontario, CA who raises money for research on the rare disease cystinosis, shared her family's story of being wooed by a drug company that was promoting a newer (and much more expensive) version of the drug her daughter was taking. She referred to the actions of the company as 'grooming,' because parents of children with rare diseases are in a vulnerable position, desperate to keep their children alive. Pharma representatives used compliments, charm, and even tears to build an emotional connection with Little and other families of children with cystinosis.
'You can imagine the hope that filled my heart when a pharmaceutical rep stood up to talk about a magical drug,' recounted Little. 'He cried and told us he loved our kids like his own. I was sobbing uncontrollably over the fact that someone out there cared about our children.'
The impact of advocacy-pharma relationships
Little and her organization remains free of pharma funding, but she is the exception, not the rule. This funding has a profound impact on the drug approval process, as testimony from patient advocates has become more common. The strong response from the Alzheimer's Association after CMS's decision not to cover Aduhelm is one recent example.
Cindy Pearson, former executive director of the National Women's Health Network, shared her experience watching patient advocate groups testify at FDA Advisory Committee meetings over the years. Even though many advocacy groups had been funded –and some likely coached– by drug or device companies, their testimony still had a strong impact of the advisory committee members. 'What I remember very vividly is committee members saying, "I just don't want to be mean…I want to be responsive,"' said Pearson."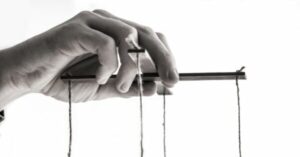 ***
Back to Around the Web