A live Town Hall featuring a special, private screening of Luna followed by a panel discussion
February 18, 2022
2:00-3:30 pm EST
We at Mad in America are pleased to announce an online pre-release screening of the film Luna. In this short documentary produced by Straight Up Impact and directed by Kate Cohen, a family shares their experiences and challenges during their children's journey through the American psychiatric system.
Hosted by Mad in America Founder and President Robert Whitaker and moderated by Family Resources Editor Miranda Spencer, the event will be followed by discussions with former child/adolescent psychiatry "patients" sharing their lived experience, the filmmakers discussing their professional and personal motivations for creating the film, and a critical psychiatrist offering alternatives to the trend of diagnosing and drugging youth. We will also allow time for audience questions.
You can watch a trailer for Luna below.
About the Filmmakers
Straight Up Impact: Kate Cohen and Marisa Polvino launched Straight Up Films in 2008 and have developed and produced major motion pictures with A-list talent including Johnny Depp in Transcendence and Natalie Portman in Jane Got a Gun. With their partner Pam Roy, they recently launched an Impact division with the mission to create thought-provoking stories that have the power to create a culture shift and drive positive, tangible change.
About the Panelists
PANEL 1: Personal experiences of youth in the psychiatric system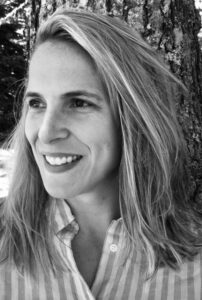 Laura Delano is the Executive Director of Inner Compass Initiative, a non-profit organization dedicated to helping people make more informed choices about taking and coming off psychiatric drugs. Laura also consults with individuals and families looking for support during the medication withdrawal process. She has spoken and led workshops in Europe and across North and South America. Find out more at www.LauraDelano.com.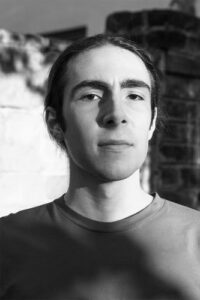 Michael Petruccelli is a senior Film and Television major at Savannah College of Art and Design. Michael served as a Consultant and Associate Producer on Luna. He is extremely drawn to both this project and the awareness it brings to the issues that it discusses due to his own personal experiences and those of many people he is close with.
PANEL 2: Why we made this film/where do we go from here?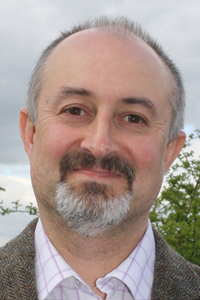 Sami Timimi is a Consultant Child and Adolescent Psychiatrist in the National Health Service in Lincolnshire, UK and a Visiting Professor of Child Psychiatry and Mental Health Improvement at the University of Lincoln. He writes from a critical psychiatry perspective on topics relating to mental health and childhood and has published over 130 articles and many book chapters on subjects including childhood, therapy, mental health services, and culture. He is the author or co-author of 8 books, including Naughty Boys: Anti-Social Behaviour, ADHD and the Role of Culture, and most recently Insane Medicine: How the Mental Health Industry Creates Damaging Treatment Traps and How You Can Escape Them. It is available on Amazon and in serialized form on the Mad in America website.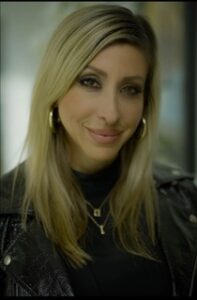 Kate Cohen: As a lifelong advocate for children and mentor to countless young girls, Cohen is grateful to have a platform to help others through the power of exemplary storytelling. She is heavily involved in all aspects of the company's first two major feature projects — Joseph Merrick, about the life of the "Elephant Man" and Man's Search for Meaning (produced by Polvino), a film adaptation of Viktor Frankl's memoir of his experiences in Nazi concentration camps.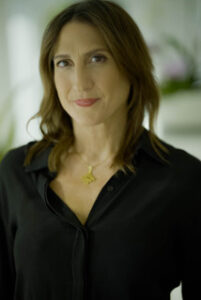 Marisa Polvino: With a career spanning over three decades, Polvino is a prolific producer and entrepreneur with a skill for identifying, packaging, and producing quality, star-driven entertainment across all genres and budget levels. As co-CEO of Straight Up Films, she identifies and shapes projects that align with the company's ethos. With Cohen, she is producing the short film series "Meaning in Madness," addressing the root causes of a mental health crisis among youth and the importance of meaning and purpose in their lives.
About the Hosts
Robert Whitaker is the publisher of madinamerica.com. He has won numerous awards as a journalist covering medicine and science. In 1998, he co-wrote a series on psychiatric research for the Boston Globe that was a finalist for the Pulitzer Prize for Public Service. His first book, Mad in America, was named by Discover magazine as one of the best science books of 2002. Anatomy of an Epidemic won the 2010 Investigative Reporters and Editors book award for best investigative journalism.
Miranda Spencer is a longtime journalist, media critic, and book editor specializing in health, science, and social justice. She edits MIA's Parent Resources section. As a person with lived experience in the mental health system, she is committed to ensuring everyone seeking support has access to complete information and empowering choices.
To Participate
Registration is required, which you can do here. The suggested donation of $5 will benefit the work of Mad in America. If you aren't able to donate, simply click 'Tickets' then "Enter Promo Code" and type in the code freeluna, then click "Apply" to register for free.
The Town Hall will be held on the Zoom meeting platform with closed captions available. Please contact Lucy Fernandes at [email protected] for accessibility assistance or technical support.
***
Mad in America hosts blogs by a diverse group of writers. These posts are designed to serve as a public forum for a discussion—broadly speaking—of psychiatry and its treatments. The opinions expressed are the writers' own.
***
Mad in America has made some changes to the commenting process. You no longer need to login or create an account on our site to comment. The only information needed is your name, email and comment text. Comments made with an account prior to this change will remain visible on the site.