From Medscape: "Today my outrage is inspired by this report outlining the horrific treatment of patients hospitalized at the Psychiatric Institute of Washington (PIW). PIW is a hospital in the District of Columbia, where I live and practice. And I shudder to send my patients there when they are in desperate need of safety from psychiatric emergencies.
. . . For the record, I am not the only one who lacks faith in our mental health system. To name one of the many surveys out there about reasons people don't seek treatment for psychological problems, this one included 45,000+ respondents across 10 countries and showed that Americans felt the strongest lack of confidence in their mental health services.
. . . How many reports like this must come out before change happens? How many more patients have to be neglected, abused, or refuse to seek help because of their lack of confidence in the quality of behavioral care?
So, what are we (including any psychiatrist readers) going to do about the atrocious and horrific state of our country's mental health system? . . .
Each time I am confronted with the incredible shortcomings of our system, I lose part of my hope, optimism, and drive for becoming a psychiatrist in the first place. I cannot put into words how much it hurts to see people who look like you have no other options besides substandard care; where they can physically die when they should be mentally restored.
. . . What do you think you can do to bring awareness or change to the atrocious and horrific parts of our country's mental health system in your area?
Will you report substandard — even if it is usual — mistreatment you see in the hospital where you work?
Will you file a complaint about substandard care at your local public health department?
. . . Will you make that phone call or send that email to another provider to investigate the questionable abuse a patient shared with you?
Will you email the local newspaper, radio station, or media source in your town to increase awareness?
Will you do more than you are already doing, whether or not the patient asks you, and whether or not the patient looks like you?
Please share any advocacy efforts you have been involved with around this issue. We need to start somewhere."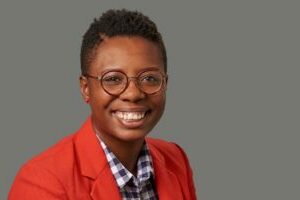 ***
Back to Around the Web