In a new article published in Cultural Reflections, Chloe Beale explores the exclusionary language and systems pervasive in modern psychiatry. The author argues that the language we use in psychiatry, especially around suicide, points to a discipline that focuses on risk rather than recovery. She writes:
"Choice of words in clinical work and documentation can betray troubling attitudes, personal values, and fears. Given that psychoanalytic theory remains a core component of psychiatric training, we could do better at recognising our own defenses. We have developed an entire lexicon of weasel words and magical thinking that we pass between generations and disciplines. It would be hard to come up with an exhaustive list of lies we tell ourselves in psychiatric practice."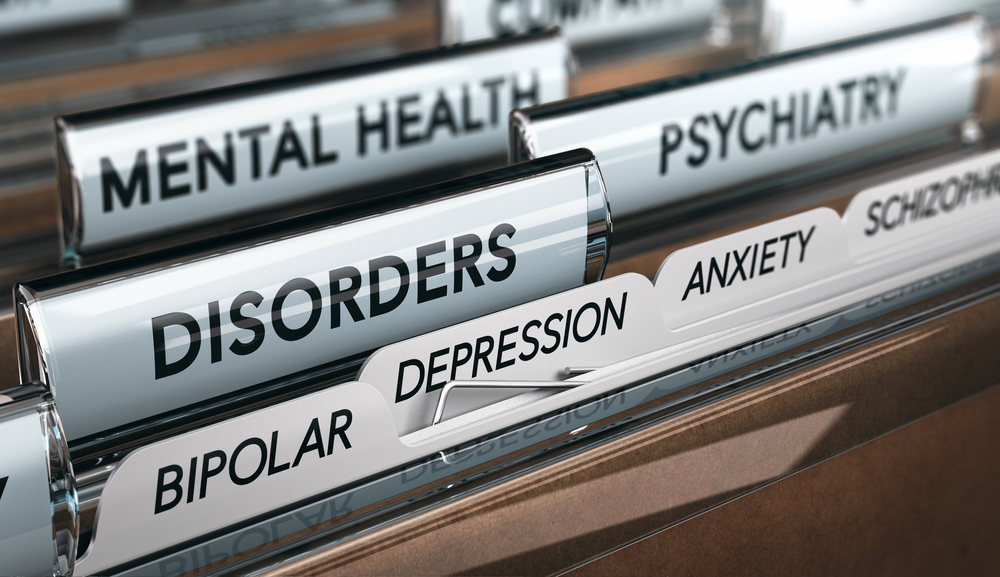 The current work also investigates the systems of exclusions in place within psychiatry. For example, service users may find themselves denied access to services due to postcode, exhibiting too much or too little need, too much risk, etc. To combat these attitudes and values that negatively impact healing and recovery, the author argues that both training and service development should be truly co-produced and more considerate of the human story behind the ailments the discipline aims to treat.
Past research has detailed systematic problems within the discipline of psychiatry. Sociologists have chronicled the failing of American Psychiatry, with researchers pointing to the lower life expectancy and life trajectories of people who experience psychosis as exemplary of a discipline that cannot help the people it claims to. Some voices within the profession have noted that psychiatry is often the cause of, rather than the solution to, mental illness. Other authors have characterized psychiatry as over-medicating, stigmatizing, and causing many of the very problems in claims to resolve.
The problematic use of language by psychiatry is a theme many researchers have explored in the past. According to some authors, the language used in psychiatry can impact a service user's perceptions, treatment, and informed consent, with negative language causing actual harm through condescension, isolation, and stigmatization. Researchers have even taken issue with the use of terms such as "mental illness" to describe psychological suffering.
One author has gone so far as to call the language psychiatry uses a "human rights violation" due to its tendency to alienate the "mentally ill" from the rest of the population and the consequences faced by service users as a result. Others have written about the tendency for service users to internalize the negative language and therefore become complacent in their own oppression.
Research has shown that stigmatizing language in a person's medical record negatively impacts patient care. This stigmatizing language can lead to implicit bias, a situation in which the service provider makes judgments and decisions about a service user based on stereotypes rather than the actual lived experience of the service user. Similarly, research has shown that the language used in a patient's medical record can determine how well a patient is treated and how aggressively their pain is managed for years after the record was created.
The current work examines the language of exclusion so commonly used within psychiatry by looking at the words the discipline uses around suicide risk. According to the author, psychiatry uses deeply flawed suicide checklists and risk assessments to determine who may be at risk of suicide. The discipline's continued reliance on these dubious instruments points to risk being the chief concern of service providers rather than recovery.
For example, a service provider may label a person as having "no plan or intent" to commit suicide based on flawed measurements. The language of "no plans or intent" excludes this person from receiving psychiatric services intended to assist suicidal people. While the language of "no plans or intent" often does not reflect reality and certainly does not protect a person from suicide, it does allow the service provider to feel better about the unpredictable nature of suicide attempts.
The author also points to the language service providers use in asking possibly suicidal service users to "guarantee their safety." According to the author, service users should not be asked to guarantee anything to the clinicians. Instead of concentrating on risk, the author argues that clinicians should be "holding hope" and starting therapy from a place of recognizing distress and a desire to help. She writes:
"It is almost as if we take the worst-case scenario and work backward from there, starting at 'this person might kill themselves, followed by 'how can I prove it wasn't my fault?' Our starting point should be the simple recognition of distress and a desire to help. It is that connection on a human level that so often makes the difference to people in crisis. Nobody ever says they were saved by a thorough risk assessment, and certainly not one treated as a stand-alone list of questions delivered without empathy. One wonders if there is another medical specialty in which there is such dogged devotion to a non-evidence-based practice."
The current work then examines the systematic exclusion of certain people from psychiatric services for various reasons, including postcode, diagnosis, complexity, comorbidity, too much need, not enough need, risk, lack of motivation, readiness for change, etc. The term used within psychiatry for these exclusions is "gatekeeping." For the author, the use of this kind of language creates an environment in which psychiatric services become a "fortress" and service users are viewed as "intruders." The first thought of clinicians in this environment becomes "how can we protect these resources from intruders" rather than "how can I help this person in front of me?"
In order to correct exclusion culture in modern psychiatry and thereby significantly improve the usefulness of these services, the authors suggest that the discipline needs to concentrate on true co-creation of knowledge. Psychiatric training and services should rely both on expert understanding of mental illness and the lived experience of those using psychiatric services. The discipline must also acknowledge that resources are limited in an honest way rather than pretending we are excluding people from services for clinical reasons. The author concludes:
"Decades of damage requires time to repair, not to mention the buy-in of all parties. Training has a role, from the undergraduate level upwards across all professional groups, but organizations must have the guts to implement culture shift rather than a series of slightly altered tick boxes. The more clinicians work side by side with the people who use mental health services (and those who have been excluded from them), the more effective the message. Meaningful training and service development should be truly co-produced."
****
Beale, C. (2021). Magical thinking and moral injury: Exclusion culture in psychiatry. BJPsych Bulletin, 46(1), 16–19. https://doi.org/10.1192/bjb.2021.86 (Link)