Recently, I found a thoughtful editorial by Steve Gillard (2019) titled, "Peer support in mental health services: where is the research taking us, and do we want to go there?" His question was certainly timely because peer support has, indeed, become a significant component of mental health services and systems over the past decade in Great Britain, with a remarkable growth pattern here in the USA, as well.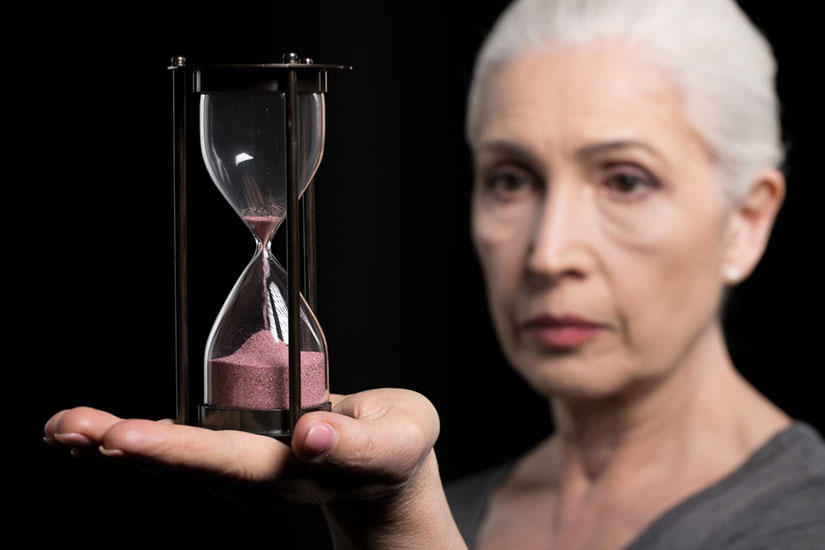 However, there are concerns on the part of some researchers about the effectiveness of peer support.
For example, in his opening paragraph, Gillard asks if it's fair to ask peers to "put their own mental health on the line" in the service of others with similar challenges. Others with similar concerns have suggested that peer supporters should be carefully supervised to ensure "risk-free" work environments. Gillard himself lists evidence showing that providing peer support is not a serious risk to a person's own mental health, and in fact, quite the opposite, and many others have shown that people working as peer supporters benefit from the experience. Honestly, risk is part of the empowerment equation, like it or not.
Gillard says that without randomized controlled trials (RCTs) on the effectiveness of peer support, the evidence to date simply isn't convincing enough. RCTs are every researcher's dream, the "gold standard" methodology of quantitative research. Unfortunately, there are many obstacles to conducting RCTs with human subjects. It's a great design for mice in a lab, but not so perfect for human beings living in uncontrolled environments.
RCTs are relatively rare in mental health peer support research for several reasons, including high drop-out rates of participants, lack of funding, and debate about what peer support actually is and how to measure its efficacy. Qualitative studies on peer support have been more plentiful partly because they feature the telling of personal stories, which is more in keeping with the spirit of the mental health recovery movement. There's a strong distaste for reducing experience to numbers among people who've historically been victimized in the name of science and treatment, and who already feel rather dehumanized by DSM codes and categorical labels.
Even so, good RCTs on peer support have shown increased social support, self-efficacy, and quality of life, overall empowerment, self-esteem, self-advocacy, and assertiveness, and that peer-delivered self-management intervention reduces readmissions to acute care. RCTs have also shown that peer support outcomes include increases in hope, self-care, and a sense of well-being. RCTs conducted on peer support in other health contexts are abundant. Most notably, peer support has long been recognized as a best practice in recovery from substance use disorders.
In the face of all these RCTs of peer support, Gillard's objection falls a little flat.
However, researchers could be doing a better job of defining peer support. We could also have a better understanding of what the "positive effects" of peer support really are. My fear is that the growing frustration, like Gillard's, about inconsistency and heterogeneity in the existing RCTs threatens the future of peer support. It would be terribly difficult to keep going if researchers drew a line in the sand and kicked peer support out of bounds. Fortunately, several more high-quality RCTs on peer support have been published in the three years since Gillard's article.
These are the explicit assumptions of RCTs provided by Gillard and a discussion about terms, concepts, and current research:
ASSUMPTION 1: The individuals in the study have internal pathology.
The assumption is that a person with a mental illness is sick from the inside.
Some mental illnesses may have genetic predispositions, but almost any clinician would agree that human experience is "biopsychosocial." We don't live in a vacuum, so our physical and social environments are at least as important as our genetics in how we develop and function. For example, malnutrition, inaccessible health care, poverty, addiction, abuse, and trauma are highly correlated with psychiatric illness. But, people with mental illnesses also have strengths, talents, and skills that mediate the course and experience of psychiatric illness which are rarely measured.
Qualitative research methods do a much better job of understanding individuals in the context of their environments. Mixed method research (quantitative parts + qualitative parts) is a great idea, but we can go further. The best kind of research is led by people who are sensitized and informed of phenomena by personal experience. If we question and answer ourselves, the assumptions that shape our research methods might change dramatically.
ASSUMPTION 2: There is a known disease mechanism that results in a poor health state.
Psychiatry is one of the least developed medical fields in existence today. Most psychiatric diagnoses in the DSM (The Diagnostic and Statistical Manual of Mental Disorders) do not have well-understood causes or "known disease mechanisms." Psychiatric medications "work" for reasons scientists don't actually understand.
It's safe to assume that at least some of the "disease mechanisms" of mental illness are external. Psychiatric medication and clinical counseling directly address internal pathology with variable levels of success. But a "poor health state" is also related to secondary consequences of having a psychiatric diagnosis including stigma, social isolation, helplessness and hopelessness, poverty, low self-esteem, and a lack of opportunities to work and grow into valuable community roles. Poor health states related to social and external conditions are promptly cordoned off and stamped with "Not My Job."
Peer supporters can be tremendously useful in identifying the challenges of external "disease mechanisms" from their personal experience. This advantage holds true for peer support specialists working with individuals on a hands-on practical level, and also on public policy, advocacy, and research levels.
ASSUMPTION 3: A treatment intervenes and corrects the problem.
This is the most problematic of the assumptions. Peer support isn't a clinical "treatment" that "intervenes" and "corrects problems." But even RCTs testing psychiatric medications (the purest treatment intervention and correction example) give us little confidence. Psychiatric medication that decreases depression just slightly more than a placebo in a sample of participants for eight weeks suffices as "evidence-based treatment." In almost any other medical field, these results would hardly be worth reporting. Imagine if your heart doctor said, "Well, let's try this medication. We know it slightly decreased symptoms over an 8-week trial period." What questions and concerns might you have? Yep, me too.
A person who has never personally experienced alcoholism wouldn't dare step into an AA sponsor's role for obvious reasons. A sponsor wouldn't assume responsibility for clinical addiction treatment, either. The same is true for mental health peer support. Peer support effects and potentiates mutual empowerment, self-esteem, hope, and resilience like no other relationship. It can organically and naturally address external contributors to mental illness, as well as secondary consequences from a first-hand perspective. Our hope is that it will challenge and inform clinical services, but peer support isn't meant to be a plug and play replacement for business as usual.
An "intervention that corrects the problem" only fits in that peer support can effect change, but It's not an imposition of correction. Because it's completely voluntary and the goals of the relationship are decided by the person, not the worker, it's problematic to call peer support an "intervention."
ASSUMPTION 4: Health improves.
Defining "health improvement" is a challenge, as many thoughtful researchers from all sides have explained. Clinicians say that a reduction of symptoms is what constitutes improved mental health. Policy makers say that a reduction in treatment cost is what indicates improved mental health. An RCT by Cook, Jonikas, and Burke-Miller (2020) showed improvement in general health, overall hopefulness, and increased rates of paid employment after participation in a peer-led whole health education program. For those interested in the use of peer support to lower costs of psychiatric urgent care, Johnson, Lamb, and Marston, et al's (2020) RCT includes a detailed explanation of a peer support intervention that could easily be replicated, and a detailed explanation of the measurements used and statistically significant outcomes.
But how do people with mental illnesses define improved mental health and wellbeing, is it different, and does it matter enough to warrant serious study? I understand wellness as a state of physical, psychological, and social health defined at least partly by individuals, for ourselves. Symptoms of mental illness, the use of psychiatric medication, treatment, or hospitalization do not have a simple inverse relationship with wellness. I know from my own experience that any or all of these experiences can occur at the same time and in the context of growth, healing, resilience, recovery, self-direction, interdependent relationship building, and developing a deep sense of personal meaning and purpose.
I believe we can answer questions about the effectiveness of peer support to improve wellbeing for bean counters, clinicians, peer researchers, and general proponents of peer support. A fairly straightforward and cost-effective RCT utilizing peer support via a warmline as the "intervention" might be a good place to start. Here's an idea.
Eligibility Criteria
Tammy, a peer researcher, engages 150 voluntary female participants diagnosed with bipolar disorder who all take the same type of psychiatric medication and who live in the same small midwestern city as Tammy.
"Intervention"
Peer support is a power-balanced relationship characterized by mutuality, personal lived experience of mental illness, and a focus on what's strong rather than what's wrong. Peer supporters share information, feelings, and thoughts that engender hope. Using skills learned in peer support training, they help others build self-confidence, assume more control and responsibility for their lives, find meaning and purpose in life despite symptoms, and establish valuable roles for themselves in their communities, among many other things. Warmlines provide easy non-emergency access to peer support by phone.
The training program and job description of peer supporters working on a warmline are carefully screened, vetted, and summarized in the research publication. The boundaries of conversation for the warmline are explicitly described.
Tool of Measurement
The clinical assumptions, conditions, and methods for studying peer support's effects on wellness and quality of life in people diagnosed with mental illnesses makes things clear as mud. The process works well for measuring pathology, but not so wonderfully for measuring wellness because wellness is not simply a lack of pathology.
So, at the start of the study and at the endpoint of three months, all 150 participants answer a self-report questionnaire measuring psychological wellness including self-efficacy, hopefulness, meaning and purpose, quality of life, and resilience. Whether peer support via a warmline service is effective in promoting psychological wellness is measured by before and after scores on the questionnaire.
A variety of reliable and valid measures of attitudes, beliefs, and knowledge about recovery from mental illness are available. Some good examples include the Recovery Attitudes Questionnaire (2000), The Recovery Self-Assessment (2015) (long version) which measures life goals, involvement, diversity of treatment options, choice, and individually tailored services, and the Recovery Process Inventory (2006) which measures hope, spirituality, self-esteem, self-efficacy, self-determination, empowerment, healing, connection with others, and safety.
Participant Groups
Tammy randomly divides the 150 numbers/participants into three groups of 50:
The participants in Group A spend at least two hours/week engaged in peer support conversation by phone on the warmline.
The participants in Group B talk with their case managers by phone, instead, for at least two hours/week.
The participants in Group C don't engage in any additional phone conversations with supporters of any kind.
Analysis
Tammy hypothesizes that peer support will lead to an improvement on most of the measures (when compared with no additional support). She also hypothesizes that extra case management might lead to more improvement than no additional support, but she thinks that peer support will lead to greater improvement than extra case management would.
So, at the end of three months, Tammy compares the average improvement on all the questionnaires across the three groups. Do people in Group A, who received peer support, do better than those in Group C (those who received no extra support)? How about people in Group B, who received extra support from their case managers?
We do need to demonstrate and explain the positive effects of peer support. For example, more than a few clinical researchers have noted with no small amount of frustration that when patients are empowered, they are also harder to "help" (control). We do know that when a "patient" rejects the identity of disease and powerlessness and begins to exercise their voice and choice "things get harder for staff."
But clinical service providers can learn that this perceived difficult behavior is often a positive indication of developing empowerment and self-respect. They can learn to support that developmental process rather than feeling frustrated and thwarting it.
In my experience, this learning process is usually about managing fear associated with having less control and more perceived risk. In theory, it sounds great to encourage independence, but can we help clinicians recognize the wellbeing in behavior they've pathologized as "noncompliant," for example? The normal developmental stages of individuation, and the well-known challenges for families and systems when one member changes, are concepts that clinicians understand and appreciate.
Similar phenomena occur when people begin to recover from mental illness. As a peer, I'm much more interested in discovering ways to understand, promote, and support wellness, especially when misunderstanding divides "us" from "them."
Can peers explore answers to these and other questions about ourselves? Can peer researchers conduct "gold standard" research? Can we describe the deeply personal and big-picture fiscal value of peer support with valuable research? How might we become part of existing research teams, or build our own teams with grant funding and/or technical assistance? My hope is that gates to the ivory towers will open because I believe we are ready, willing, and able to contribute.
***
Mad in America hosts blogs by a diverse group of writers. These posts are designed to serve as a public forum for a discussion—broadly speaking—of psychiatry and its treatments. The opinions expressed are the writers' own.
***
Mad in America has made some changes to the commenting process. You no longer need to login or create an account on our site to comment. The only information needed is your name, email and comment text. Comments made with an account prior to this change will remain visible on the site.