From inews.co.uk: "More than a third of teenagers say they have been prescribed antidepressants with GPs under pressure to give medication to children who cannot access mental health services.
Some 37 per cent of 12-to-18 year-olds now claim to have been prescribed antidepressants to treat depression or other mental health conditions at some point during their lives, rising to 43 per cent among 19-to-21 year-olds, a survey has found.
Family doctors said a lack of access to effective psychological therapies on the National Health Service has led to them going against official guidelines and over-prescribing medication.
. . . A GP in Scotland described the situation as 'terrible, horrific, and heart-breaking.' They said: 'Diagnosis is done by mental health nurses, inappropriate medications started in huge doses, lots of use of benzodiazepines and antidepressants (SSRIs). I am finding it unbearable to watch these young lives being destroyed and there is literally nothing I can do, and I've tried. There is no access to psychology.'"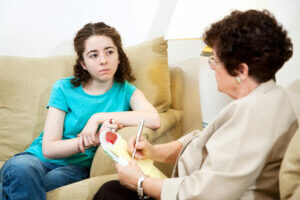 ***
Back to Around the Web