EDITOR'S CORNER
Now, when you click on the "Family" drop-down menu on at the top of this page, you'll find a new heading: Antidepressants in Pregnancy.
This resource, outlining the potential risks to the fetus and long-term health of the child in mothers who take "antidepressant" drugs during pregnancy, has actually been on the Mad in America website since 2016. But now we've updated it as of November 2022 and made it easier to find and access.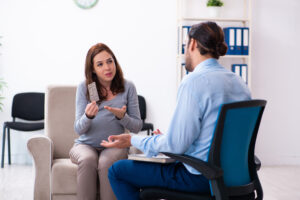 It offers summaries of the scientific research on the following topics:
Antidepressant Use in Pregnancy
The Role of Antidepressants in Brain and Fetal Development
Relevant Animal Studies
Miscarriage
Pre-term Birth and Other Complications
Birth Defects
Smaller Head Size
Newborn Behavioral Syndrome and Other Issues
Psychiatric Disorders
Autism and Other Adverse Developmental Outcomes
Persistent Pulmonary Hypertension of the Newborn
Reviews and Meta-Analyses
Miscellaneous
We hope it helps you (or someone you love) to make fully-informed choices around childbearing. Find it here.
***
Mad in America hosts blogs by a diverse group of writers. These posts are designed to serve as a public forum for a discussion—broadly speaking—of psychiatry and its treatments. The opinions expressed are the writers' own.
***
Mad in America has made some changes to the commenting process. You no longer need to login or create an account on our site to comment. The only information needed is your name, email and comment text. Comments made with an account prior to this change will remain visible on the site.