From the Scottish Daily Express: "European countries and U.S. states that have introduced systems to allow for euthanasia have reported an increase in the number of non-assisted suicides, prompting researchers to issue a warning.
. . . The paper found that none of the regions that legalised assisted suicide saw a decrease in population rates of non-assisted deaths – an argument sometimes used to justify euthanasia.
Instead, in the Netherlands, which has the longest history and greatest number of assisted suicides in Europe, the rates of non-assisted suicide have increased since the law was changed.
It's been argued that legalising methods of ending your own life on your own terms would prevent suicides or premature deaths, especially among those with a degenerative disease, severe mental health challenges or a terminal diagnosis.
However, the research that took data from both the United States and Europe where laws have already been established described the outcome as 'not reassuring.'
In Switzerland, the suicide rate among women has roughly doubled since 1998 when Dignitas, a specialist facility, was founded, and Belgium now has the highest female non-assisted suicide rate in Europe, based on OECD Suicide Data, leading to the conclusion that women are far more likely to take their own lives in regions with assisted dying laws."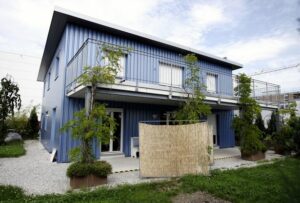 ***
Back to Around the Web