A recent feasibility study of the "Talking With Voices" approach has opened the door for the academic and medical community to conduct more extensive randomized controlled trials of therapeutic and dialogic engagement strategies for voice hearers.
The study, published in Schizophrenia Research, investigates the impact of a specific kind of therapeutic engagement for voice hearers called "Talking with Voices." The single-site, single-blind randomized controlled trial demonstrated the acceptability of the "Talking with Voices" intervention and the feasibility of scaling up the study for future research.
The study authors, led by voice-hearer and researcher Eleanor Longden, explain the significance of the "Talking with Voices" approach:
"Talking With Voices (TwV) is a survivor-informed intervention, and dialogical engagement with voices is an approach already utilized within the survivor-led Hearing Voices Movement… Although not all participants respond favorably to dialoguing with their voices, this provisional evidence indicates signals of efficacy with no emergent safety concerns. However, there is a clear need to refine such results before TwV could be considered a viable treatment option. As such, the aim of the current study was to inform the design of a definitive clinical and cost-effectiveness trial by evaluating the feasibility and acceptability of TwV therapy compared to treatment as usual (TAU) amongst adult voice-hearers with a diagnosis of a schizophrenia spectrum disorder."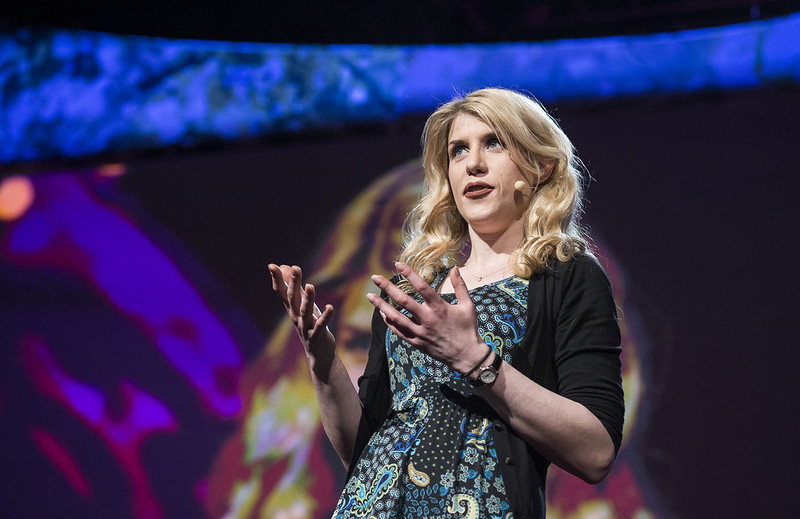 In their attempt to demonstrate the feasibility of non-medicalized, therapeutic, and dialogic approaches to hearing voices, the authors designed a single-site, single-blind randomized clinical trial. A single-blind clinical trial is a type of clinical trial in which the researcher doing the study does know which treatment or intervention the participant is receiving until the trial is over.
A total of 50 participants in the clinical trial were either assigned to the TAU group or the treatment and usual plus TwV group. Each participant was eighteen years or older and had heard voices for at least one year. Potential participants were excluded if they were deemed to be an immediate risk of harming themselves or others, were non-English speaking, were addicted to any drugs or alcohol, had a "severe or moderate" learning disability, and or had had a brain injury or illness that may be responsible for the voices. Trained clinical psychologists delivered the Talking With Voices intervention.
"The initial phase focused on engagement, psychosocial education, and development of coping/self-soothing strategies, followed by assessment and formulation of voices, dialogical work, and a final period of evaluation and outcome consolidation," Longden and her coauthors explain. "These sessions occurred fortnightly using a group peer-supervision format and were facilitated by a psychiatrist with clinical experience of TwV…and two researchers with lived experience of voice-hearing."
The randomized clinical trial results were evidence for the feasibility of a larger and more comprehensive study of the same kind. The authors note that forty of the fifty participants were retained for the trial. Of the 24 participants in the TwV treatment group, 80% received at least eight therapy sessions, with low attrition of 20% at six months. Neither severe nor adverse events in either group were deemed related to the trial procedures.
"The TwV trial shows that it is possible to recruit, retain and engage service-users who meet criteria for schizophrenia spectrum disorders to evaluate a dialogical intervention for auditory hallucinations under randomized controlled conditions, thus providing indications of both feasibility and acceptability. This is a promising development, given the growing evidence which suggests that auditory hallucinations, at least for some individuals, are psychologically meaningful events in which demonstrable links exist between adversity exposure and the responses to, and content of, the voices people hear."
****
Longden, E., Corstens, D., Bowe, S., Pyle, M., Emsley, R., Peters, S., … & Morrison, A. P(2022). A psychological intervention for engaging dialogically with auditory hallucinations (Talking With Voices): A single-site, randomized controlled feasibility trial. Schizophrenia Research, 250, 172-179. (Link)