Heather Armstrong died this week. If you're not familiar with who she is, then you might not be a depressed single mother living in Utah.
In the early '00s, when writers were bloggers (not the other way around), Heather Armstrong rose to fame as a Utah-based "mommy" blogger who wrote about parenting, life, and depression. Back then, blogging had become a hopeful entry point for writers (including this one). All you had to do was write about relatable things, and… "they will come."
Armstrong's blog, called "Dooce," was a big deal in Utah because she was Utah-based and had been raised as a member of the LDS (aka "Mormon") church. Based on the data, however, membership in the LDS Church is not a one-way ticket to paradise. In fact, Utah is one of the leaders in the country in antidepressant prescriptions, which is why Armstrong's blog was so popular. Women were finally stepping out into the light, bringing with them the darkness they held inside.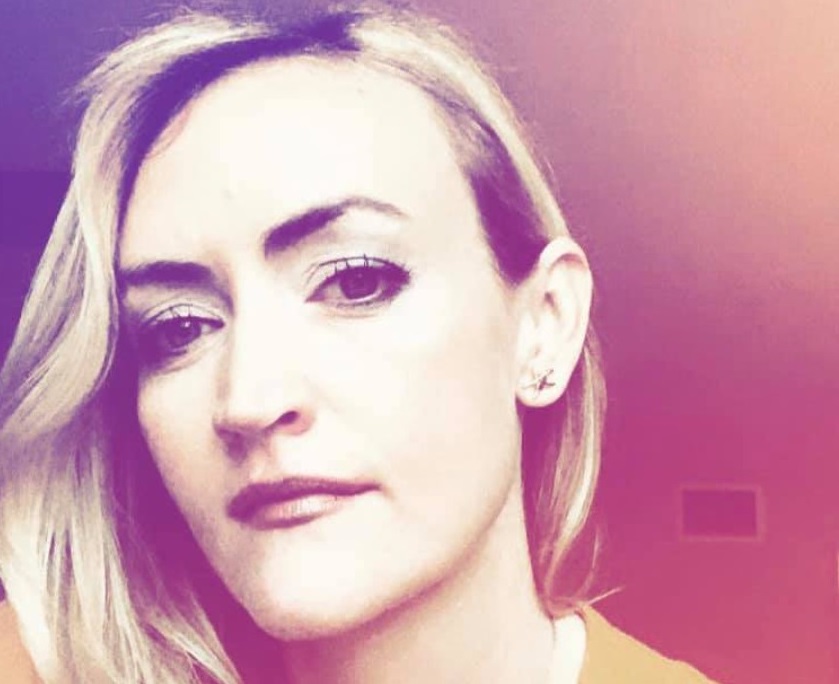 Back in the early '00s, I was also a single mother trying to make it on my own as a writer. But unlike Armstrong, I was uncomfortable writing about mental health issues. I wanted my writing to stand on its own, not become a cultural fad-reaction to what every mother everywhere (no matter her status) feels—more often than we'd probably like to acknowledge.
With idealized images of the upcoming social ritual of "Mother's Day" rapidly approaching, it's both poignant and telling that the ultimate "mommy" blogger, who had revealed what most of us feel at one time or another, passed.
Truthfully, I never read her blog. I just knew, via whispers through the ethernet, that Armstrong had hit the motherlode: she got to stay home with her children, do what she loved (write), and make oodles of money. Living the dream. That, and she suffered from depression. But she spoke to people—so many who could relate to her that she became a writing/blogging rock star. She appeared on Oprah; she got a book deal. She voiced what so many people could only feel and suffer through. Again, living the dream.
My husband, Kent, and I met through the blogging world, but we'd never read Dooce. But it was he who told me this morning that Armstrong had passed.
"Guess who died? Dooce."
It took me a moment to catch up with the familiarity of the name. "Dooce… the blogger? She was a few years older than me, wasn't she?"
"No, she was a few years younger than you."
I realized then that I didn't need to ask him how she'd died. I already knew.
In 2019, in his unending search to try and find answers to help me, Kent came across Armstrong's book, The Valedictorian of Being Dead, and wrote a conflicted review of it on Goodreads. He'd given me the gist of the book, and we were both horrified at what this woman had endured in the name of "treatment." Based on all we had learned by then about the dangerous and damaging treatments for "mental illness," Kent's review, and takeaway from the book, was chillingly prescient.
In her book, Armstrong details the medicalized model of mental health "care" that could only portend her tragic, inevitable end. However, at the time, she hailed the treatments she received as miraculous and curative. From his review:
The author undergoes countless medical traumas to get out of her depression. She describes depression and suicidality in a way that feels all-too (and frighteningly) familiar. Her conversion is complete: She died, saw the light, and returned to the world of the living. The author believes and then, to my own personal shock and horror, she gobbles down a drug cocktail her psychiatrist gave her to sustain the "success."
Kent sent me the whole review this morning and I winced because the review was written with brevity, skepticism, and with the knowledge that the author was very much alive. But he also pointed out that he believed she was under the thrall of a belief system that seemed to have replaced the religion of her upbringing (Mormonism) with psychiatry. Kent and I are no longer believers in our former religion, either, because, upon closer scrutiny, we saw gaping holes in the narrative that couldn't be easily explained away by "just having faith."
That is what science, especially medical science, is supposed to proffer: beliefs based on empirical evidence. There is one discipline, however, that falls drastically short of that mark, and that is psychiatry, the modern-day religion of the de-converted; more religion than medical science, and yet we've been spoon-fed and bathed in this belief system for over 75 years, and no one seems capable of questioning it.
Like being born into the LDS faith in Utah, it's in the air and the water, it permeates everything and is naturally absorbed without much effort. But it takes more than a metaphorical red pill to free your mind—it takes a willingness to get comfortable with uncertainty and critical thought.
Another phenomenon that rose with the popularity of Dooce's blog was a grotesque romance between trauma, tragedy, and mental illness. Americans embraced the idea of incurable emotional states with the same maudlin fascination as Victorians embraced ideas of female fragility, illness, hysteria, and death. And despite all historical evidence to the contrary, we continue to believe that these emotional states are hopeless, incurable illnesses. There is nothing romantic about death by suicide. It is all tragedy; it is all loss.
And so, every time news comes of a famous person's suicide, we are told that they "lost their battle with [insert mental illness here]," and no one, not even the media, is willing to question that. No one will take that extra step and closely scrutinize whether these people were medicated, because medication as precipitating factor is not part of the narrative we've been spoon-fed, despite the cheerful, comforting voiceover on televised drug commercials.
If medications for anxiety, depression, schizoaffective, and other mood disorders can cause someone to get worse—suicidal, in fact—then why not use Occam's razor to conclude the obvious: if they were on medications that cause suicide, the medications caused their suicide. Why can't we reason within our collective mind that these people died because of the disclosed, declared, and acknowledged consequences of medication, not a "battle" with mental illness?
Being engaged in battle is active. There is hope and courage in battle. There is striving and ferocity. Conversely, suicide is surrender. No one dies in battle by surrendering. The surrender is the cause of death in suicide, not the fight.
Kent concluded his review with these discerning thoughts:
…those desperate to find a way out of suffering need hope like they need food and water. Those deaths are real. We are all Valedictorians of Mortality, all graduating with the same inevitable honor.
When dealing with life and death, belief can bring us solace and comfort. But desperation will force people to do desperate things, and while "belief" is inherent in human beings where you place those beliefs can be a matter of life or death. So go ahead and place your belief in those places that bring comfort and joy into your life, but as for me, I'm going to strive to become the Valedictorian of Doubt.
The tragedy of Heather Armstrong's death is that no one really knows why she took her own life, but I believe I do, and the drug manufacturers agree with me. The same medications were given to me to create "hope," but, instead, they perched me on that precarious "suicide" ledge more often than I care to remember. Armstrong's book, The Valedictorian of Being Dead, stands, not as a postscript of the power of emotional states, but as a posthumous testimony of the total failure of American psychiatry.
Heather Armstrong's life was taken by psychiatry, our society's blind and mindless capitulation to psychiatry, and our unwillingness to scrutinize their methods of madness, which lead to worse mental health, worse physical health, worse outcomes, and loss. Tragedy and loss.
Our hearts and condolences go out to Heather's children, family, and loved ones. My hope is that they learn the truth of why she felt compelled to raise that white flag before anyone else is trapped in the same morass as Heather was—the medicalized model of mental health "care."
***
Mad in America hosts blogs by a diverse group of writers. These posts are designed to serve as a public forum for a discussion—broadly speaking—of psychiatry and its treatments. The opinions expressed are the writers' own.
***
Mad in America has made some changes to the commenting process. You no longer need to login or create an account on our site to comment. The only information needed is your name, email and comment text. Comments made with an account prior to this change will remain visible on the site.