My research into psychiatry began in late 2016 after being admitted to a mental 'health' facility. There was nothing healthy about that experience! I realized how big pharma and the prescribers are literally make a killing out of pathologizing every normal God-given emotion.
The unsuspecting patient will enter their doctor's office for the assistance with their low mood and/or the feelings of being overwhelmed by life. The doctor will, in many cases without investigating the sleeping habits, diets, exercise, and vitamin deficiencies, promptly prescribe an antidepressant. Some doctors might be kind enough to tell their patients that they can expect some presumably mild side-effects but, in many instances, will go on to insist their patients to push through for the first 6 to 8 weeks for their body to become accustomed to the drugs. However, in most cases they will fail to mention any of the Black Box Warnings and totally neglect to tell the patient about the tapering process.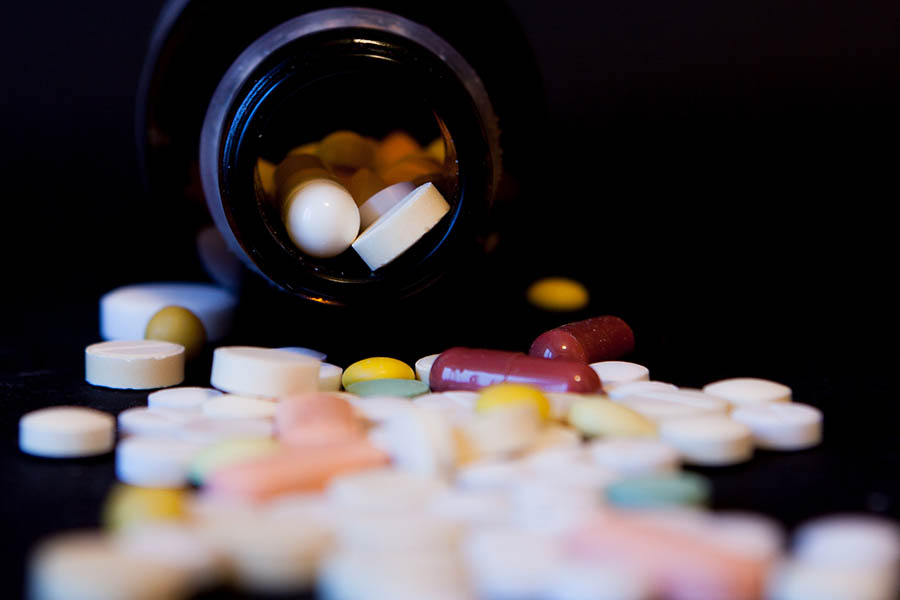 The newly-medicated patient will begin their slippery slope of one medication leading to another one and another one to 'manage' the side-effects of their previous prescriptions. Before the patient can wipe their eyes, they will be stuck in the terrible vicious cycle of polypharmacy. By this time, the victim of psychiatry will have been lied to countless times by their prescriber, that their side-effects are the symptoms of their mental disorder.
Prescribers will have gaslit their patients so badly that the trusting patient's own intellect and voice of reason will have been put to death by the lies of money-hungry psychiatrists and doctors who often receive under-handed dividends from each prescription. The idea that the medication could possibly be the reason for their new intense suffering—worse than the reason they approached the doctor in the first place, will systematically be silenced and denied by their doctors and the engineered societal narrative. This scenario is not that of one specific individual, but rather the business model of the industry of immense prescribed harm, also known as Psychiatry.
Many millions of people globally are prescribed brain-frying psychoactive drugs under the guise of having some kind of mental disorder, which by the way, has never been proven. There are no lab tests or definitive brain scans that prove the existence of bipolar or any other psycho-babble label. The diagnosis of an apparent 'mental disorder' is a mere checklist of behavioural attributes presented in the doctor-patient consultation. The criteria for a Bipolar diagnosis comprise of a list of normal human emotions to abnormal circumstances. Every single person on earth, besides a psychopath, will exhibit mood swings, trouble sleeping, and inability to concentrate after the death of a loved one or some kind of traumatic experience, this is normal and does not constitute a mental disorder.
A vitamin B deficiency presents as a depressive mood, trouble sleeping, headaches, fatigue, gastrointestinal issues, difficulty concentrating and mental impairment. A magnesium deficiency presents very similar symptoms. Yet, if a person describes these same symptoms to a psychiatrist, they are almost 100% guaranteed to be diagnosed with some made-up mental disorder which makes it legal to be prescribed poisonous pills. A simple vitamin B injection or magnesium supplement costs next to nothing, whereas an overcomplicated reason for the individual's suffering generates a lucrative opportunity for big pharma to lawfully poison the unsuspecting patient ad infinitum.
The terrible dizziness, insomnia, irregular heartbeat, diarrhea, body pains, and all the other horrible side-effects a person experiences during the commencing stages of being placed on psychotropic medications are our body's way of telling us that we are being poisoned! These non-stop side-effects alone have the capacity to drive a level-headed person to destruction. Sadly, in many instances, the patient will take their own life to end their drug-induced suffering.
But instead of listening to our bodies and following what our gut is telling us, we've been conditioned to suppress our own instincts and, rather, trust those making a literal killing. There is no logical way that a 15-minute conversation with a stranger could realistically diagnose the correct reason why a person is feeling a certain way, yet this happens all the time in the psychiatrist's office and no one seems to bat an eye.
What of the links between psychotropic medications and violent crimes?
The many people who've been shamed and jailed for killing their families right after they received a new prescription of psychiatric medication are proof that the system is flawed and is adamant on failing as many people as possible. Last year, Lindsay Clancy, a 32-year-old Duxbury nurse, was arrested after she allegedly strangled her three young children and attempted to take her own life. Just months prior, in September 2022, Lindsay sought the guidance of her psychiatrist when she was anxious about returning to work. Between October and January of 2023, this young lady was placed on an incomprehensible 13 psychotropic medications—a very similar laundry list of drugs to mine.
Clancy is not the first case of filicide linked to psychotropic medications. The well-known case of Dena Schlosser, who amputated her child's arm which led to her child's death, had gone cold turkey off her many psychiatric medications. Andrea Yates, another infamous case, drowned her five children two days after being prescribed two new psychiatric drugs. Susan Smith, Jeanette Michelle Hawes, and Carol Coronado all murdered their own children after having their psychotropic medication dosages changed! These cases are just the tip of the iceberg.
If we look back on the history of psychiatry, we are swamped with examples of calamitous injuries initiated at the hands of doctors and psychiatrists. Lobotomy is psychosurgery (brain surgery) first performed back in the 1930s. This is the barbaric procedure whereby a doctor would drill holes into the victim's skull and manually severe the nerves between the frontal lobe and other regions of the brain, known as prefrontal lobotomy. The other torturesome procedure was transorbital lobotomy, where the surgeon would perform the same cruel technique, except they would access the brain through the eyeball using a long, sharp needle.
As human beings, we tend to believe that the terrible atrocities will never happen to us or those we love. We trust that our doctors are knowledgeable enough to make informed decisions about the medications they prescribe. Neither of which could be further from the truth. Most people in the prescribed harm community only realized the grave dangers of their medications after they were irreparably harmed by those very same drugs that their doctors, who took an oath to first do no harm, prescribed to them.
Many people, especially psychiatrists in today's world, will tell you that psychiatry has come a long way since lobotomies. But have we? Sure, the brutality is not so visibly obvious, which in a way is a greater cruelty to the patient. The mind, body, and overall sense of self is greatly and often irreparably harmed just as much by psychotropic medications as it was by shoving probes into trusting patients' brains. The only difference is that the process of harm is (mostly) slower via chemical lobotomy than it is by psychosurgery.
These drugs maim and disable the brains of trusting patients. Some people feel like their antidepressants have helped them in some way, but that could be because the drugs interfere with our neurotransmitters, numbing us to our emotions. Many studies have shown that antidepressants have little to no benefit in comparison to a placebo. In stark contrast to being some kind of antidote as the name suggests, the antidepressants' black box warning of increased suicide risk is a glaring caution of having the totally opposite consequences.
The sheer number of articles, videos, and content created by the loved ones of those who've committed suicide due to the change in dosage or commencement of new psychiatric medications is frightening, yet squashed by the pharma-funded media. Just look at the Prozac trials from 1991 for example. The loved ones of those who had violently attacked their families and themselves explained the decline of their family members just after the commencement of their Prozac prescriptions. Yet, 32 years later, we are still seeing Prozac being handed out to people like Smarties, and still with no forewarning of the possible dire consequences!
The vicious cycle of consumerism, excessive screen time, and disproportionate social media-induced comparisons have assigned people into a rat race of working as much as possible to afford things we don't really need, while insomnia, anxiety, and depression plague the once-healthy individual—ultimately leading to soaring profits for big pharma via psychiatry, at the expense of the innocent patient.
We are now in an era of chemical lobotomy! Micro-doses of poisons administered through psychiatric medications are prescribed at an alarming rate to every Tom, Dick, and Harry who expresses their emotions! The psychotropic medications do far greater harm than good, especially in the long run. Many PPI (Patient Package Inserts) or PIL (Patient Information Leaflets) explain that the drugs should only be prescribed for a short-term use, yet doctors and psychiatrists alike are insistent that their patients remain on these drugs ad infinitum. From my experience, the possible reasons for this are two-fold: firstly, doctors do not know how to safely taper their patients, and, secondly, they have admitted to receiving financial gain for these prescriptions.
Globally, we are in a crisis situation with these psychotropic drug prescriptions. These drugs cause massive harm, both to those who take them and the loved ones watching their family member lose their mental sharpness and health over the years that they consume these poisons. Yet, somehow those of us who have been harmed and not gone on a killing spree are considered the lucky ones.
The real healing benefits of natural compounds, herbs, spices, and everything else that cannot be patented by the pharmaceutical industry has been systematically disgraced to make way for lucrative toxic substances. The system is not broken, it was designed this way. Big pharma profits off sickness, all off the backs of trusting patients.
***
Mad in America hosts blogs by a diverse group of writers. These posts are designed to serve as a public forum for a discussion—broadly speaking—of psychiatry and its treatments. The opinions expressed are the writers' own.
***
Mad in America has made some changes to the commenting process. You no longer need to login or create an account on our site to comment. The only information needed is your name, email and comment text. Comments made with an account prior to this change will remain visible on the site.