A recent meta-analysis published in the Journal of Family Medicine and Primary Care revealed that individuals diagnosed with Gender Identity Disorder frequently received concurrent diagnoses of personality disorders, with Borderline Personality Disorder being the most common. Activists criticized the stigmatizing, pathologizing, and dehumanizing language used by the authors, as it can negatively impact the lives of transgender and non-binary individuals.
In a response to the meta-analysis, Hattie Porter, Jay Watts, and Jee Smith stated:
"The paper lacks reflection on the criticisms which delegitimize the personality disorder construct and the implications these discussions have for transgender people. In addition, the authors use medicalized, biased, and microaggressive language, for example, referring to 'normal' as opposed to transgender individuals and describing transgender identities as 'disease.' Pathologizing transgender identities indicates a viewpoint that this is not a natural and beautiful experience but a condition which could – and perhaps should – be cured."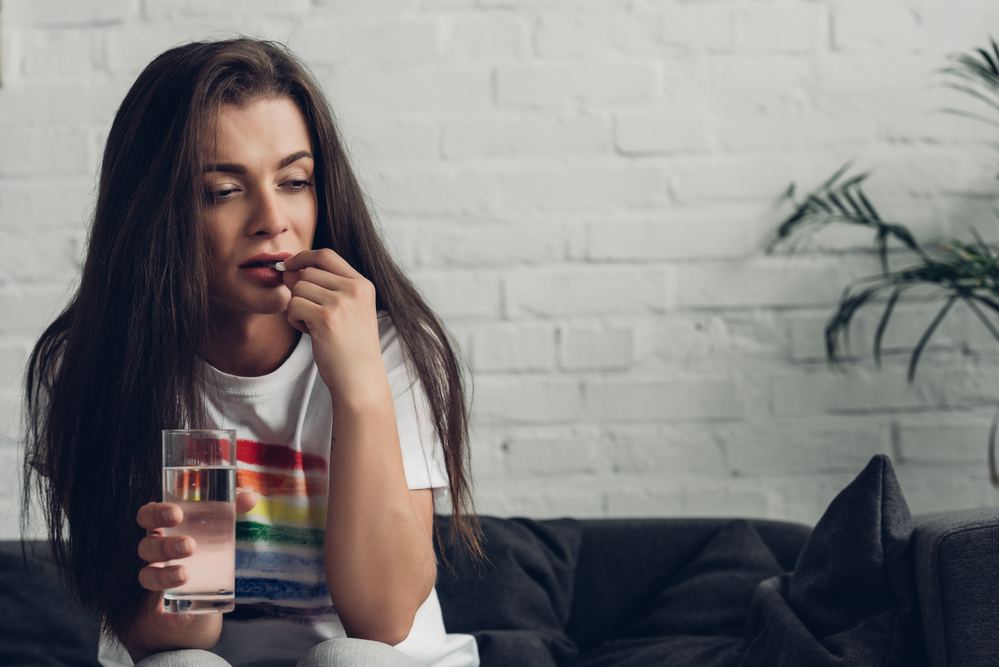 Transgender individuals and those with other marginalized gender expressions and identities often face a lack of gender-affirming health services, which creates barriers to healthcare. Such non-affirmative practices not only hinder access to treatment but also harm their mental health.
While some residency programs have started training psychiatrists on LGBTQ cultural competence and sensitivity, a significant gap in training remains. Over the past decade, the mental health field has taken numerous steps to better serve transgender, non-binary, and gender non-conforming individuals, such as no longer considering transgender experiences as mental disorders.
However, psychiatrists who still rely on the biomedical model for understanding psychological distress and suffering often perpetuate pathologizing discourses and harmful practices. This includes the overdiagnosis of borderline personality disorder (BPD), with some studies suggesting rates of 80% or higher among transgender individuals. Prior research has also found that transgender women are more likely to be diagnosed with psychosis, post-traumatic stress disorder (PTSD), substance use disorder, generalized anxiety disorder, and major depressive disorder compared to their cisgender counterparts.
Alternative frameworks to the psychiatric biomedical model of mental disorders have been developed to depathologize the suffering experienced by transgender and non-binary individuals. For instance, the Power Threat Meaning Framework and the Biosocial Model both recognize that chronic interpersonal and societal invalidation, along with other forms of traumatic experiences like anti-trans laws and policies, contribute to minority stress and the development of symptoms associated with BPD or other psychiatric disorders.
These models emphasize how discrimination and oppression impact the psychological distress experienced by this population. Research has shown that improved social and interpersonal conditions, such as using a person's chosen name and pronouns, legal protections, and pro-LGBTQ policies, can reduce distress and suicidality. Additionally, gender-affirming treatment significantly enhances psychological well-being.
Porter and colleagues identified several issues with the language used in the meta-analysis:
They challenged the assertion that transgender individuals are more likely to suffer from personality disorders, arguing they are simply more likely to be diagnosed with one.
They pointed out the use of medicalized, biased, and microaggressive language, such as referring to "normal" instead of transgender individuals and describing transgender identities as "diseases."
They questioned the validity and reliability of personality disorder diagnoses, which often rely on psychiatric consensus rather than empirical data.
They argued that psychiatric disorder consensus often depends on identifying deviations from societal and cultural norms rather than actual diseases.
They noted that diagnoses undermine the role of oppression and discrimination in developing suicidality and other distressing experiences categorized as symptoms.
They asserted that the high prevalence of personality disorder diagnoses could be attributed to "clinician bias, prejudice, and misdiagnosis," which are experienced as a "character assassination" and can deprive people of the needed help.
Lastly, they urged the authors to consider the implications of recommending routine assessments of personality disorders for transgender patients, as it may lead to denial of access to gender-affirming care and worsen treatment-seeking behaviors.
The language and discourses employed in psychiatric research and practice continue to stigmatize, pathologize, and dehumanize transgender individuals and decontextualize their suffering. Future research should adopt frameworks recognizing and celebrating transgender experiences while contextualizing their struggles. Doing so can humanize these individuals and more accurately address the root causes of their distress.
****
Porter, H., Watts, J., & Smith, J. (2023, April 14). My personality is not disordered, and neither is my gender. Response to: Evaluation of personality disorders in patients with Gender   Identity Disorder (GID). https://doi.org/10.31234/osf.io/ruj5v
Meybodi, A. M. & Jolfaei, A. G. (2023). Evaluation of personality disorders in patients with   Gender Identity Disorder (GID): An update. Journal of Family Medicine and Primary Care, 11(6),3196-3202 (Link)