A new article published in BMJ argues that to bring compassion to acute mental healthcare, practitioners and academics in the psy-disciplines must first acknowledge and understand the systematic and institutional forces that lead to a lack of compassion.
The study comes in the wake of a series of undercover investigations in 2022, exposing severe instances of abuse in UK mental health facilities. Staff were observed subjecting patients to humiliation, unnecessary seclusion, excessive restraint, and other forms of abuse. These incidents reveal a broader pattern of compassion failures in acute mental health services; a concern also raised in a 2018 ombudsman report and by numerous mental health organizations.
Compassion, described by British clinical psychologist Paul Gilbert as "a basic kindness, with a deep awareness of the suffering of oneself and other living things, coupled with a wish and effort to relieve it," is fundamental to mental health care. Some evidence suggests that compassionate care can significantly improve patient outcomes, making its absence even more concerning.
The authors contend that while failings of compassion occur at the interpersonal level, many systematic issues lead to these failings. They write:
"Failings of compassion occur at the interpersonal level, but they are underpinned by high-level, systemic, and institutional forces. Disillusionment, burnout, moral injury, and a risk-centric culture can compromise the compassion of mental healthcare staff. Power differences between service users and staff in inpatient settings can give rise to institutional oppression. Compassion requires a reflexive ethos, an environment that prioritizes therapeutic relationships, and challenging of policies and cultures that normalize oppression."
The research team comprised Elisa Liberati, a researcher associate at The Healthcare Improvement Studies (THIS) Institute, University of Cambridge; Natalie Richards, a research assistant at the same Institute; Sahanika Ratnayake, an independent researcher; John Gibson, a senior service user researcher at McPin Foundation, London; and Graham Martin, the director of research at THIS Institute.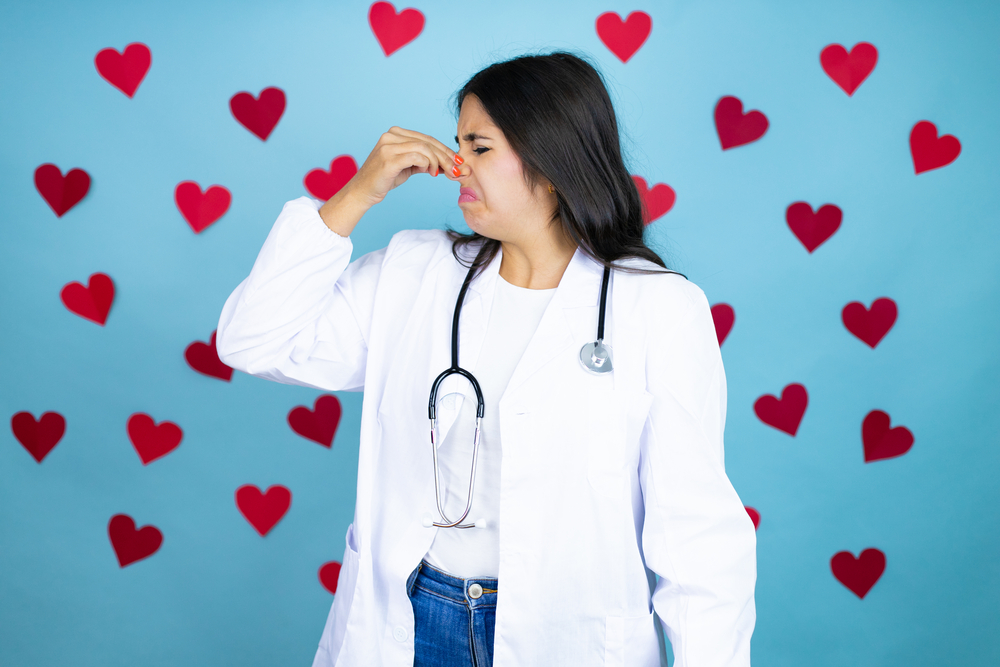 The current work aimed to examine the systematic and structural issues that impede mental health staff from providing compassionate care to service users. The authors accomplish this by exploring working conditions in mental healthcare, policies and priorities that make compassionate care challenging, and institutional oppression.
First, the authors point to poor working conditions for mental healthcare professionals, especially support staff. The UK's National Health System (NHS) has seen declining numbers of essential staff since 2009. This staffing shortage was made worse by the COVID-19 pandemic. As a result, staff have reported not having adequate time to develop relationships with service users.
The staffing shortage and increased demand for mental health services have resulted in fewer beds being available in NHS inpatient facilities. This means some people are left without mental healthcare while the service users who are admitted are likely to be experiencing severe symptoms. The training for support staff (those that spend the most time with service users) does not include how severe mental health issues may present or de-escalation techniques. This results in understaffed, poorly trained support workers caring for the most acute patients.
According to the authors, support staff experience more abuse than other mental health professionals, poorer working conditions, and fewer advancement opportunities. The burnout associated with these working conditions leads to negative feelings towards service users. As staff becomes psychologically distanced from service users, the quality of care declines.
Second, the authors examine mental healthcare policies and priorities. The focus on biomedical explanations for mental illness tends to increase stigma. Framing mental health difficulties as a "brain disorder" distances service users from the "healthy" population as physiologically different and possibly dangerous. This emphasis on biomedical approaches in mental health also tends to overshadow well-established social factors of mental illness. When biomedical explanations are championed at the expense of social ones, the importance of the therapeutic relationship (which is essential for fostering compassion) is undermined.
Legal considerations and a focus on meeting specific targets can also detract from compassion in mental healthcare. Assessments designed to determine the risk of service users harming themselves and others are often conducted to avoid legal ramifications rather than start meaningful conversations. As a result, mental healthcare staff often experience moral injury, a "perceived violation of one's professional integrity and concurrent feeling of being constrained from taking the ethically appropriate action." According to the authors, this can lead staff towards emotional neutrality and undermine compassionate care.
Last, the authors explore institutional oppression in mental healthcare. Due mainly to laws that allow for involuntary admission, power imbalances are inevitable in inpatient mental health facilities. Service user wishes and preferences are often ignored in such environments. Involuntary admission and treatment in mental healthcare also reflect larger societal prejudices. In 2021, Black people in England and Wales were four times as likely as white people to be involuntarily detained due to mental health issues. Black people were also ten times more likely to be forced into community treatment.
The authors note that while many psy-professionals attempt to improve these policies, real change would require a cultural shift and a willingness to confront long-held policies that would contain those in distress rather than compassionately understand them.
The authors offer several strategies to counter the lack of compassion in mental healthcare. Greater investment in mental healthcare and primary and social care is a necessary first step. Mental healthcare professionals need improved organizational support, including training in deescalating conflict and how severe mental distress may present.
Mental health professionals should be given time to reflect on their work with service users, which can increase their ability to recognize unconscious stigmas and other unhelpful behaviors that can impede compassion. Supervision and training should emphasize approaches to mental health other than the biomedical model.
The psy-disciplines must also confront mental healthcare's oppressive features, especially involuntary inpatient treatment. The authors conclude:
"Complex problems demand nuanced and comprehensive interventions, especially in healthcare systems recovering from the COVID-19 pandemic. But improving compassion is too important—for service users and mental health staff alike—to indulge in despair or to wait indefinitely for policy change. Intervening to change what we can, at the interpersonal, therapeutic, and organizational levels, will at least soften the worst effects of the barriers to compassion we face. And it might even form a foundation for broader change."
One of the study's key insights is the importance of contextualizing another person's distress as central to compassion. Hanna Pickard, a philosopher and therapist, notes that understanding why patients act in specific ways—often due to trauma, abuse, or social stressors that are often racially and socioeconomically patterned—is vital for compassionate care.
Research has shown the difference compassion can make for people experiencing suicidal crises. Researchers have championed the advancement of compassionate care, as have family members of service users. In an interview with Mad in America, Helen Spandler emphasized the need to place compassion over theoretical allegiances in mental healthcare.
****
Liberati, E., Richards, N., Ratnayake, S., Gibson, J., & Martin, G. (2023). Tackling the erosion of compassion in acute mental health services. BMJ. https://doi.org/10.1136/bmj-2022-073055 (Link)