From the CBC comes this article by Jennifer La Grassa on recent research showing links between household food insecurity and mental health diagnoses among children in Ontario:
"Toronto resident Rhonda Miller knows how difficult it can be to afford the basic necessities.
The 52-year-old lives in an apartment with her daughter and two granddaughters, who are nine and six.
Rising rent and food prices mean Miller has to sometimes choose between paying her bills or buying groceries.
'I leave the bills until I can afford it, because I have to get the food,' she told CBC News….
A new study published Monday in the Canadian Medical Association Journal (CMAJ) highlights the clinical impact a lack of access to affordable, healthy food can have on young people's mental health.

It found that in food-insecure households, kids could ultimately end up relying more on the health-care system to cope with mental health and substance use disorders. 

In Canada, the number of people facing food insecurity — meaning they can't afford an adequate diet — has significantly grown in recent years due high inflation and the fiscal constraints brought on by the COVID-19 pandemic.

'The more severe the food insecurity the household was experiencing, the more likely it was that children and adolescents would have a contact with health services,' said Kelly Anderson, the study's lead author."
Article →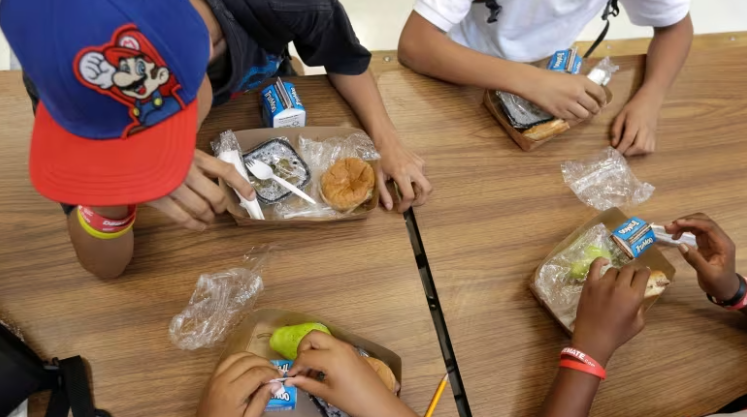 ***
More from Around the Web