A new study published in the Journal of Affective Disorders challenges the very construct of Prolonged Grief Disorder (PGD), a diagnosis recently added to the DSM-5-TR. By delving into the way bereaved individuals perceive their grief, the research raises questions about the validity and utility of the PGD diagnosis, finding that the vast majority of those grieving viewed their responses as normal, with very few seeing a PGD diagnosis as helpful.
The recent inclusion of Prolonged Grief Disorder in psychiatric nomenclature has been met with a compelling challenge by a study conducted by well-known researchers Kara Thieleman, Joanne Cacciatore, and Allen Frances, affiliated with Arizona State University and Duke University. Examining the rates of PGD in relation to the deceased and cause of death, their research reveals how little the bereaved identify with or find value in the diagnosis itself.
The study, conducted among a sample of 1137 bereaved individuals, found that 34.3% met the criteria for PGD. However, a remarkable 98.1% agreed that their responses, in general, were normal, and fewer than 12% reported that a PGD diagnosis would be helpful to them.
These findings not only question the application of the PGD diagnosis but also pose a challenge to mental health professionals in understanding and supporting individuals coping with grief. In a world where grief is often handled clinically, this study provides a necessary and bold counterpoint. The result leads to a broader questioning of how we approach grief, inviting reflection on whether pathologizing this profound human experience might be an overstep. The authors' work highlights the urgent need for further research, cautioning that the PGD diagnosis may not align with the real-life perceptions and needs of those who are grieving, particularly across more diverse groups.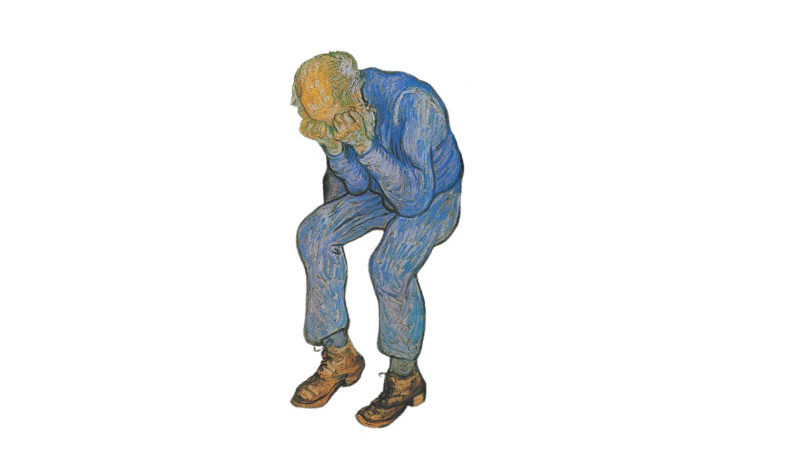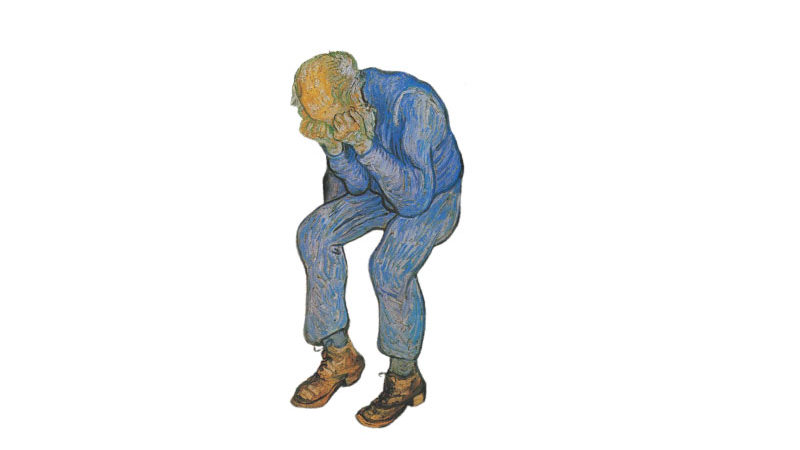 Prolonged Grief Disorder (PGD) is a highly contested and controversial diagnostic category and the only disorder added to the revised version of the Diagnostic and Statistical Manual of Mental Disorders (DSM-5-TR) released in 2022.
Among the diagnostic criteria, we find the person must experience intense yearning, longing, or preoccupations about the memories and thoughts related to a person who has died. Additionally, the person must experience three other symptoms. These might be a disruption in one's own identity, a sense of meaninglessness, denial or disbelief about the death of the person, avoidance of memories about the person who has died, intense emotional distress or emotional numbness, difficulties re-engaging in other aspects of life after the death of the person, and intense loneliness. These experiences must last at least 12 months, must be disruptive to functioning, and must last longer than that expected within a person's culture.
Critical psychologists have resisted this disorder for various reasons, including concerns about diagnosing normal human experiences and threatening our ability to mourn. Moreover, people suspect the influence of pharmaceutical companies over the adoption of disorders such as this one with the goal of increasing profit. As some psychiatrists view PGD as a form of addiction, they have suggested treating this so-called disorder using naltrexone, a pharmaceutical used to treat substance use disorders. Yet psychologists warn that this might lead to a disruption in social connections. Alternatively, it has been proposed that grief – not viewed as a disorder – be worked through in social activities.
Because of varying results across research studies and a lack of consensus around disordered grief, the research team inquired about the differences in grief responses and PGD diagnosis across groups of people whose relationships with the deceased were different and whose causes of death were different. They also studied people's beliefs about whether their bereavement was normal or abnormal and whether they found it useful for a mental health provider to understand their distress as pathological.
The team used a survey with various instruments, including demographic questions, questions related to their loss, and the Prolonged Grief-13-Revised (PG-13-R) scale. They also asked participants whether they believed each symptom of PGD, as assessed by the PG-13-R, was normal or not. Finally, they were asked, "If you were told by a professional that your grief was a mental disorder, how helpful or unhelpful would you find this," with responses ranging from very unhelpful to very helpful.
In total, 1236 participants started the survey, but not all participants answered all the items. The authors reported that about 91.8% of their participants were women, 88.3% identified as white, 27.4% ranged between 55-64 years of age, and 24.5% ranged between 45-54 years old. Most identified as Christian, while the second largest group identified as atheist or agnostic. In terms of the participant's relationship with the deceased, 51.5% lost their child, 20.3% lost a parent, 9.5% lost a partner, 6.1% lost a sibling, 3.4% lost a friend, and 9.1% said other. Regarding the causes of death, 44.5% said the person they grieved died of illness or disease, 17.8% died in an accident, 16.1% died by homicide or suicide, 7.1% said they died of a substance overdose, 10% said the cause of death was unknown, and 4.6% said it was some other cause of death.
Of the 1,137 participants who answered all the questions regarding the PG-13-R, 34.3% met the criteria for PGD, and 37.6% endorsed functional impairment. Among those who had experienced a loss one to two years ago, 53.9% met the criteria for PGD. Rates continued being high (about 35%) up until about ten years after their loss.
In regard to the person's relationship to the deceased, 41.6% of those who lost a child met the criteria for PGD, 33.7% of those who lost a partner or spouse met criteria for PGD, 28.4% of those who lost a sibling met the criteria, 23.2% of those who lost a parent met criteria, and 18.4% show lost a friend met criteria for PGD. When analyzing the data by cause of death, the researchers found 59.1% of people who lost someone due to substance overdose met the criteria for PGD, followed by homicide or suicide (46%), accident (36%), illness and diseases (29.9%), and other (23.5%).
When participants were asked whether they believed their grief responses, as identified by the PG-13-R, were normal or abnormal, an overwhelming majority of patients believed their responses were normal. 95.6% believed their longing or yearning was normal, followed by emotional pain (95.2%), feeling alone or experiencing loneliness (91.8%), trouble believing the person was really gone (82.5%), identify confusion (82.1%), trouble re-engaging in life (73.1%), emotional numbness or detachment (70.5%), feeling as though life is meaningless (68.2%), and having trouble engaging in normal activities (65%).
Researchers also asked if, overall, the participants felt as though their reactions to grief were normal. 98% of participants reported that their overall experience was normal. Finally, 54.4% of participants believed that it would be very unhelpful to be told by a professional that their grief was a mental disorder, 7.9% reported it being somewhat unhelpful, 25.9% reported not being sure, 7.6% said it would be somewhat helpful, and 4.2% reported it being very helpful.
The results of this study question the abnormality of grief responses, as such a large amount of people would meet the criteria for disordered grief (or PGD) even ten years after the loss of a loved one. In addition, most people experiencing prolonged grief find their reaction to be normal and might not find it beneficial to be diagnosed or to be perceived as having a pathological reaction to loss by a professional.
For the researchers, it was also important to highlight how the time it takes to experience decreased distress due to bereavement might be different according to the relationship they had with those they have lost and the cause of their death, as this might have implications for clinical practice and for psychiatric diagnosis – a stance that might differ among mental health providers.
****
Thieleman, K., Cacciatore, J., & Frances, A. (2023). Rates of Prolonged Grief Disorder: Considering relationship to the person who died and cause of death. Journal of Affective Disorders, 339, 832-837. (Link)