Editor's note: The author has chosen to publish under an abbreviated version of her name in order to remain anonymous. 
I'm a licensed psychotherapist in private practice, currently training to become a psychoanalyst. I'm married, am a parent, and was first diagnosed with borderline personality organization at the age of 23. I'm now 49 years of age, and after 22 years of psychoanalysis that is still ongoing, 13 years of which I was heavily medicated on psychotropics, I am now medication free and am learning how to live and work with my personality "disorder" in a reflective, insightful and productive way. I no longer self-destruct through alcohol, pills, food, compulsive spending, or risky sexual behaviors. It is entirely possible to live and thrive as a "borderline personality" in this world.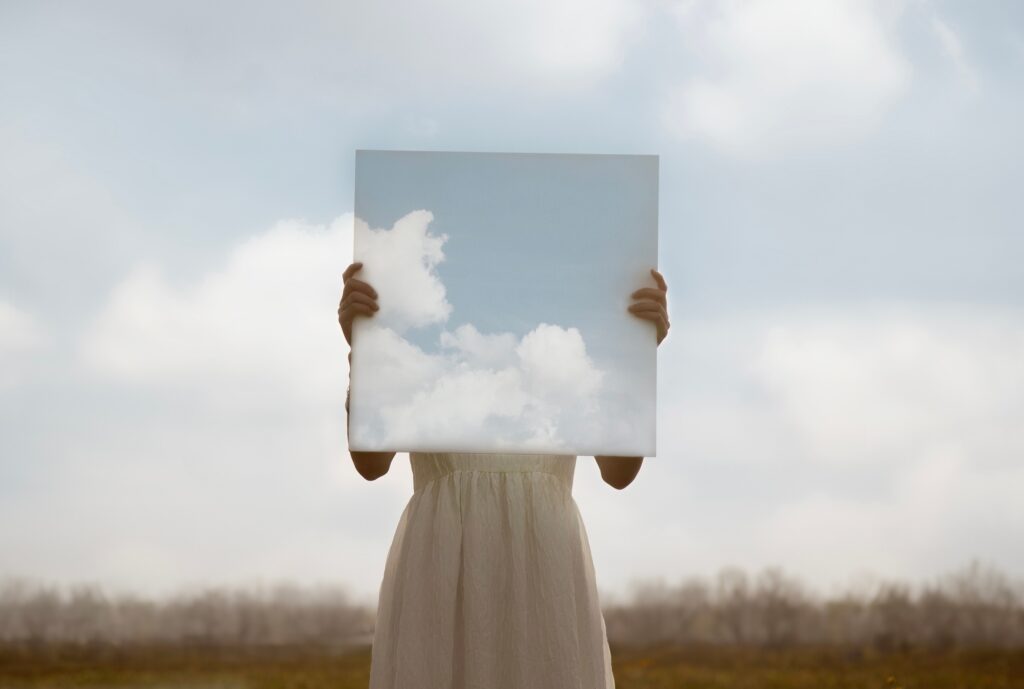 My first psychotherapist diagnosed me with borderline personality disorder in 1998, but I wasn't fully aware that I had this personality organization until 2010, when I was 36. I was in my twelfth year of psychoanalysis at that time, two years into taking prescription psychotropics/mood stabilizers, and had spent the past 12 years going from different jobs, apartments, friendships and destructive, volatile romantic relationships, still also continuing to act out compulsively with food, exercise, spending, alcohol, and sex.
My "borderline" organization in those years frequently looked like this: if I woke up in the morning and felt a certain way, it was my belief that these feelings were reality, and that I then had every right to act on those feelings towards every person I encountered, no matter the consequence. I was volatile, self-absorbed, and narcissistic. I was also "thin-skinned"; meaning, I could not tolerate feedback of any kind, and if it was critical in any way, I would disintegrate emotionally. My husband was on the receiving end of most of these states, along with previous employers, friends and romantic partners. Our child was also beginning to feel my emotional lability more, and this, combined with the fact that I had a tremendous responsibility towards my patients, led me to go even deeper into my past with my analyst, and in particular, the lived and unlived lives of my parents, which I will outline below.
Born the youngest of four children, my father was a harsh, intense and brilliant man who had spent most of his adult life in chronic identity crises, which my mother, myself and my siblings were always in the middle of. My father had a successful business career but was drawn to religious sects and hobbies that, outside of his professional life, involved a great deal of emotional, mental and financial energy. My siblings and I were born and raised in a fundamentalist and cultlike religion for the first decade of our lives. My mother, an immigrant raised in poverty who only wanted to be taken care of by him, followed along with my father's plans without any resistance, herself still a child, living in a perpetually narcissistic state that, much like my father, left her unavailable to us. Although my siblings and I were well cared for, we were highly controlled, and my father's whims prevailed, first and foremost.
The religion we were raised in promoted severe corporal punishment, which meant that we were "disciplined" by our father throughout our early and middle childhoods with vicious, anger-filled bare bottom spankings, along with ear pulling, and occasional facial slaps, always told by our father after these harsh and routine physical punishments, "I did this because I love you."
My siblings and I internalized this sadomasochism, fear, crisis, punishment and anxiety as our relational templates from a young age, making shame and self-hatred the core of our inner lives, which were underneath the rage, anxiety and fear I constantly acted out and re-created in all aspects of my life and relationships.
I couldn't face what was given to me and then crucially, what was also within me (and everyone else), so I spent decades relentlessly judging and punishing myself for my feelings, especially those deemed "negative" or repressed by my father, mother, and our high-control religion: rage, aggression, hatred, fear, which I gave to myself, and then everyone else, over and over again. After I would "act out" my feelings, especially rage, the core feelings of shame and self-hatred would rear up within me even more intensely, especially as my loved ones would then understandably withdraw from me, which served as further "confirmation" that I was a horrible person that deserved only rejection and abandonment. I was repeating what had happened to me as a child, even though I was not aware of this at the time.
What helped me was that from a young age I displayed musical talent, so I began training as a classical musician, and then later, in my adolescence, began working in other artistic mediums along with classical music, which led to three years training at a prestigious Conservatory in Europe after I graduated college, where I also had my first analysis, free to all students who were full-time students. This analysis, along with living and training with other musicians and artists, saved me for a time, but things became more complicated when I also began to struggle with the highs and lows of bipolarity, experiencing my first manic break, and then psychiatry and medication.
I then had moderate success as a freelance performer, but the lifestyle was not a match for my sensitive and volatile nature, the rejection ruining me, mentally and emotionally. I craved stability, so I began mundane office work, eventually becoming a full-time executive assistant, which, financially and otherwise, gave me structure and allowed me to stay in analysis.
In the first decade or so of psychoanalysis, I'd "split" frequently on my analyst, moving with lightning speed between attacking him, then to remorse and sadness, and then right back to rage. I left him feeling tired, depleted and confused. When manic, I frequently left long, rambling messages on his voicemail service talking nonstop as my thoughts and emotions ricocheted from one end of my psyche to the other. Eventually I returned to psychiatry and medication, and through it all, my analyst kept containing my fragmented inner world, week after week.
After I first became aware of my "borderline" organization, I also tried to apply other modalities to my life in addition to analysis and medication; specifically, the 12 steps and Dialectical Behavioral Therapy (DBT). AA was effective in helping me stop my substance abuse issues, and I tolerated the spiritual aspects of the program because they were universal and non-punitive, unlike the religion of my childhood. I also had trouble maintaining friendships and romantic relationships, so sitting in meetings on the weekends and in the evenings after work gave me somewhere to go other than home to an empty apartment.
DBT, on the other hand, mystified me from the beginning, especially on a practical level, for as much as I understood the concepts, no matter how hard I tried to use the skills in my daily life, they didn't work. The skills felt abstract to me, and impossible to attain much less practice. I also resisted the terms "emotion regulation" and "distress tolerance," for they routinely pathologized those of us in the skills group and individual coaching. Also, I intuitively knew that life was going to always have emotion and distress, even apart from my borderline organization, so wouldn't it make more sense for me to learn how to learn how to work with the emotion and distress, rather than to try to "regulate" and "tolerate" it (aka "manage" it)? DBT felt antithetical to my psychoanalysis and to helping me learn how to better integrate all the parts of myself, good and bad. I was repelled by it, and doubled down even more with my analyst.
After another depressive episode in 2012 which almost put me back in the hospital, things within me began to shift, at long last. I finally left office work to explore other kinds of work, which coincided with meeting and then marrying my husband. I then became pregnant, had a baby, and returned to graduate school one day a week, deciding to become a psychotherapist. Throughout all of the mayhem, madness and pain, I had discovered that sitting with other people, and listening to them, deeply, was invigorating, and also took me out of my own pain and suffering.
Even in the midst of so many destructive tendencies, I had always been intuitive and naturally analytical and curious about others, particularly children. I found through my own analysis that my sensitive, reactive and emotionally labile nature allowed me to naturally attune myself to others. My own suffering acted as a kind of light that illuminated for me other people's pain and suffering, and I was more and more drawn to psychoanalytic theory and treatment as my analysis deepened, particularly with children and adolescents. These days I often think that when I work with children and adolescents, I can also repair my own childhood history of emotional, psychic neglect and isolation at the same time. As they heal in the treatment, I heal, too.
The nature of "borderline" organization can lack psychic momentum or growth, since the reenactments and splitting repeat themselves endlessly in all our interpersonal and clinical relationships. We live our lives spinning and descending in and out of emotional spirals, and we become static in this pattern, further entrenching our shame, fear, self-hatred, rage, and emotional lability. What's more, these loops mimic our earliest primary relational patterns with parents and other family members, which we desperately want to heal from.
For me, I have found healing from these harrowing patterns by entering psychoanalysis, becoming a therapist, and then deciding to train as a psychoanalyst. Some days I still awake in terror, convinced that my husband, child or patients will really see how bad I am; that they'll all leave me; that I am an imposter. These nameless, faceless fears, which are reverberations of the self-hatred and shame I was raised in, are easier to sit with now, since I now understand hatred and shame are a part of life, as is rage, fear, and feelings of inferiority. Compulsions, anxieties, depression, and mania are also a part of life, and are often normative reactions to a culture, society and world that is the most pathologizing time in history — and in this climate of emotional and psychic annihilation, these feelings become even more normal, and important, for they help us to make sense of how painful and challenging modern life has become.
Fundamentally, when these feelings now come, I can see that I am receiving more information about myself and the world, that I have more work to do, and even deeper still to go. I am intimate with the fear of living, and I am finding that this is a profound strength to have.
People labeled as "borderline" can transform our destruction, rage and fear into a force for good and transformation in the world.
My life is proof of that.
***
Mad in America hosts blogs by a diverse group of writers. These posts are designed to serve as a public forum for a discussion—broadly speaking—of psychiatry and its treatments. The opinions expressed are the writers' own.
***
Mad in America has made some changes to the commenting process. You no longer need to login or create an account on our site to comment. The only information needed is your name, email and comment text. Comments made with an account prior to this change will remain visible on the site.