Psychodynamic psychotherapy is a therapeutic approach that dives deep into a person's unconscious thoughts and feelings. It doesn't just aim to ease symptoms but also foster personal growth and self-understanding. Recent research strongly supports its effectiveness in treating common mental disorders such as depression, anxiety, and personality disorders. As a result, it has received a firm endorsement from the research community, solidifying its role as a critical tool in mental health treatment.
A new study recently published in World Psychiatry reinforces this claim. The researchers, led by Falk Leichsenring, based at the University of Giessen in Germany, report that psychodynamic psychotherapy fulfills the rigorous demands of the most recent criteria for empirically supported treatment (EST) for common mental disorders, such as depressive, anxiety, personality, and somatic disorders.
The authors write:
"The criteria of the new EST model suggest that a "strong" recommendation for PDT in depressive, anxiety, personality, and somatic symptom disorders is most appropriate. This umbrella review suggests that PDT represents evidence‐based psychotherapy for depressive, anxiety, personality, and somatic symptom disorders."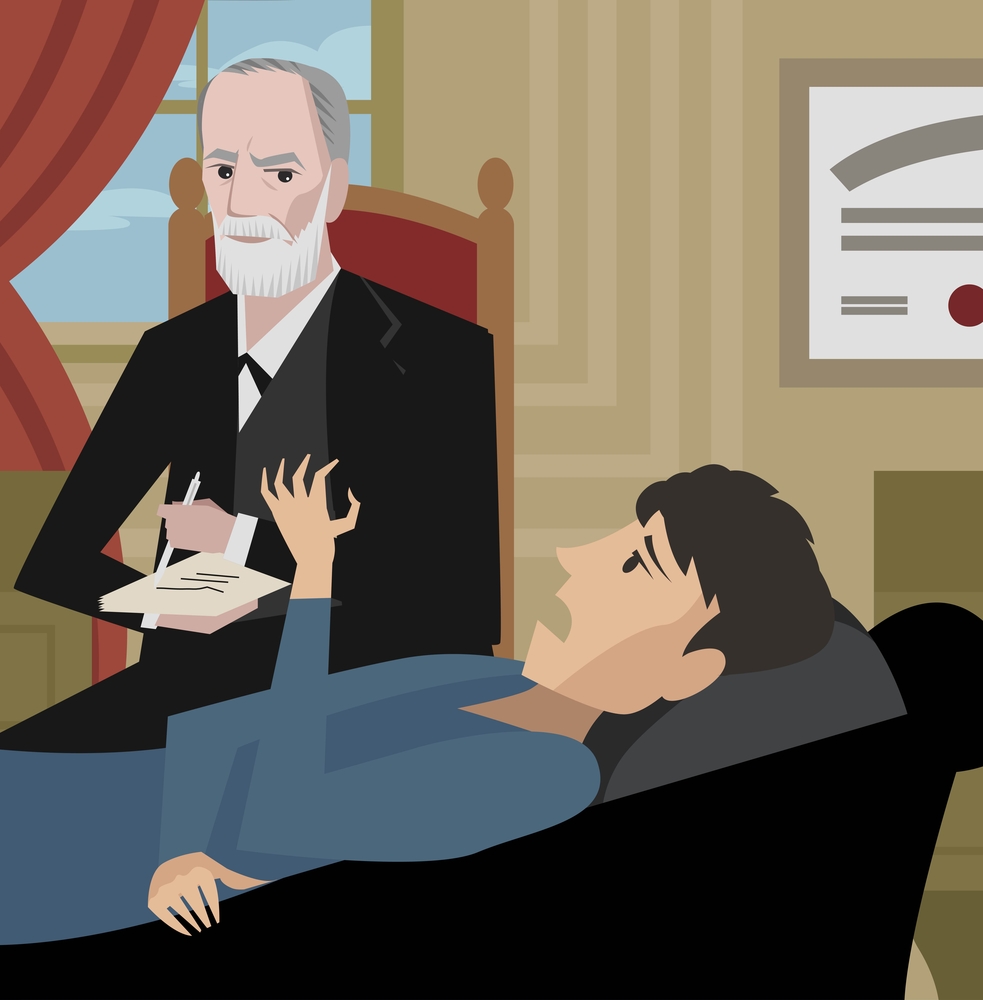 Prior research has showcased the effectiveness of psychodynamic psychotherapy as a treatment for various conditions such as mood disorders, anxiety and panic disorders, personality disorders, and post-traumatic stress disorder. The efficacy of this therapy has even been found to rival, or in some instances surpass, that of cognitive-behavioral therapy (CBT). Nevertheless, drawing a concrete conclusion about a treatment's empirical support requires more than individual studies.
Original EST criteria dictated that a treatment required just two randomized control trials (RCTs) to demonstrate its superiority to control conditions or its comparable efficacy to established treatments for a disorder. These criteria, however, raised concerns. Critics argued that the focus on symptom reduction overlooked crucial aspects of psychosocial functioning. Furthermore, limited generalizability of study results to real-world clinical practice and potential flaws in study design were pointed out. The authors also underscore significant issues with research outcomes:
"An independent empirical re-evaluation of the studies included in the American Psychological Association's EST database found replicability and power estimates to be low across almost all ESTs. Some ESTs rated as having 'strong' evidence according to the model failed to outperform their 'modest' counterparts with regard to efficacy."
Such concerns prompted the development of a new model for determining empirically supported treatments. This revised approach requires systematic reviews of individual clinical and randomized control trials, evaluations of study quality, clinical and statistical significance, short-term efficacy, and long-term outcomes. It also emphasizes the need to consider factors beyond symptom reduction, the generalizability of results to community settings, the focus on syndromes and complex experiences, and how treatments generate change.
Until now, this new model hadn't examined psychodynamic psychotherapy rigorously. Hence, the authors' study aimed to assess the empirical status of psychodynamic psychotherapy through a detailed review of meta-analyses concerning the therapy's use with adults experiencing common mental disorders. Their team conducted an extensive literature search, examining systematic reviews, meta-analyses, and individual RCTs across databases like PubMed, PsychInfo, and the Cochrane Library. They scrutinized the data using various appraisal and assessment tools, checking for bias risks and assessing the quality of primary studies.
Psychodynamic Treatment and Depression
The study results, categorized by specific conditions, first highlighted the efficacy of psychodynamic psychotherapy for depression. 27 RCTs involving 3,163 participants proved psychodynamic therapy's superiority to control conditions, medium effect size, and lack of publication bias. Additionally, the team found no difference between the outcomes of psychodynamic therapy and other therapies for depression. They discovered its particular strength in improving patients' quality of life and its large effect size for treating chronic depression, making it a cost-effective option for patients unresponsive to medication. One RCT suggested African-American men achieved better results with psychodynamic therapy than with pharmacotherapy.
Psychodynamic Psychotherapy for Anxiety Disorders
The team also analyzed research on psychodynamic therapy for anxiety disorders, including panic disorder, agoraphobia, social anxiety disorder, generalized anxiety disorder, and post-traumatic stress disorder. Across studies involving 565 participants in total, psychodynamic psychotherapy showcased a medium effect size for reducing anxiety symptoms. It was found to be as effective as other therapies for panic disorder, social anxiety disorder, and other anxiety disorders.
Psychodynamic Psychotherapy for Personality Disorders
Sixteen RCTs involving around 239 participants examined the effectiveness of psychodynamic psychotherapy for Borderline Personality Disorder and other Cluster C personality disorders. These studies showed the therapy's medium effect size for reducing core personality disorder symptoms and improving functioning. It also stood equal to other treatments, with no evidence of publication bias detected. One randomized control trial found psychodynamic psychotherapy to be superior to dialectical behavior therapy (DBT) and supportive therapy in the improvement of reflective functioning/
Psychodynamic Psychotherapy for Somatic Symptoms
Seventeen RCTs, including 2106 participants, evaluated psychodynamic psychotherapy for somatic symptom disorders. The therapy demonstrated a moderate effect on somatic symptoms and equal efficacy to other treatments, including CBT. This treatment also had a medium effect size for the improvement of functioning.
Mechanisms of Change
Finally, the researchers studied the mechanisms of change related to psychodynamic psychotherapy's efficacy. They found that increased insight preceded improvement when working with depressive, anxiety, and personality disorders. Working with transference preceded improvement when working with personality disorders with severe interpersonal problems. Transference was mediated by insight and affect awareness. The therapeutic alliance was also found to be a significant mechanism of change in psychodynamic psychotherapy. Working with association, changes in defense mechanisms were also found to be beneficial when working with anxiety, depression, and personality disorders. Finally, emotional processing was important in the reduction of somatic symptoms.
Given the substantial evidence, the researchers conclude that psychodynamic psychotherapy aligns with the new criteria for EST for depression, anxiety, personality disorders, and somatic disorders. They strongly recommend its usage. Future research will continue to probe this treatment for these and other understudied disorders. As more treatments gain empirically supported status, the mental health field should diversify its arsenal, enabling a broader range of patients to benefit.
****
Leichsenring, F., Abbass, A., Heim, N., Keefe, J. R., Kisely, S., Luyten, P., Rabung, S., &    Steinert, C. (2023). The status of psychodynamic psychotherapy as an empirically supported treatment for common mental disorders – an umbrella review based on updated criteria. World Psychiatry, 22(2), 286–304. https://doi.org/10.1002/wps.21104 (Link)