In our current era of social media, celebrity and athlete influence, and a booming wellness industry, mainstream discourse on mental health has become the new normal. In some ways, this is beneficial – public awareness can promote recognition, reduce stigma, and normalize help-seeking. However, psychologists warn that current trends in public discourse also degrade concepts of mental health and illness, marginalizing those with more severe conditions.
In an article published in Australasian Psychiatry, Henry J. Jackson and Nick Haslam describe concept creep, the rise of broad umbrella terms, and the conflation of mental health with well-being as trends that broaden, loosen, and make mental health concepts more benign.
"Popular concepts of mental health and illness are being degraded," Jackson and Haslam write. "Some are stretching their meanings to breaking point, some are replacing fine-grained ideas with broad and indistinct alternatives, and others draw away from serious forms of psychiatric suffering."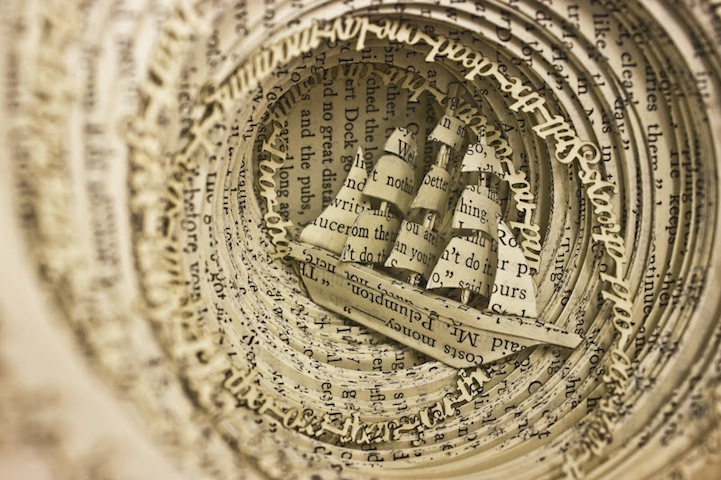 To illustrate their argument, they examined mental health language and concepts used in large government reports created by the Royal Commission into Victoria's Mental Health System.
Concept Creep
With each additional revision of the Diagnostic Statistical Manual (DSM), diagnostic criteria have loosened, blurring our understanding of "normality" and allowing more people to qualify as mentally ill. This professional process contributes to what Haslam terms Concept Creep, a process where concepts of harm and pathology expand to include a broader range of other less severe experiences.
For example, the concept of depression was once referred to as clinical depression and was "grounded in assessments of severity, duration, and significant functional impairment." In contrast, depression is now widely used outside of the clinical context, portrayed in media, and commonly used in conversation to describe everyday sadness.
Other scholars also warn that the progressive loosening of mental health concepts in the DSM and in public discourse has and will continuously lead to diagnostic inflation, making it more difficult to differentiate between everyday unhappiness and clinical symptoms. This not only fuels a lucrative drug industry but also drains already scarce mental healthcare resources, leaving those with more severe mental health conditions with unmet needs.
The Rise of Broad Umbrella Terms 
The rise of broad umbrella terms replaces specific diagnoses with broad concepts. For instance, terms such as "mental health," "mental illness," or "distress" are used in lieu of specific mental health problems such as specific mood disorders (e.g. bipolar disorder). Jackson and Haslam found that in the Royal Commission Report, generic terms were widely used, but policy recommendations for specific mental health conditions were almost entirely absent.
"Discourse that prioritizes vaguely defined, undifferentiated concepts falsely implies that all conditions within a broad category are the same, need the same treatment, and require the same level of expertise to treat," they warn. "Such undifferentiated understandings of mental health and illness leave us less capable of addressing the complexities of systemic and personal mental health challenges."
The Conflation of Mental Health with Well-being
In tandem with the rise of broad umbrella terms and catalyzed by the success of wellness industries is the public popularity of health and wellbeing. This conflation, or combining, of specific definitions of mental illness into the broad categories of health and well-being further obscures the meaning of specific diagnoses.
Jackson and Haslam argue that mental health professionals also contribute to this conflation because their "growing endorsement of dimensional models of mental disorders has enabled the loosening of diagnostic criteria to encompass relatively mild spectrum disorders."
Although centering general well-being can be useful for public mental health, the broadening, loosening, and conflation of mental health concepts leads to diagnostic inflation, strains an already saturated and under-resourced mental healthcare system, and marginalizes and neglects people experiencing serious mental illness.
To reduce the harm associated with these trends, below is a summary of their suggestions for mental health professionals:
Be intentional about language –  "When communicating with patients, colleagues, and the public, recognize duration and functional impairment as crucial considerations for diagnosing mental illness and for treatment by specialist mental health services." Also, when discussing mental health concepts with the public, avoid generic terms when there are more specific ones available.
Think critically about diagnostic procedures – "Especially in primary care settings, do not accept self-report single-domain symptom measures as transparent indicators of diagnosis for treatment."
Avoid a one-size-fits-all treatment model – "Strengthen the triage function of clinical practice to ensure mental health plans fit the severity of presenting problems."
Advocate for those most in need – "Advocate for allocating attention, resources, and services to serious mental illness in the face of growing emphasis on the other end of the spectrum."
Although this research was completed in an Australian context, in Western society, media continues to play an increasing role in public mental health, and psychiatric discourse has become hegemonic – showing up in our daily lives and shaping how we interact with the world.
To prioritize mental health equity and social justice must focus greater attention on the implications of changes in professional and public discourse and ensure suffering individuals have adequate support.
****
Jackson, H. J., & Haslam, N. (2022). Ill-defined: Concepts of mental health and illness are becoming broader, looser, and more benign. Australasian Psychiatry, 30(4), 490–493. (Link)