Trauma, disorder, mental illness. How have these harm-related concepts expanded over time to become descriptors of everyday phenomena and life experiences when they were once formulated to describe extraordinary experiences? And what does this gradual expansion have to do with psychiatrization, a term introduced by Timo Beeker as a conceptual framework for understanding the processes by which more and more individuals are diagnosed and treated as mentally ill, and psychiatric practices shape more and more areas of life?
A new article by Nick Haslam, Jesse Tse, and Simon De Deyne uses the theory of "concept creep" to shed light on both psychiatrization and the increasing inclusiveness of concepts like trauma.
"Concept creep theory proposes a broad historical shift in the inclusiveness of harm-related concepts that is connected to incompletely understood cultural, societal, and political changes and likely to have an array of social and psychological implications."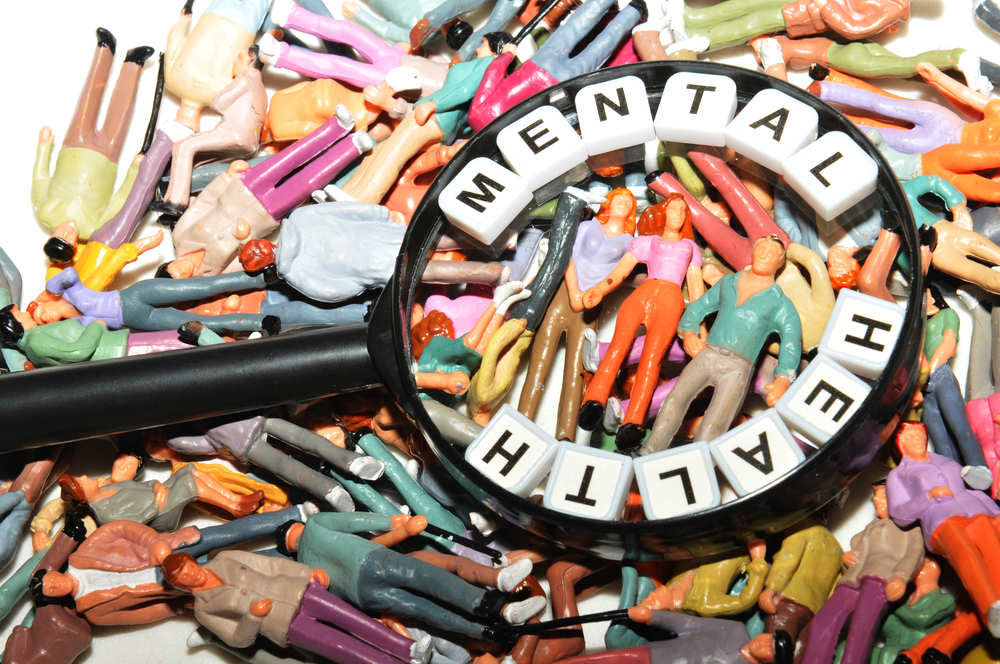 While the incidence and prevalence of diagnosed mental disorders have remained relatively stable, the global rise in psychiatric care has caused a growing burden for both healthcare systems and societies. Recent work by Sebastian von Peter, for example, explores how Open Dialogue (OD) can be used as a potential strategy to counter the wave of global psychiatrization.
The medicalization of everything from depression to loneliness has been well-documented. Its effects are potentially harmful to individuals, societies, and public healthcare (not to mention that it has also been criticized as a tool of coloniality). The potential harms of psychiatrization are many and include overdiagnosis and overtreatment, undermining mental healthcare provision for the most severely ill, and "boosting medical interventions which incite individual coping with social problems, instead of encouraging long-term political solutions."
Concept creep theory, developed by Haslam in 2016, helps bring some of the nuances of psychiatrization into focus. The theory of concept creep distinguishes two forms of "semantic expansion":
"Concepts may extend downward (vertical creep) to encompass less severe phenomena, and outward (horizontal creep) to include different kinds of phenomena. In the psychiatric domain, vertical creep corresponds to the relaxation of diagnostic criteria or the creation of new diagnostic entities that represent milder variants of already recognized conditions. Horizontal creep, in contrast, corresponds to the creation of qualitatively new entities, generally by colonizing new pathological territory (e.g., the addition of disorders of sleep, eating, or childhood during DSM's evolution).
These two kinds of expansion both pathologize new forms of behavior and experience, but they have not been distinguished consistently in previous research on psychiatrization or diagnostic inflation."
As Haslam's research on concept creep discovered, the concept of "trauma" underwent an inflation in meaning in both professional/academic and popular cultural content. Significantly, he found that the expansion of the term in the cultural realm did not straightforwardly follow its expansion in the professional or academic realm; in other words, concept creep was not obviously a top-down process – and if it was, its workings were complex and subtle.
Importantly, as the authors point out, the discourse that drives psychiatrization – and the concept creep of 'mental illness' that underpins it – "may not emanate from psychiatry at all but from adjacent studies of well-being within psychology and cognate fields."
"We have observed a growing tendency in these disciplines to conflate 'well-being' with 'mental health' that is likely to produce a tendency to pathologize what Freud called 'common unhappiness.'"
Whereas once 'mental health' was understood primarily as the absence of illness and 'well-being' as the presence of emotional health and satisfaction, when the two concepts are conflated, "'mental health' is increasingly represented as a positive state of health beyond the absence of symptoms. However, if 'mental health' becomes a salutary state that is close to synonymous with 'well-being,' then states of low well-being risk being seen as mental illness."
This is the danger in the complex interplay between cultural discourse and the multiple disciplines and industries that trade in concepts of well-being and harm. The concept of psychiatrization has the potential to integrate several lines of theory and research on the causes and effects of the rising prominence of psychiatric concepts and practices, and the theory of concept creep can help us frame new approaches to studying it.
****
Haslam, N., Tse, J. S. Y., and De Deyne, S. (2021). Concept Creep and Psychiatrization. Frontiers in Sociology. (Link)