Survivors and Families Working Together For Change: A New Project 
Iwas involuntarily committed to a psychiatric hospital and diagnosed with schizophrenia in 1966. I was confined there for seven months. My resistance to their treatments resulted in increasing doses of Thorazine and Stelazine.       
My family did not know what to do. They were led to believe that only a medical doctor could restore their mystifying, outrageous-acting son to his accustomed role within the family.
This was a too-familiar tragedy that my family, like so many other families, suffered alone without any genuine help in understanding the confusing events that were occurring. My mother visited me during those first weeks I was being kept in the hospital seclusion room, and I angrily lashed out at her. I could not understand why she was participating in my confinement. She could not see or grasp what the hospital was doing to me behind those hidden locked doors. In turn, I could not see the pain behind the mask she was using to hide her emotions from me as she tried to be calm and reassuring.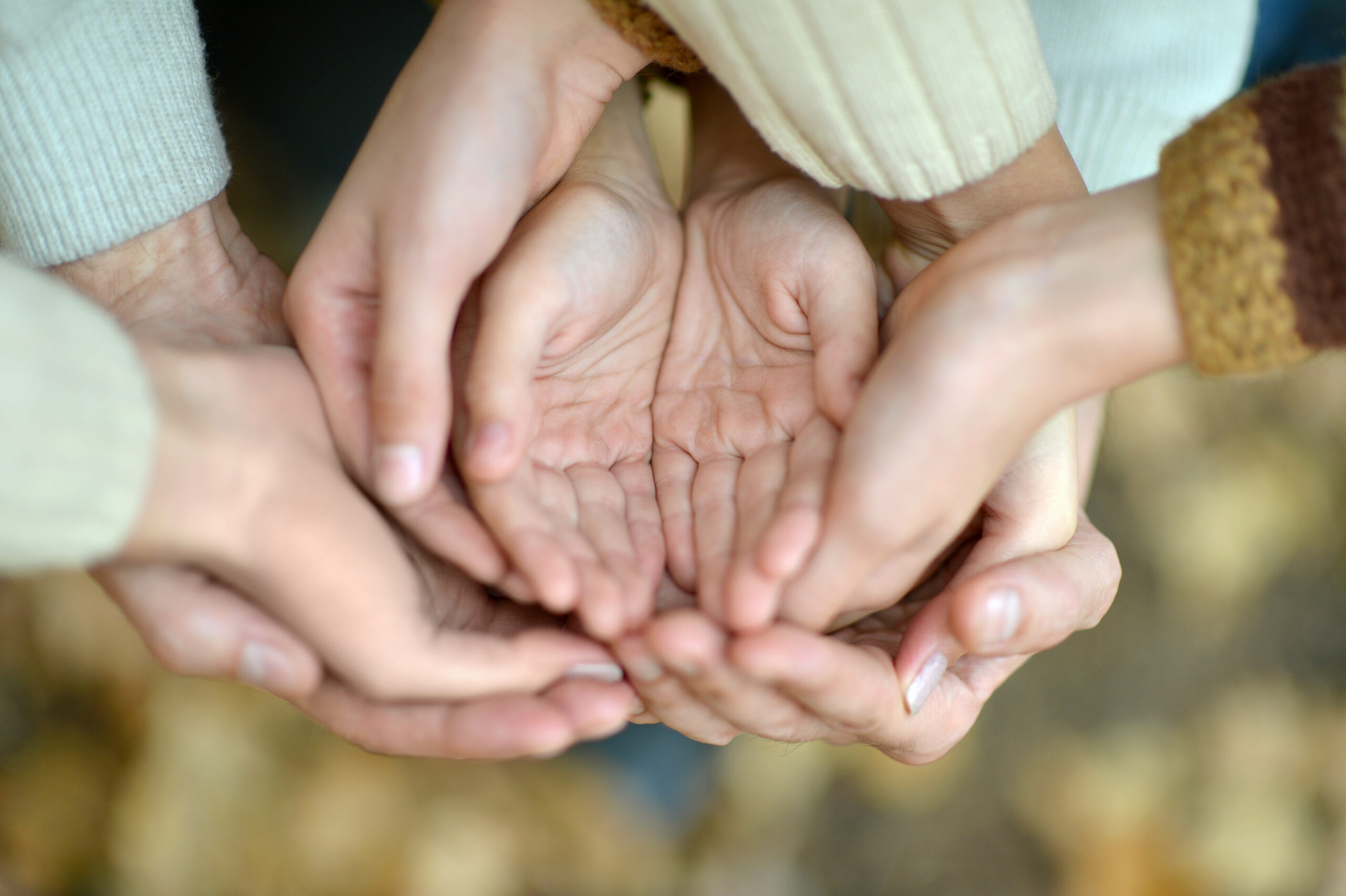 "Don't upset him" were the instructions given to her. Did they not understand how upsetting it is to have your mother act calm and unconcerned when you are fearful of losing the essence of your being? Each of us in our respective traps was ignorant of any options. I saw only her unwillingness to respond to what I was demanding—my release. I angrily vented my frustrations at her. I am grateful that years later we were able to discuss and understand the parts we played as unwitting pawns in the already-written psychiatric hospital drama. 
Prior to being hospitalized, I had never heard of insulin coma treatments or electroconvulsive therapy. My introduction to the proposed insulin treatment was what my mother told me during one of her visits. Too cheerily, she said, "Good news, the doctors gave you a complete physical, blood tests, everything . . . You're in perfect health."
Suddenly hopeful, I held my breath and waited for her to tell me when I would be released.
"They're going to give you a new treatment that will make you better, and when they finish, you'll come home."
A few things were not explained to my mother or me about this new treatment—for example, what would 40 insulin-induced comas do to me? Like other families, mine was given a minimum of information. As for me, I was given no choice. Trying to imagine the opportunity to be put into 40 comas as good news makes me wonder how my loving and caring family could have been persuaded that such a procedure would be beneficial. What about the side effects, the potential brain damage, the memory loss and the risk of death? Was the insulin treatment described to them in the same glowing terms that once promoted the benefits of lobotomies?
More than 50 years later, families continue to be kept in the dark about what they can do to help a distressed family member. What I have learned during the many years of working on myself, and with struggling individuals and families, has convinced me that we can do much better. Some of the new approaches to family therapy have been promising, but still fall short in using the potential healing power of the families themselves. We need to recognize the diversity of families and the culturally based responses to challenging emotions and behavior. 
It is essential to challenge the myths of a one-size-fits-all medical model. Families who are abusive, loving, or anywhere in between those poles should not all be addressed in the same way that minimizes the possibilities of recovery, growth, and transformation. 
An alternate way forward for families 
To that end, I've been working to introduce a new family support and training program that will help connect people and offer information on alternative approaches so we can spread the word, far and wide, that the medical model isn't the only way to heal, and can cause significant harm.  
How did so many families become convinced that only a pharmaceutical solution can be effective? For too long, the biochemical model has failed to fulfill its promises and has blocked the emergence and development of creative community-based services.
I have thought long and hard about how we can best prevent someone from becoming a chronic mental patient with a broken spirit, learned helplessness, and a lost opportunity to develop her or his innate potential. Does anyone really know the percentage of families who are abusive and the number who are loving and supportive of a troubled member? We all have lived in families of different constructions. Are there any perfect families? The late renowned British physician, Donald Winnicott, said the best that a mother can aspire to be is "the good enough mother." The belief that helping to educate and promote a good enough family will have a powerful effect on decreasing the number of people who will become lifelong drugged mental patients.
First, let's look at how a confluence of factors contributed to the emergence and dominance of the biochemical medical model promoted by The National Alliance on Mental Illness (NAMI). The organization was founded in 1979 in Madison, WI, by Harriet Shetler and Beverly Young, two women who both had sons diagnosed with schizophrenia. They were tired of being blamed for their son's mental illness and unhappy with the available services. Speculation that the "schizophrenogenic mother" caused schizophrenia still lingered in some quarters but was being replaced by the biochemical model. Thus began the unholy partnership between Big Pharma, psychiatry, and NAMI.
Many families dealing with someone whose emotions and behavior are disturbing seek advice and help from NAMI, which advocates for more mental health services—and more mental health services, according to NAMI, basically means easier access to forced treatments, more hospital beds, and greater funding of research into the development of better drugs.  
The dominant paradigm for families has become the alliance's Family-to-Family education program, a free eight-week course targeted toward family and friends of individuals with mental illness and providing education from a medical-model perspective. Developed by clinical psychologist Joyce Burland and originally offered as a twelve-week program, but updated to a shorter model in 2020, the courses are taught by a NAMI-trained family member of a person diagnosed with a psychiatric disorder. Family-to-Family is taught in 44 states and two provinces in Canada, and facilitators are required to teach material from the curriculum without alteration. Today, NAMI and their family program are usually the first places people go for help. What families receive is the one-size-fits-all medical model negating hope and the possibility of full recovery. 
When an individual in a family is experiencing distress or extreme emotional states, the family unit undergoes a parallel experience of confusion and disruption. Today families have little choice but to seek out mainstream health professionals in their search for explanations and help with the mysterious, out-of-character behavior of a family member. Typically, when consulting a medical professional, families are advised to accept a hopeless diagnosis that primarily attributes biological causes to the confounding behavior. Not being aware of viable alternatives, they are talked into believing that it is in the best interest of the now "identified patient" to be given over to the care of mental health professionals. 
Unfortunately, the recommended treatment protocols often guarantee the admission of their loved one into the role of chronic mental patient. Families then are advised to downgrade their expectations, to accept that they are dealing with a very serious mental disease that will require psychiatric drugs and recurring hospital confinement. They will not be informed that research studies have shown that drug-reliant psychiatric patients die 25 years sooner than the general population. Nor are families being informed of credible, replicated research demonstrating that large numbers of people, including those who have been diagnosed with schizophrenia, have recovered and positively transformed their experiences.
Our plan: flexible, open, supportive, and free
In our proposed program, families will be introduced to research that has identified themes and principles common to those who have recovered.
We have a small team of people with lived experience (survivors) and family members with their own experience who are intent on developing a family education and support group for families—one that can challenge the hopelessness of the mainstream medical model of mental illness.
Those of us with lived experience know that we can tap into a deep reservoir of resilience if we are not pushed down a path (psychiatric drugs, forced treatments) that makes us forfeit our personal agency. There are no simple solutions to being different: being too bright, sensitive, and/or lacking in ability or desire to compete against the norm, or just unable to fit in and adapt. We are told by the National Institute of Mental Health that one in five of us will become mentally ill at some time in our lives. We can and must decrease these numbers. Is it too late for us to value compassion and empathy above the relentless pursuit of money? Suppose every community could rely on families learning how to support each other through the sharing of what has worked for them and what has not worked?
Our team is growing and finding new allies. How many psychiatric survivors have had to work through their anger at being forced into a psychiatric institution because those who cared about them saw no other choice? We know the power of listening and trying to understand another's struggles—to be able to trust and keep safe the person we love. I remember asking the late Loren Mosher, developer of the non-medical Soteria model that helps people experiencing psychosis, how long it usually takes for residents to drop their symptoms and return to consensual reality. He said about five or six weeks at most.  
I believe that a family or group of families can use and expand on some of the core principles and values of Soteria and a similarly humanistic approach, Open Dialogue: Both respect personal agency and employ compassion and empathy to nurture the trust needed by a loved one to find a doorway into their resilience. 
This is what we need to do. It is way past time for us to rely on make-believe diagnoses and the drug-based numbing down of those who may look, feel, and act differently than what is considered normal. The strength of our species is in our diversity. If we truly aspire for everyone to have equal rights, it is imperative to allow everyone the opportunity to demonstrate their value. The benefits are worth the risks.
To accomplish our goal of empowering families, we propose:
To develop a flexible curriculum to be used in training facilitators in conducting no-cost family groups. Families within the group will be encouraged to support each other. They will learn advocacy skills, and they will be introduced to and encouraged to support and learn from a network of similarly educated family groups in different locations. Groups will be co-facilitated, open-ended, and with no time limits for participation.
Facilitators will be selected for formal training based on a written application and follow-up in-person or Zoom interview. Criteria for being selected will be developed by the project coordinator along with two experienced consultants. During the first year, one geographic region will be chosen for the training of eight to 10 facilitators. Follow-up research will evaluate the training. Research will help us determine our effectiveness and offer us insights and suggestions on how to keep revising the curriculum—and see what needs to be added or changed for the future training of other facilitators. 
Planning for that future is my aim and hope. Fifty-seven years after I was involuntarily committed and treated with little information, leaving me and my family in the dark, we need to change both the model and the messages being conveyed. Families and psychiatric survivors using what they have learned to help each other is the way forward. 
Those interested in the project can contact the author directly via [email protected] or his website, ronaldbassman.com.
***
Mad in America hosts blogs by a diverse group of writers. These posts are designed to serve as a public forum for a discussion—broadly speaking—of psychiatry and its treatments. The opinions expressed are the writers' own.
***
Mad in America has made some changes to the commenting process. You no longer need to login or create an account on our site to comment. The only information needed is your name, email and comment text. Comments made with an account prior to this change will remain visible on the site.