A recent study by Sapien Labs has revealed a strong negative association between mental well-being and the consumption of ultra-processed foods (UPFs). These foods, which have gained widespread popularity in America, are believed to adversely affect individuals of all ages. The findings of this study underscore the need for nutrition education and increased public awareness about the potential health risks associated with UPFs.
The researchers utilized data from the Global Mind Project, which comprises surveys answered by hundreds of thousands of adults around the world and is continually expanding. Sapien Labs stated that the overconsumption of Ultra-Processed Foods (UPFs) severely impacts mental health. The researchers write:
"Since the 1950s, the consumption of ultra-processed food has steadily increased. Today, it's estimated that in countries such as the United Kingdom and the United States, approximately 60% of all food intake comes from ultra-processed food. As the prevalence of ultra-processed food in the diet has increased, so too has concern over the implications for our physical and mental health… Across all respondents, 53% of those who consumed ultra-processed food several times a day were distressed or struggling with their mental well-being (i.e., had [mental health quotient] scores in a negative range) compared to only 18% of those who rarely or never consumed ultra-processed food."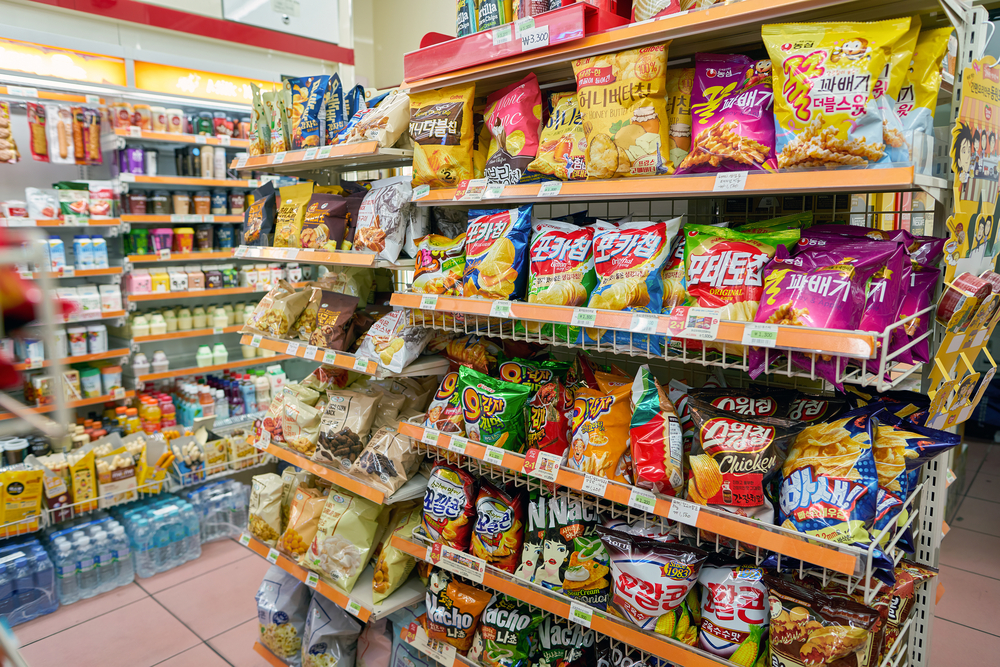 The research recognizes the negative impact of UPFs on physical health, such as causing weight gain, diabetes, and heart problems. However, what makes this research unique is its focus on mental well-being. UPFs may be responsible for more than just physical health issues.
Sapien Labs used the Global Mind Project to assess survey answers from 292,783 participants. This includes responses from people in every age-gender group from over 70 countries and 12 languages.
The researchers used the following phrasing when asking the participants about UPFs:
"How frequently do you consume ultra-processed food? e.g., McDonald's, Dominos, microwave meals, ultra-processed canned food, deli meats/cold cuts, noodles in a cup, packaged crisps/chips, sweets/candies, sodas/fizzy drinks."
Participants were first asked to take the mental health quotient (MHQ) assessment. This exam asks respondents to rate 47 behaviors and traits on a 1-9 scale, where 1 represents the item as "a real challenge and impacts my ability to function" and 9 represents "a real asset to my life and performance." In other words, the MHQ assessment seeks not only to diagnose disorders or find instabilities in mental health. However, other items on the survey included symptoms of mental unwellness, such as suicidal ideation, in which case the 9-point scale changed to ask how frequently the symptom was disruptive or harmful.
This test served as a benchmark for their mental well-being and was used to draw conclusions about the impacts of UPFs. The researchers also asked about the frequency of physical activity and household income to standardize across potentially confounding variables.
Their results showed that mental well-being tends to decrease as consumption of UPFs increases and that people who consume UPFs several times a day are three times more likely to endure mental health struggles than people who never or rarely do.
They also found that younger people tend to eat more UPFs than older age groups, with people 18-24 consuming the most on average. But, ultra-processed foods affect all age groups in about the same way and significantly affect all tangible dimensions of mental health, including adaptability, resilience, self-image, mood, outlook, motivation, cognition, and mind-body connection.
The study was conducted in multiple languages and included participants from diverse backgrounds and age groups. The study did not have any limitations to generalizability. However, it relied on self-report surveys, which can sometimes be unreliable due to the desire to present oneself positively. But, since the study was conducted virtually and without a proctor to administer the assessment, the chances of such unreliability were reduced.
The impact of UPFs cannot be underestimated, especially as neoliberalism wreaks havoc on living wages and food prices. In this study from Sapien Labs, the Philippines, United States, and the United Kingdom reported the highest average consumption of ultra-processed foods. America is one such country affected by rising prices of produce and the simultaneous expansion of the fast food industry; it is harder than ever to not eat ultra-processed foods, especially on a strict budget.
This socioeconomic issue arises as access to unprocessed foods becomes pricier. Additionally, appetite regulation, feelings of hopelessness, and self-image are the most impacted aspects of mental health.
Participants who reported frequently consuming ultra-processed foods also reported at least 2 points lower mental well-being scores than those who never or rarely consume UPFs. This difference in mental well-being is significant, and the authors reference a study showing an improvement in depression symptoms after only three weeks of dietary changes that excluded ultra-processed food consumption.
Given the significant impact of Ultra-Processed Foods (UPFs) on mental health, Sapien Labs is urging researchers, clinicians, and consumers worldwide to increase their awareness of this topic. As UPFs could play a crucial role in improving global mental health, it is essential to delve deeper into this nascent research area.
****
Sapien Labs. (2023, October 2). Consumption of ultra-processed food and mental well-being outcomes. Sapien Labs. Retrieved October 8, 2023, from https://sapienlabs.org/consumption-of-ultra-processed-food-and-mental-wellbeing-outcomes/