I have been creating graphics to explain some of the work we do. Infographics have a lot of power. This one is a rough draft, there are still too many words on it. It needs more pictures and less words, and some sources for verification. But sometimes images are worth 1,000 words, and I wanted to share this one with you to get a conversation started on how to represent some of the concepts we are sharing. This infographic explains some of the problems of the disease model.  (Please stop saying medical model – our model has more science and medicine on our side than the old school approach does.)
Feel free to download, modify, or share as long as our logo stays attached to the image.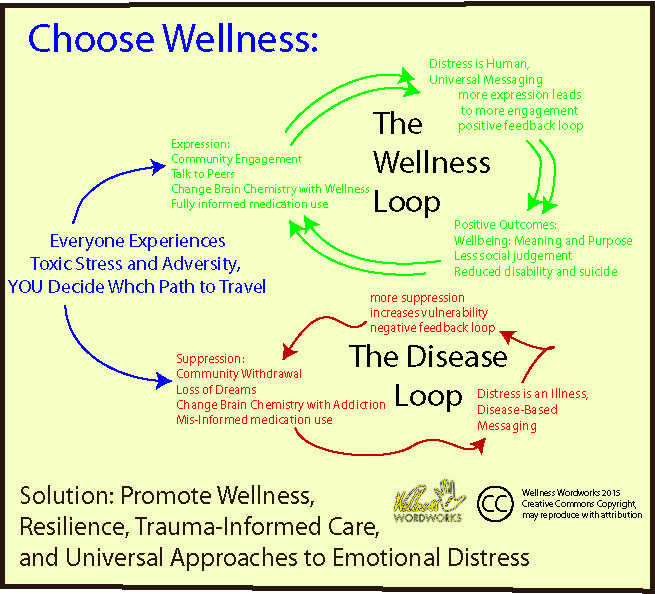 ***
Mad in America hosts blogs by a diverse group of writers. These posts are designed to serve as a public forum for a discussion—broadly speaking—of psychiatry and its treatments. The opinions expressed are the writers' own.
***
Mad in America has made some changes to the commenting process. You no longer need to login or create an account on our site to comment. The only information needed is your name, email and comment text. Comments made with an account prior to this change will remain visible on the site.