According to the CDC, January is National Birth Defects Prevention Month. New research continues to link various SSRI antidepressants with birth defects and neurological abnormalities in newborns. The latest study to examine this topic, a meta-analysis led by Dr. Anick Bérard, found a 23% increased risk for birth defects, and a 28% increased risk for heart problems, in the infants of women who took the SSRI Paxil (paroxetine) during their first trimester.
"Given that the benefits of antidepressants overall, and selective serotonin reuptake inhibitors including paroxetine specifically, during pregnancy is questionable at best," wrote Bérard, "any increase in risk – small or large – is too high."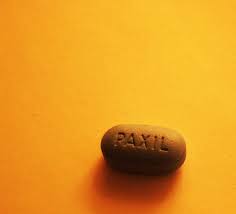 An increasing number studies have linked the use of psychiatric drugs, and specifically antidepressants, in pregnancy to a wide-range of problems in newborns, including: spontaneous abortion, malformations, premature birth, low birth weight, neonatal withdrawal symptoms, pregnancy-induced hypertension, and delayed neurological functioning. Another recent study, linked the use of SSRIs in pregnancy to an 87% greater likelihood of having a child with Autism Spectrum Disorder (ASD).
Despite the increased scientific awareness of these risks, antidepressant use during pregnancy is estimated to have quadrupled since the early nineties. The researchers note that up to 13% of women in the US take an antidepressant during pregnancy, compared to 4.5% in Canada and 4.8% in the UK.
It was not until relatively recently that researchers began to notice an increased risk for birth defects resulting from the commonly prescribed antidepressant Paxil. In 2005, a small study conducted by the drug's manufacturer, GlaxoSmithKline (GSK), was uncovered that suggested a risk for cardiac malformations. Since then, various studies have been looked into the use of SSRIs during pregnancy and their results have shown "a general trend toward an increased risk."
It is known that antidepressants can cross from the mother into the developing fetus through the placental barrier, and other research reveals "significant concentrations of antidepressants have been found in the amniotic fluid." Once the drugs cross the placental barrier, "it is thought that SSRIs may affect fetal cardiovascular and central nervous system development."
The study, to be published in the British Journal of Clinical Pharmacology, aimed to assess the risk of heart malformations in infants exposed to paroxetine (Paxil) during pregnancy. The researchers performed a systematic review of studies performed between 1996 and November 2015 that tracked women taking antidepressants and reported significant birth defects. A total of 23 studies were included.
They found that first-trimester use of paroxetine was associated with an increased risk for all major congenital birth defects and major heart malformations. The increased risk was not dependent on the demographic differences of the study populations.
They conclude:
"The baseline risk of major malformations is 3% and of cardiac malformations is 1%. However, given that the benefit of using these medications during pregnancy is debatable, any increase in risk is significant. Hence, regardless of the size of the risk, it is essential to disseminate these findings given that it should be used to change practice, and impact appropriate antidepressant use during pregnancy."
*
Mad In America Continuing Education (MIACE) is currently offering a free online course on "Antidepressants & Pregnancy: The risks and possible harm to normal fetal development and the newborn child" by Dr. Adam Urato, M.D. of Tufts University School of Medicine. Urato reviews unbiased research on the risks vs. benefits of prescribing antidepressant medications to pregnant women and reviews research on alternatives to antidepressants. Click here for more info.
*
Bérard, A., Iessa, N., Chaabane, S., Muanda, F. T., Boukhris, T., & Zhao, J. P. (2015). The risk of major cardiac malformations associated with paroxetine use during the first trimester of pregnancy: A systematic review and meta‐analysis. British journal of clinical pharmacology.  (Abstract)