In the first study of its kind, researchers from Finland found the "most definitive evidence to date" that smoking during pregnancy is associated with the eventual diagnosis of schizophrenia in offspring.  After controlling for other potential variables, the study, published ahead of print in The American Journal of Psychiatry, revealed a 38% increased odds of developing symptoms diagnosed as schizophrenia in young adults who were exposed to high levels of nicotine in utero.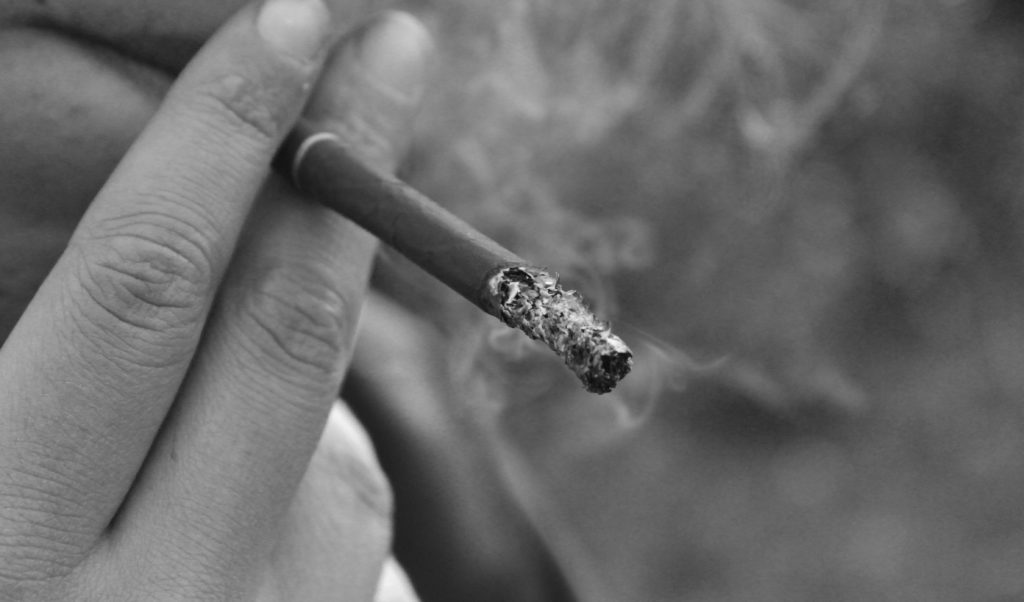 "In this nationwide population-based nested case-control study of nearly 1,000 schizophrenia subjects, we demonstrated an association between maternal nicotine exposure, quantified as cotinine during gestation, and schizophrenia in offspring," the researchers write.
Past studies indicate that somewhere between 12% and 25% of women in Western societies smoke during pregnancy. This makes nicotine exposure one of the most common form of neurodevelopmental fetal abnormalities.
It is currently understood that nicotine crosses the placental barrier in pregnant women and can specifically impact the process of fetal brain development, with both short and long term consequences. In addition, new research is signaling that nicotine exposure can trigger epigenetic changes which can adversely impact the normal brain and behavioral developments.
Studies on the etiology of, and risk factors for, the development of symptoms associated with psychosis and schizophrenia are limited in several ways.  Several experts have challenged schizophrenia as a disease classification, while many others take issue with current decontextualized understandings of symptoms and the field's overall failure to "train a wide angle, multidisciplinary lens on psychological disturbance." In addition, attempts to look a purely biological risk factors are made problematic by findings of robust connections between trauma, especially childhood sexual abuse and bullying, with the emergence of symptoms related to psychosis, such as delusions and hearing voices.
The existing research on environmental and prenatal risk factors for the development of these symptoms is also complicated by the limited and contradictory nature of previous findings. Unlike all previous research, however, the current study was able to make use of a much larger sample size and examine precise amounts of nicotine exposure.
Using a nested case-control design, the Finnish Prenatal Study of Schizophrenia examined all offspring born in Finland from 1983 to 1998 with follow-up through 2009.  Nearly all pregnancies (98%) during this time were subjected to sampling that revealed nicotine exposure levels in the body. This data was then matched to the Finnish population registry and healthcare data, which includes information about diagnoses and hospitalizations. The researchers identified 977 cases of young adults (average age 22.3) who had been diagnosed with schizophrenia and whose mothers had also given samples during pregnancy.
After controlling for maternal and paternal age, parental history of psychiatric diagnoses, and place of birth, all factors that appeared to influence the likelihood of a schizophrenia diagnosis, the researchers found a significant association between the level of nicotine exposure during pregnancy and the odds of being diagnosed with schizophrenia.
Also, because it is known that smoking can cause low weight births, the study tested whether or not the decreased birth weights could account for the association. The change in birth weight did not appear to account for the connection between nicotine exposure and schizophrenia diagnosis.
"Given the high frequency of smoking during pregnancy, these results, if replicated, may ultimately have important public health implications for decreasing the incidence of schizophrenia," the researchers conclude.
Speaking to Medscape, Stephen Faraone, PhD, a professor of psychiatry at the State University of New York Upstate Medical University, cautioned: "It's important for readers to understand that, like all other risk factors for schizophrenia, the increased risk due to smoking is low. That means it is unlikely that maternal smoking can account for all schizophrenia cases. Future research will need to determine if the effects of maternal smoking interact with other genetic and environmental risks to cause schizophrenia."
****
Niemelä, S., Sourander, A., Surcel, H.M., Hinkka-Yli-Salomäki, S., McKeague, I.W., Cheslack-Postava, K. and Brown, A.S., 2016. Prenatal Nicotine Exposure and Risk of Schizophrenia Among Offspring in a National Birth Cohort. American Journal of Psychiatry, pp.appi-ajp. (Abstract)