A new study conducted in the Netherlands, published in the Journal of Psychiatric Research, investigates the effect of terminating an unwanted pregnancy on the development and recurrence of mental disorders. The results of the study, which used a matching design in order to addresses limitations in previous research, found that having an abortion did not increase the likelihood of developing a mental disorder.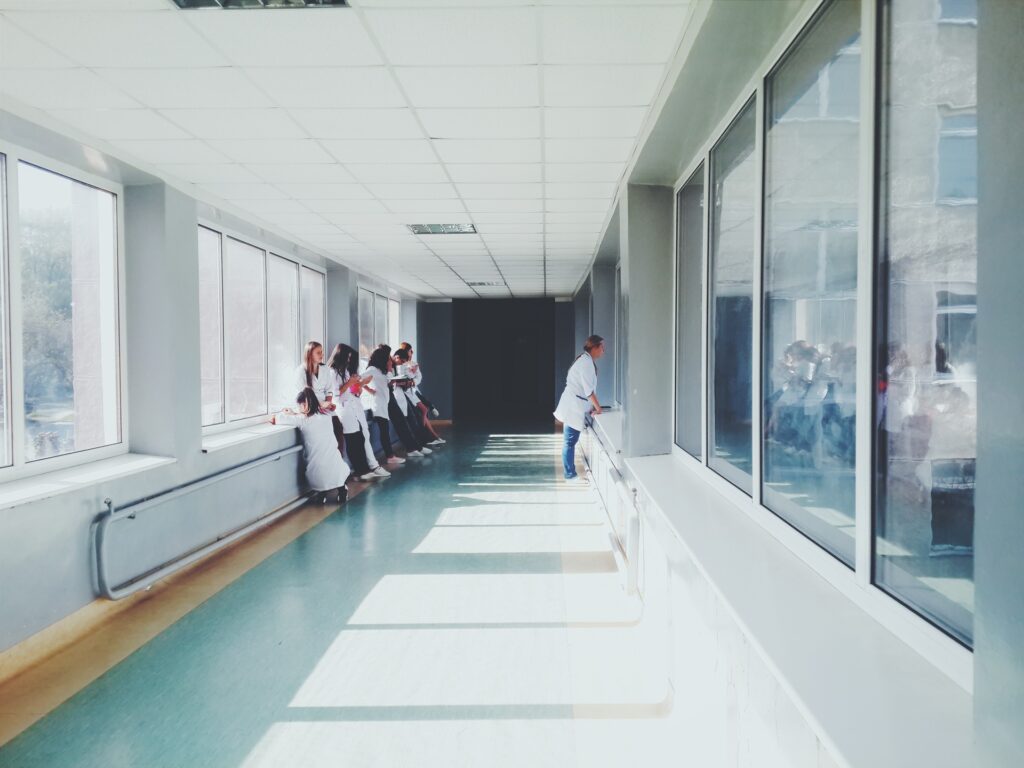 "After 2.5-3 years post-abortion, we initially found differences in incidence of mental disorders in our unmatched and unadjusted data, but matching strongly attenuated the results by decreasing differences between the two cohorts. This implies that the initial differences in incidence of disorders in the 2.7 year period after the abortion, cannot be attributed to the event of the abortion (including the unwanted pregnancy); rather, they seem to be largely dependent on co-occurring variations in the measured covariates," write the authors, led by Jenneke van Ditzhuijzen, a lecturer in the Department of Interdisciplinary Social Sciences at Utrecht University.
A woman's decision to have an abortion is highly stigmatized. There have been many recent reviews of the evidence on whether having an abortion affects mental health and the overwhelming conclusion has been that studies to investigate this question contain a number of methodological issues. These issues include not having a robust and valid way to measure pre-existing mental health problems, not being able to control for confounding factors that may explain the development of a mental health disorder after an abortion, and using an inappropriate reference group.
The authors in the present study attempt to address these methodological limitations by designing a prospective cohort study with 1-to-1 matching. The researchers use this design to "investigate the incidence and recurrence of mental disorders after termination of an unwanted pregnancy."
They matched 224 women who terminated an unwanted pregnancy to women who did not have this experience based on covariates (e.g., age, have children, ethnicity, religious, employment status, education level, childhood abuse). Data for women who terminated an unwanted pregnancy was gathered from the Dutch Abortion and Mental Health Study (DAMHS) and data for the reference group was from the Netherlands Mental Health Survey and Incidence Study-2, which had the same outcome variables as the DAMHS.
Women participated in two diagnostic interviews, about 2.5-3 years apart. For women who terminated an unwanted pregnancy, the first interview took place about 3-6 weeks after the abortion. The authors specifically investigated the incidence and recurrence of mood disorders, anxiety, substance abuse, and an overall measure of "any mental disorder."
The researchers found that if covariates were not taken into account, the data showed that women who terminated an unwanted pregnancy were significantly more likely to develop a mental disorder. However, when women were matched based on covariates, there was no longer any significant difference in the incidence of a mood disorder, anxiety, substance abuse, or any mental disorder. This result demonstrates the importance of using a matching design to control for confounding factors.
The authors then examined rates of recurrence of a pre-existing mental disorder. After matching, the only significant finding was that women who terminated an unwanted pregnancy had higher rates of recurrence for the overall outcome measure of any mental disorder. The authors state, "the whole abortion experience (including the unwanted pregnancy) might slightly increase vulnerability for recurrence of mental disorders among women with a psychiatric history."
However, the researchers recommend caution when interpreting this result, especially because the sample of women with recurring mental disorders was small (38 matches), and therefore less statistically reliable. They also cite evidence that women with a history of psychiatric diagnosis may experience more emotional burden with an unwanted pregnancy, and therefore it may be the pregnancy, and not the abortion itself that is connected to recurrence of a mental disorder. They concluded that "it is unlikely that these possible effects would be related to the abortion treatment only."
 "Our findings confirm the importance of considering pre-existing differences between abortion and reference groups, as they strongly confound possible linkages between abortion and mental health," write the researchers.
The authors recognize the diversity in women's experiences and needs when terminating a pregnancy, but, based on the study findings, suggest that "women with a psychiatric history might benefit from extra attention" from abortion care providers. Women who choose to terminate an unwanted pregnancy face stigma and blame. The authors demonstrate how methodological decisions in research designs can either perpetuate or mitigate bias, and highlight the importance of thoughtful, rigorous studies when investigating the aftermath of having an abortion.
****
van Ditzhuijzen, J., ten Have, M., de Graaf, R., Lugtig, P., van Nijnatten, C. H. C. J., & Vollebergh, W. A.  M. (2017). Incidence and recurrence of common mental disorders after abortion: Results from a prospective cohort study. Journal of Psychiatric Research, 84, 200-206. http://dx.doi.org/10.1016/j.jpsychires.2016.10.006 (Abstract)