In light of the recent overturning of Roe v. Wade, the Journal of Social Issues made their Virtual Series Issue open access, providing an overview of three decades of research surrounding abortion. The author, Kevin Carriere of Washington and Jefferson College, approached the issue from a reproductive justice framework, highlighting the deeply rooted systemic problems that seek to limit reproductive freedom and interrogating key concepts cited in the majority opinion, including reliance interests and safe haven laws.
The right to abortion was described in Planned Parenthood v Casey, 1992 as "the personal freedom to make intimate and personal choices that are central to personal dignity and autonomy." However, in Dobbs v. Jackson, 2022, the majority opinion ruled this right was not "absolute. On that historic day, Roe v. Wade was overturned after 50 years. The author argues that framing reproduction as an individual choice itself serves to distract from broader systemic issues, writing:
"The freedom to make choices itself is not a deeply rooted freedom…and such a belief is part of a neoliberal culture that must reckon with structural deficits in order to make true social change."
Some structural deficits include the access, quality, and affordability of reproductive decision-making that is often only granted to a privileged few.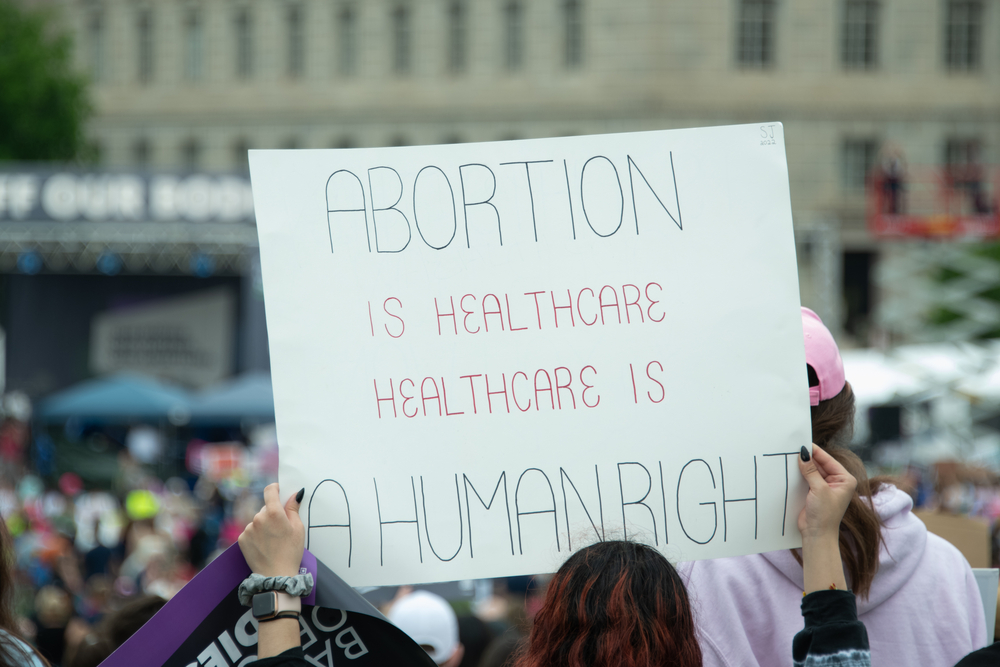 In the majority opinion, Supreme Court Justice Alito stated, "a right to abortion is not deeply rooted in the Nation's history and traditions," but failed to mention this is a history built on slavery, indigenous genocide, forced internment, and the oppression of women. This rationale opens the door for the court to target not only abortion rights but contraception, gay marriage, desegregation, and interracial marriage.
The majority opinion noted that in order to determine the legality of abortion, it needs to be shown that women have had what is referred to as reliance interest, which entails "reliance on the availability of abortion in the event that contraception should fail and the ability of women to participate equally in the economic and social life of the Nation has been facilitated by their ability to control their reproductive lives" (Dobbs v. Jackson, 2022, p. 60). The majority then opined that such reliance is "hard for anyone, including the court" to assess the effect of the abortion right on society and in particular the lives of women. This statement does not consider the glaring evidence about how abortion rights affect women and people with a uterus.
Next, the majority opinion cited "safe haven laws," which generally "allow women to drop off babies anonymously, and that a woman who puts her newborn up for adoption today has little reason to fear that the baby will not find a suitable home" (Dobbs v. Jackson, 2022, p.34). Again, this statement ignores ample evidence on the US adoption system and how it harms children and birth parents, including evidence of long-term psychiatric difficulties for adoptees. Further, research shows that orphanages have staffing shortages, low wages, little training for caregivers, and a lack of psychological investment in children. As a result, children in these settings often lag in physiological, psychological, cognitive, and biological development.
Lastly, the author highlights the problems with focusing on adoption as it assumes a pregnancy is devoid of problems and ignores the physical, psychological, and emotional trials that exist and permeate through pregnancy, as well as the social and economic burdens that arise from pregnancy through birth. For example, the focus on adoption discounts families that want to have a child but must face the difficult medical decision to abort due to complications for the mother or fetus.
In closing, the author directs attention to psychologist Debra Mollen's review of the research on the myths of abortions, the myths of the benefits of parenting, and the downstream consequences for societies that push too heavily on a "pronatalist viewpoint." Finally, the author encourages psychologists and medical professionals to rely on these recommendations "now more than ever" as an increasing number of individuals seeking aid, counseling, and assistance regarding reproductive decisions is predicted to rise as they navigate a climate that has turned its back on progress.
****
Carrier, K.R. (2022). Deeply rooted in the patriarchy: The consequences and burden of overruling Roe. Virtual Series Issue. Journal of Social Issues. https://spssi.onlinelibrary.wiley.com/doi/toc/10.1111/(ISSN)1540-4560.deeply-rooted-in-patriarchy (Link)