A group of French doctors presented a new study in the area of pediatric anesthesiology at this year's World Congress of Anaesthesiologists in Hong Kong. The University of Lyon-based researchers focused on child and parental anxiety before ambulatory surgery. Their results, which include the finding that iPad-use in children is as effective at lowering pre-surgical anxiety as a standard sedative, will be published later this year.

"Our study showed that child and parental anxiety are equally blunt by MDZ [use of sedative] or TAB [use of iPad]," the authors wrote.
Previous studies have shown that iPads and other tablets may have a positive effect on anxiety in children undergoing medical procedures. The researchers in this study went beyond these previous findings to compare the effects of a sedative with the use of game applications on an iPad tablet, on anxiety in children between the ages of 4 and 10 years before and after undergoing surgery. A secondary aim of the study to was to evaluate the effect of the use of the game applications on parental anxiety before and after the surgery, as well as parental and provider satisfaction.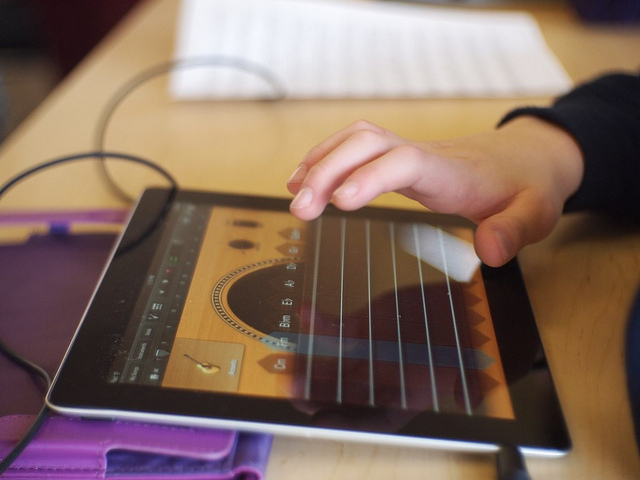 Over 100 children were randomly divided and received either a pre-operation sedative (Midazolam) (MDZ) or twenty minutes with an iPad tablet (TAB). Child and parental anxiety was measured by psychologists at three intervals: 1) arrival at the hospital; 2) at child/parent separation; and 3) during induction.
Anxiety was also measured post-surgery. Parents were asked to rate their satisfaction with the procedure, and anesthetic nurses were also asked to rate their satisfaction regarding the quality of induction.
The researchers found that anxiety scores in child and parental measures, in both the MDZ and TAB groups, were not different nor did they evolve differently throughout the time points. However, both parents and anesthetic nurses found the quality of the procedure more satisfying in the TAB group.
Similar distractions have been studied before in the same population. However, the Lyon study appears to be the first in finding a similar effect to a pharmacological alternative. Despite having similar effects on anxiety reduction as a sedative, the use of iPads does not have the negative side effects that these can sometimes produce. These results are particularly meaningful given that Midazolam – the benzodiazepines used for anxiety reduction in this study – can cause severe side effects in children including slowed or irregular heartbeat. The findings on the tablet's effect on anxiety could have further implications for potential non-pharmacological treatments for anxiety in children both in and out of a surgical context.
****
Siqueira, M. D. Q., Tosseti, S., Maréchal, C., Cogniat, B., Berthilier, J., & Chassard, D. (2016). Abstract PR237: Effect of Ipad Tablet on Children and Parental Anxiety During Anesthesia. Anesthesia & Analgesia, 123(3S_Suppl), 302-303. (Abstract)