An article, published last year in The Journal of Critical Psychology, Counselling, and Psychotherapy, critiques the dominant view of psychotherapy as a treatment, similar to medication, that can provide a 'cure' to people's suffering. Kev Harding, a clinical psychologist working in England, offers personal construct psychology and logotherapy as alternative philosophical approaches to psychotherapy. He describes the perspective of psychotherapy as a 'cure' compared to a more philosophical view, writing:
"The differences between the idea that 'mental health problems' have their roots in 'faulty genes' etc. to be somehow (and implausibly) 'managed' or 'cured' by psychiatric medication, CBT, or a bit of both, in contrast to the idea that such problems have their roots in a person's life experiences, circumstances, societal expectations, and do not necessarily mean that there is something inherently 'wrong' with the person in distress."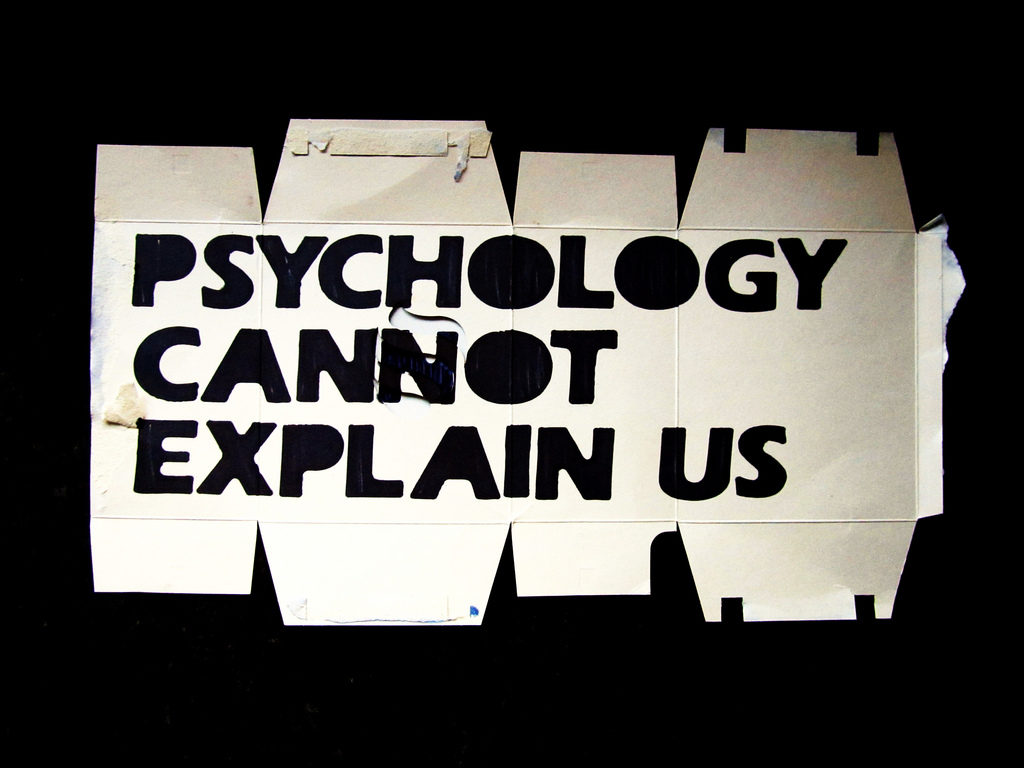 Harding, along with many others, challenges the 'faulty genes' narrative—the idea that there is a 'chemical imbalance' that can be 'fixed' with medication—since years of searching has yet to result in clear evidence for this narrative. Harding addresses the fact that psychiatry as a field has a vested interest in promoting this narrative. He states, "In current times, it is possible in the worlds of psychiatry and clinical psychology to find 'evidence' to support just about any hypothesis that is stated."
Harding applies the same critiques to psychological treatments as he does to pharmaceutical ones, describing results from research on Cognitive Behavioral Therapy (CBT) as "pseudoscientific narratives that are short on credible facts." He argues that statements about psychotherapy 'curing' someone cannot be objectively 'proven.' For example, literature reviews find about 85% of beneficial effects from therapy can be attributed to 'nonspecific factors' such as therapist qualities, which, by definition, cannot be quantified in any scientific way. In fact, research supporting the Common Factors Theory, which argues there are certain characteristics that are present and necessary in all good therapy, has been gathered since the 1930s.
In the article, Harding critiques the emphasis on 'managing' an illness in order to return to work and be a productive member of society. He argues that this focus on the individual 'fix' is fostered by the Western ideal that people shape their own futures. Therefore, people are both responsible for their own 'recovery' and to blame if they 'fail' to get 'better.' Although Harding acknowledges the benefits of mindfulness, he highlights issues with Westernized Buddhism that may encourage people to find an individual solution to their stress (such as meditation), which may "facilitate people becoming more accepting of a neo-liberal status quo which isn't in their best interests."
Harding describes the harm that can be done by the 'cure' narrative: "If they've already tried numerous concoctions of psychiatric medications or 'courses' of 'psychotherapy' and they haven't been 'cured' then this can compound the despair of the person the therapy was meant to 'cure'."
Harding would like a paradigm shift in how people view psychotherapy where simply having a space to genuinely share one's distress and have that distress be attuned to and taken seriously is valued. Harding strongly distinguishes this conceptualization of therapy from something that provides a 'cure.' He writes:
"It seems to me that providing a place for people to reflect on their lives and circumstances in what is essentially a philosophical manner can at times be beneficial and provide consolations, if only to challenge the tendency for self-blame about problems caused by governments and politics."
To replace the concept of psychotherapy as a 'cure,' Harding suggests two approaches to psychotherapy: personal construct psychology (PCP) and logotherapy. He suggests these approaches offer "more 'philosophical inquiry' than 'psychological intervention'."
PCP was developed by George Kelly, who was a clinical psychologist during the Great Depression. Kelly believed that people could author their own futures, but did not ignore the fact that people's problems are significantly shaped by their life circumstances. Kelly is one of many scholars to posit that reality is constructed based on people's interpretations of events and therefore people can reconstruct their interpretations of their lives. This reconstruction is not a 'cure,' but something that many may find beneficial in therapy.
Logotherapy was developed by Viktor Frankl, a Viennese neurologist and psychiatrist, who spent three years in Auschwitz-Birkenau during World War II. Logotherapy is focused on meaning making. Frankl also acknowledged that people may not have control over life circumstances, but do have the choice of how to confront their circumstances.  Frankl noted that meaning varies for different people and at different times. He stated that people can experience meaning by fulfilling creative, experiential, and attitudinal values.
In both of these approaches, Harding notes that, "The question as to which is the 'right' way is never imposed upon an individual, and this is in contrast to the idea of a psychotherapist judging whether a person's ideas are 'rational' or 'irrational'."
PCP and logotherapy offer ways to approach therapy from a more philosophical perspective. They also help establish alternative expectations in therapy for both clients and clinicians. Instead of the goal being to 'cure' the client, which sets up a possibility that therapy will 'fail,' the only expectation of these approaches is that "it might sometimes be beneficial for a person if only for the fact that one human can help another at times," writes Harding.
Harding summarizes, "the consolations of philosophically informed approaches like PCP and logotherapy might provide a structure for a person to critically question the idea that 'mental health problems' are some sort of personal defect/failure rather than the manifestation of distress caused and maintained by numerous factors way beyond our control."
****
Harding, K. (2016, June). Psychotherapy is not a 'cure': The consolations of personal construct psychology and logotherapy. The Journal of Critical Psychology, Counselling, and Psychotherapy, 134-144. (Full Text)