A new study, published in The Journal of Child Psychology and Psychiatry, assessed the efficacy of two trauma-informed brief psychotherapies for the treatment of Posttraumatic Stress Disorder (PTSD) in children and adolescents who experienced a single traumatic event. The randomized clinical trial compared Eye Movement Desensitization and Reprocessing Therapy (EMDR) and Cognitive Behavioral Writing Therapy (CBWT) with a waitlist control. The results of the study, conducted in the Netherlands, suggest that both EMDR and CBWT are effective treatments for childhood PTSD.
"Both EMDR and CBWT yielded high rates of diagnostic remission from (sub threshold) PTSD with attrition during treatment being extremely low, supporting the feasibility and tolerance of both treatments," write the researchers, led by Carlijn de Roos from the Netherlands Mental Health Organization Rivierduinen.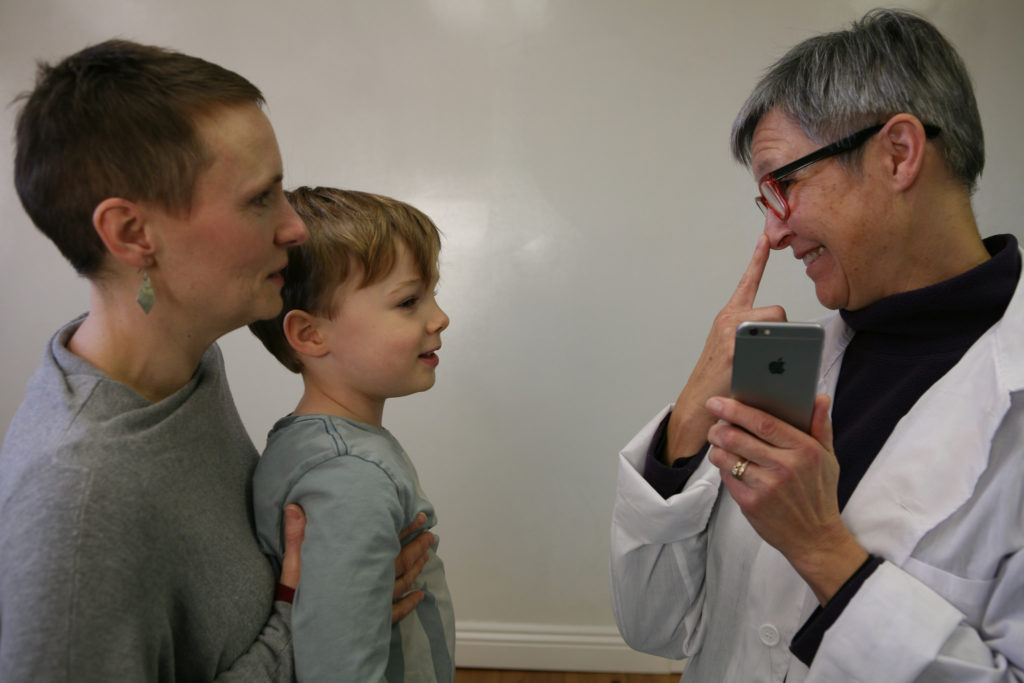 Meta-analyses suggest that 16% of youth who experience trauma would meet the criteria for PTSD, which can have a significant impact on well-being and functioning from childhood into adulthood. Therefore, the authors push for early, effective treatments for children and adolescents diagnosed with PTSD.
Trauma-focused psychological therapies are the recommended first-line treatment for children with PTSD (see here, here, and here). EMDR is a brief, trauma-focused therapy where an individual holds an image from their trauma experience while making bilateral eye movements. EMDR has been shown to help adults with PTSD but has not been well studied in children. CBWT is a child-friendly, trauma-focused treatment where individuals write out their trauma narratives with the support of a therapist. CBWT facilitates exposure to traumatic memories and the opportunity to re-examine one's beliefs about the trauma.
The researchers sought to evaluate the efficacy of EMDR and CBWT for children, ages 8-18, who experience a single traumatic event and present with PTSD or subthreshold PTSD symptoms.  A total of 103 participants were recruited from seven mental health clinics in the Netherlands from 2010-2013 and randomly assigned to EMDR, CBWT, or waitlist control.
The waitlist group started either EMDR or CBWT treatment after six weeks. EMDR and CBWT treatment included up to six weekly individual sessions lasting for a maximum of 45 minutes. Researchers collected data from both children and their parents. The primary measures were PTSD symptoms and whether participants met diagnostic criteria for PTSD.
The researchers find, "both treatments yielded clinically significant reductions in child- and parent-reported symptoms of PTSD, anxiety, depression, and behavior problems – and negative trauma-related appraisals reported by the child." The benefits of treatment remained significant at the 3- and 12-month follow-ups. In fact, participants in the EMDR group had 100% remission at the 12-month follow-up.
The authors highlight the very short amount of time participants spent in treatment: an average of fewer than 2.5 hours for EMDR and less than 4 hours for CBWT. Therefore, they suggest that for children and adolescents who experience a one-time traumatic event, even very brief treatments may be helpful. This may free up resources for children who experienced multiple or complex trauma and may need additional supports. The authors call more research on effective trauma-informed psychotherapy for children who have experienced multiple traumas.
****
De Roos, C., van der Oord, S., Zijlstra, B., Lucassen, S., Perrin, S., Emmelkamp, P., & de Jongh, A. (2017). Comparison of eye movement desensitization and reprocessing therapy, cognitive behavioral writing therapy, and wait‐list in pediatric posttraumatic stress disorder following single‐incident trauma: A multicenter randomized clinical trial. Journal of Child Psychology and Psychiatry. Advance online publication. doi:10.1111/jcpp.12768 (LINK)