Recent research, published in the American Journal of Public Health, examines the experiences of those who identify as lesbian, gay, or bisexual in US prisons. The study, using data from a sample of inmates between 2011 and 2012, finds that the rate of incarceration for LGBT individuals is roughly three times that of the general population and that they experience significantly higher rates of victimization and mistreatment in prison.
The authors of the study, quoting Borchert (2003), write, "The mistreatment of LGBT prisoners goes above and beyond the normal degradation meted out by the state, enacting a disparate set of punishments for LGBT people markedly different than prisoners perceived as heterosexual and/or gender conforming."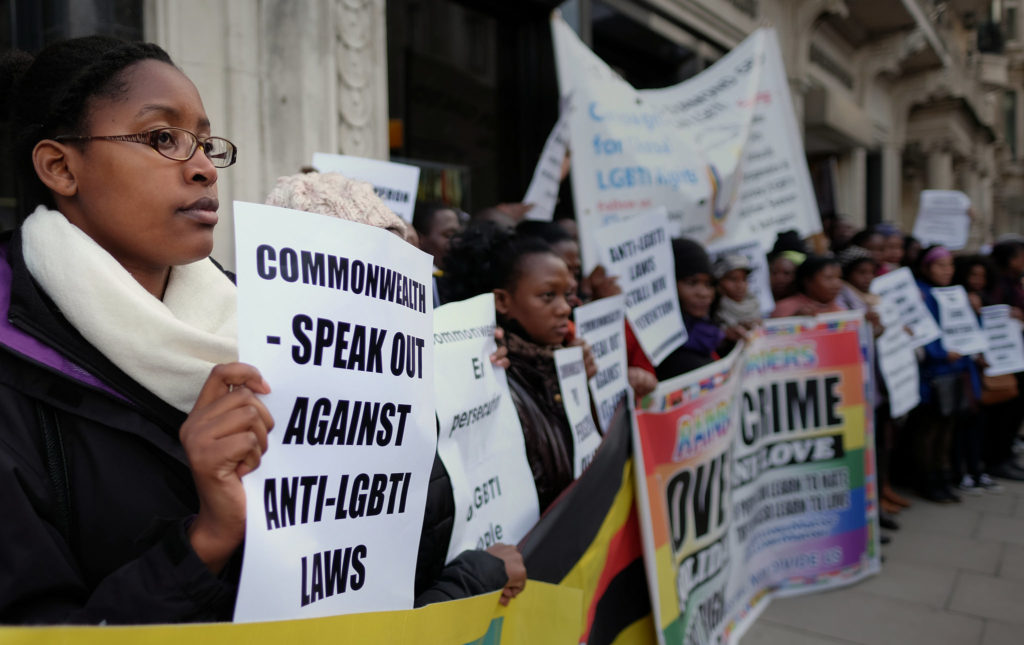 Inmates were included in this study if they identified as LGBT or if they self-reported having a same sex sexual encounter before incarceration. Currently, correctional facilities do not have policies designed to accommodate transgender prisoners. Among the male prison population, 9.3% were sexual minorities and among the female population, 42.1% were sexual minorities. This is compared to the estimates of 3.8% and 3.4%, respectively, in the general US population.
The researchers estimate, based on these data, that "the rate of incarceration of LGBT persons is approximately 3 times higher than is the already high general US incarceration rate of 612 per 100 000 US residents aged 18 years or older in 2014.19."
The high proportion of sexual minorities in prison cannot be explained by the data available in this study, but the authors suggest that a combination of prejudice, stigma, and social disadvantage "may lead to discriminatory treatment, from initial contact with the police through various stages of the criminal justice system."
"Among factors that may increase the risk of incarceration of sexual minorities are stressors related to family rejection, the use of illegal drugs, and community-level marginalization related to the stigmatization of lesbian, gay, bisexual, and transgender people."
Using an intersectional approach, Ann Cammett, a professor at the CUNY school of law, studies how low-income queer people are affected by the criminal justice system in the United States. She finds that varying experiences of oppression and marginalization raise the risk that an individual will be criminalized and that "queer people are drawn into and experience the carceral system because of sexual identities and expression."
Up to forty percent of homeless youth identify as LGBT and their homelessness is often a product of their coming out. Without family support, queer youth are vulnerable to pursuing criminal activity as a means of survival and early contact with the criminal justice system reduces access to support services.
Evidence also demonstrates that queer defendants are disproportionately given harsher sentences and face bias throughout the judicial process.
Across both groups, sexual minorities were more likely to be put in solitary confinement or other disciplinary segregation when in prison. Both groups also show a significantly increased risk of sexual victimization at the hands of prison staff and other inmates when compared to heterosexual prisoners. Sexual minorities had significantly greater odds of experiencing sexual abuse in childhood as well.
"Sexual minority inmates, who are put into segregation in significantly greater numbers, experience deprivation that is psychologically difficult to endure. Widespread sexual victimization compounds the risk these inmates often face."
The researchers found that both gay and bisexual male prisoners were at an increased risk for poor mental health when compared to heterosexual prisoners. Similarly, lesbian or bisexual women in prisons had poorer mental health and greater psychological distress than straight women in prison. The researchers conclude:
"Although incarceration can lead to distress in both sexual minorities and heterosexuals, we found that sexual minorities in jails and prisons experience harsher conditions—including disproportionate sexual victimization, administrative or punitive segregation, and longer sentences—which may place them at higher risk for distress than that of the heterosexual incarcerated population."
****
Meyer, I. H., Flores, A. R., Stemple, L., Romero, A. P., Wilson, B. D., & Herman, J. L. (2017). Incarceration rates and traits of sexual minorities in the United States: National Inmate Survey, 2011–2012. American journal of public health, 107(2), 267-273. (Full Text)