A new study, published in Acta Psychiatrica Scandinavica, investigates the long term impact of prenatal exposure to psychotropic medications on cognitive ability. The researchers identified outcomes that could serve as proxy measures for cognitive disabilities, such as requiring special needs education or attending special needs school, mental health diagnoses, and performance on final examinations. The results of the ­­­­­­­­­­­national follow-up study, conducted in Denmark, suggest that being exposed to psychotropic medications prenatally is associated with cognitive disabilities when children reach school age.
"Prenatal exposure to psychotropic drugs seems to affect cognitive abilities in the long term," find the researchers, led by Morten Wibroe, from the Department of Pediatrics and Adolescent Medicine at Rigshospitalet in Copenhagen.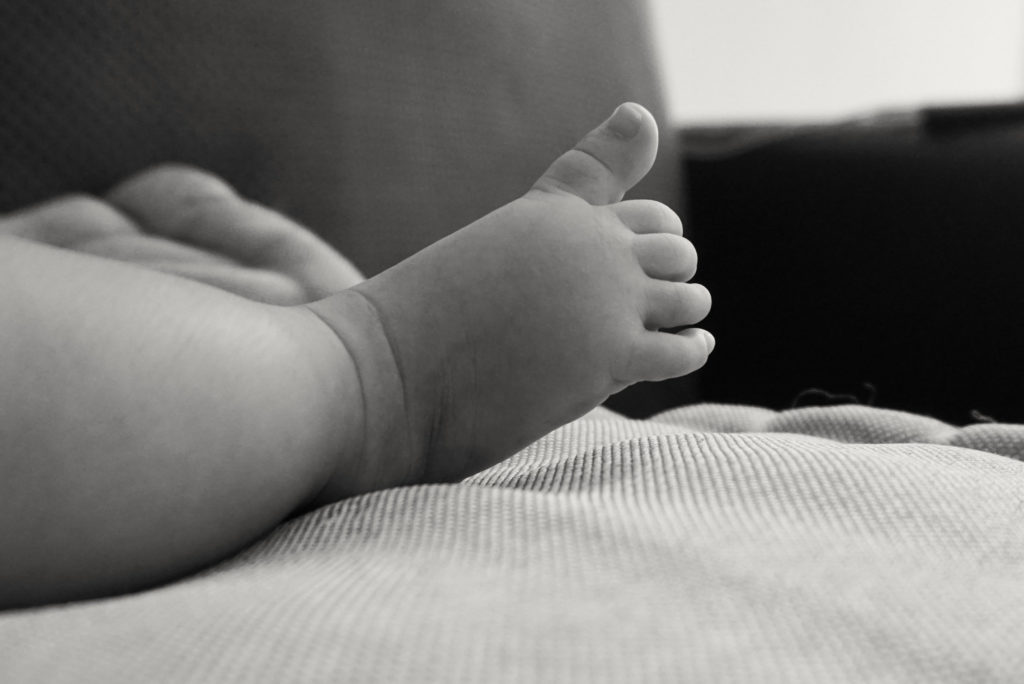 Research has shown that taking psychotropic medication while pregnant affects the fetus and, once born, the child. This includes brain changes and a higher risk of autism when exposed to antidepressants prenatally. The authors write, "the interest in the effects of maternal exposure to antidepressants is warranted considering the high prevalence of selective serotonin reuptake inhibitors (SSRI) in relation to pregnancy." Also, antipsychotics have been linked to short-term delays in cognitive development.
Previous studies have focused on shorter-term effects of prenatal exposure to psychotropics. Therefore, the researchers' "main aim was to investigate whether prenatal exposure to psychotropic drugs affects cognitive development later in life." The researchers followed a national sample of 868,159 babies born in Denmark between 1995 and 2008. Data was collected through 2014, so children were ages 6-18.
As proxy measures for cognitive disabilities, the authors examined: requiring special needs education, attending special needs school, diagnosis of neurological or mental disorder, missing final examinations (most common reason to miss nationally required final exams is learning disability), and low grade on final exams.
Out of the total sample, 13,983 children (1.6%) had been exposed to psychotropic medication as fetuses. Prenatal exposure was associated with higher rates of attending a special needs school (Odds Ratio = 1.28), receiving neurological or mental health diagnosis (Odds Ratio = 1.32), and missing final examinations (Odds Ratio = 1.37). Psycholeptics (e.g., antipsychotics, anxiolytics, hypnotics, sedatives) had the strongest associations with cognitive impairment:
"Prenatal exposure to these drugs led to a slightly higher risk of requiring special needs education, attending a special needs school, missing the FSA [final examinations] and receiving a neurological or mental disorder," state the authors.
Risk of cognitive impairment was not correlated with exposure during a particular trimester of pregnancy. The researchers find that children exposed to antidepressants were less likely to require special needs education but more likely to miss final examinations than children not exposed and struggle to explain these findings.
The authors also note confounding factors: that being a boy, having a mother who smokes and having parents with less education were more common in children exposed to psychotropic medications and associated with higher rates of cognitive disability. They highlight that because of the correlational nature of the study, it cannot be confirmed that prenatal exposure to psychotropics causes an increased risk in cognitive disability.
The authors conclude that the long-term nature of the study and large sample size make this research an important contribution to the literature. However, there are many confounding factors and the authors call for more research to be done in order to clarify the long term impact of being exposed to psychiatric medication while a fetus.
A study done in the UK found that 1.2%-4.5% of mothers take SSRIs while pregnant, and higher rates of women taking SSRIs before pregnancy result in more fetuses being exposed to SSRIs during the first trimester. It is vital to better understand the long term effects that prenatal exposure to SSRIs and all psychotropic medications may have on children.
****
Wibroe, M. A., Mathiasen, R., Pagsberg, A. K., & Uldall, P. (2017). Risk of impaired cognition after prenatal exposure to psychotropic drugs. Acta Psychiatrica Scandinavica, 136, 177-187. doi:10.1111/acps.12754 (LINK)